The COVID-19 pandemic presented many challenges to provide engaging training experiences to learners after rapid mobilization to virtual educational settings. However, standardizing virtual components into training programs presented a unique opportunity to bring together diverse perspectives and build community among learners whose engagement would otherwise have been stifled by geographic boundaries. The National Postdoctoral Association (NPA) launched the inaugural IMPACT Fellowship Program cohort in 2021 in response to an important and timely NPA strategic plan commitment toward modeling and supporting Diversity Equity and Inclusion. IMPACT stands for Inclusivity, Mentoring, Peers, Awareness, Connection, and Transition and virtually brings together a diverse cohort of postdoctoral scholars from institutions across the nation to participate in specialized cohort and professional development activities. The NPA serves postdoctoral scholars across all disciplines, and the six inaugural IMPACT Fellows cohort represented a variety of disciplines including health and biomedical research fields. The IMPACT Fellows Program presented a unique opportunity to test innovative pedagogical paradigms, and I co-developed the yearlong curriculum along with other NPA volunteers and NPA staff.
The curriculum consisted of a peer coaching program facilitated by Counterspace Consulting LLC, monthly career development workshops, mentoring sessions, and a half-day National Science Foundation-funded professional development preconference at the 2022 NPA Annual Meeting. A hallmark of the program are the IMPACT projects. Reflecting aspects of Kolb's experiential learning theory, as modeled in the Harvard Macy Institute Program for Educators in Health Professions Course, each fellow developed and implemented a project focused on applying the learnings and insights from the IMPACT program to advance inclusion and professional development efforts in their local institutional communities.
Leveraging the diverse experiences and interdisciplinary perspectives of our Fellows was important to allow them space to provide each other with constructive project feedback. I fondly recalled my time participating in the Step-Back Feedback Consultation method to ideate innovate solutions to challenges I was facing in implementing my educational project during the Harvard Macy Institute 2021-22 Program for Educators in Health Professions Course. We successfully replicated the Step-Back method, as previously described by Robert Kegan, during an IMPACT mid-program session to provide a peer feedback framework for our Fellows to help each other with their projects.
The Step Back consultations were provided in two 90-minute sessions. Dividing the consultation into two sessions allowed us to equitably provide each Fellow with 30 minutes, to accommodate complete schedules by having two different time options, and to mitigate the "zoom fatigue" associated with long virtual conferencing sessions. Before the consultation sessions, we provided an outline of the method and how the Fellows were to prepare so that we could dive right into the method at the start of the session. Fellows were instructed to prepare a 5-minute presentation that provides an overview of their project and details some hurdles that they are coming across with conceptualization and implementation. The audience (two other IMPACT Fellows and three members of the NPA IMPACT program team) asked the presenting Fellow questions to clarify understanding of the project's goals and the Fellow's requested feedback. During the Step Back consultation, the presenting fellow turned off their camera, muted, and took notes as the remaining attendees took on the project as their own and ideated solutions to address the hurdles outlined during the presentation and clarifying questioning period. At the end, the presenting Fellow "returned" to the conversation to reflect on the feedback that they heard and to provide some next steps on what insights they intend to incorporate into their project. We successfully accomplished the flowing during each Fellow's 30-minute slot:
Presentation from the Fellow: 5 minutes
Clarifying questions from the audience: 5 minutes
Step back consultation: 15 minutes
Fellow reflection: 5 minutes
The Step Back sessions were very well received and all IMPACT Fellows had the opportunity to present their projects and receive actionable feedback. I plan to continue to facilitate Step Back Consultation sessions this upcoming January for our second cohort of IMPACT Fellows. What I appreciate about being a Harvard Macy Scholar is the ability to test curricular innovations from the HMI Educators' course in new training paradigms within and outside of health professions education. By bridging my worlds together as an HMI Scholar and an NPA volunteer, I was able to utilize HMI educational tactics to reinforce a national community of support for scholars from historically marginalized backgrounds in postdoctoral training.
Did you know that the Harvard Macy Institute Community Blog has had more than 335 posts? Previous blog posts have explored topics including seeing the unsaid, incorporating community-engaged practices into curricula, and role modeling to demonstrate and strengthen empathy development.
Caleb McKinney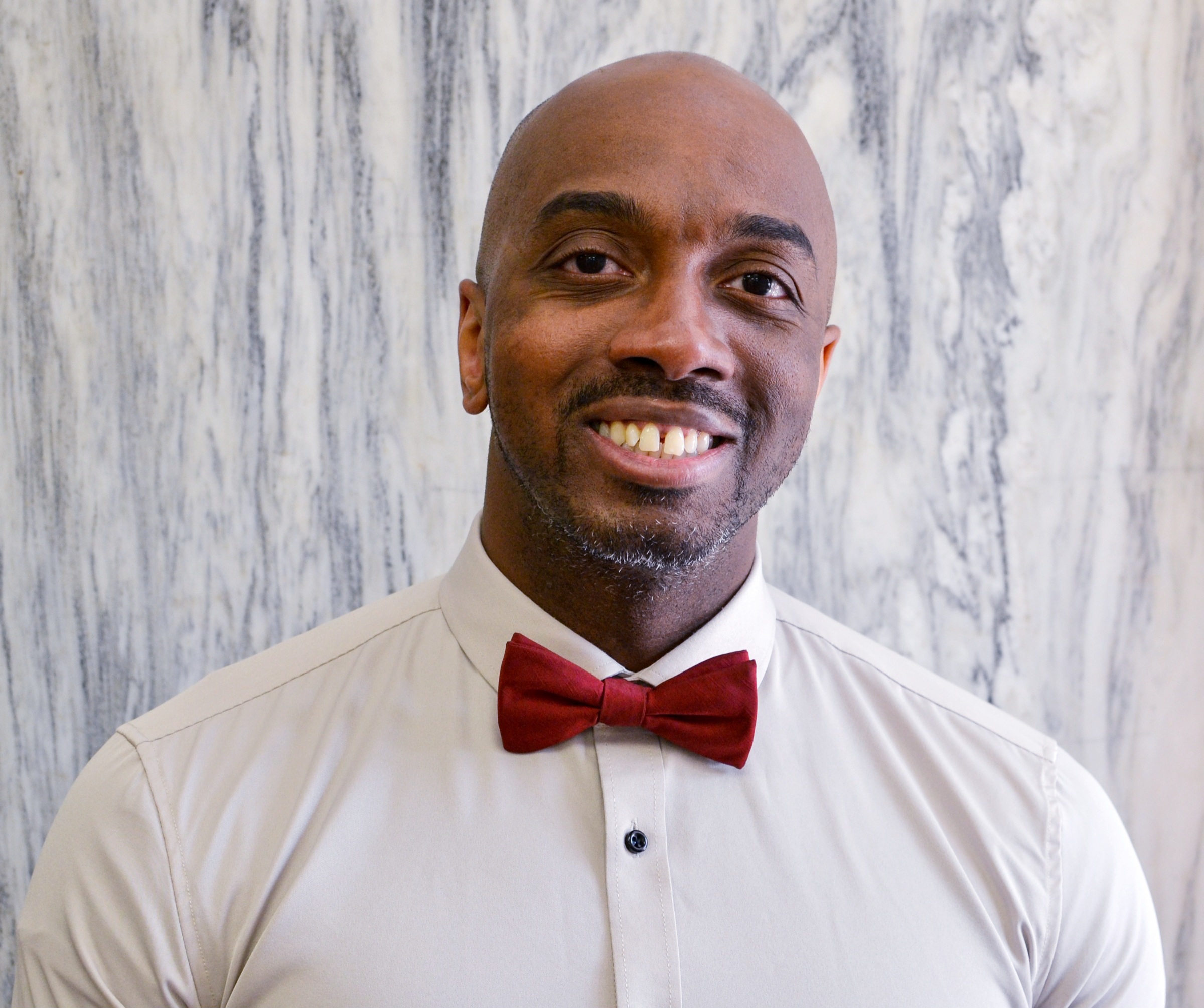 Caleb C. McKinney, PhD, MPS (Educators '22) is an Associate Professor of Rehabilitation Medicine, Associate Dean of Graduate and Postdoctoral Training & Development for Biomedical Graduate Education, and Assistant Vice President of Masters Program Administration & Development at Georgetown University Medical Center. Caleb's professional interests include biomedical workforce development, education program design, and fostering inclusive training environments. Caleb can be followed on
Twitter
or on
LinkedIn
.