Program for Educators in Health Professions
Offered Annually


Fall and Spring 6 day Sessions:
October 1-6, 2023 - Live Virtual
May 6-10, 2024 - In Person, Boston, MA

Monthly Continuity Sessions:
Wednesday, November 8, 2023: 7 – 8 PM EST
Wednesday, December 13, 2023: 7 – 8 PM EST
Wednesday, January 10, 2024: 12 – 5 PM EST
Wednesday, February 7, 2024: 7 – 8 PM EST
Wednesday, March 6, 2024: 7 - 8 PM EST
Wednesday, April 10, 2024: 7 - 8 PM EST
Please be advised: As we typically receive many qualified applicants, you may be asked to defer taking the course to the following year. Applicants are encouraged to note any time-sensitive circumstances in their application.



Advances in the science of learning require health care educators to develop and practice new teaching skills consistent with the current knowledge of experiential learning theory. The goal of this Harvard Macy Institute Program is to provide a select group of participants with the knowledge base and skills to enhance their expertise in both conducting an educational project of their own design and taking a leadership role in the educational activities at their institutions.


Upon completion of this course, participants will be able to:


Evaluate how adults learn and incorporate evidence-based teaching strategies and other methods that enhance learning
Identify the elements of effective curriculum design and plan strategically for curricular change
Identify leadership styles that increase the likelihood of acceptance to change
Develop organizational plans strategically for educational innovations in your institution
Develop skills to deal productively with conflicting responses and resistance to change
Incorporate the educational innovations designed within your organization
Evaluate the success of your innovative educational project
Report the effectiveness and success of your educational innovation to your organization
The goal of this course is to enhance the professional development of physicians, basic scientists, and other healthcare professionals as educators. The program is built around 5 major themes: the science of learning, teaching skills & strategies, inquiry and evidence in education, curriculum design, examining your assumptions, leadership development, and innovations in education.


Competent clinical faculty can find it challenging to step into the role of teacher, especially if they don't have a background in education. The next generation of learners needs the capacity to discriminate vast amounts of information & extract & synthesize knowledge that is necessary for clinical and population based decision making. These developments point toward new opportunities for the methods, means, and meaning of education. The program provides a select group of those involved in training the next generation of healthcare providers with the knowledge base and skills to enhance their expertise in conducting an educational project of their own design and taking a leadership role in the educational activities at their home institutions.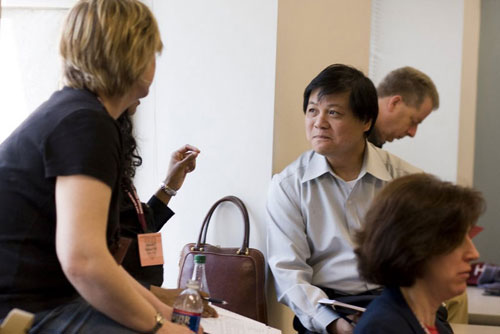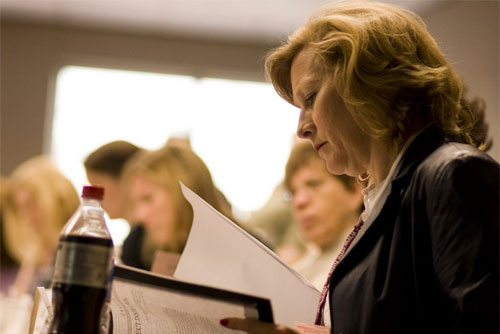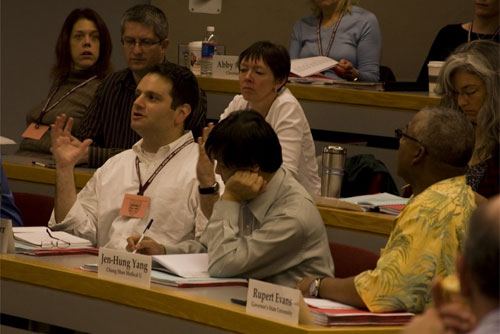 Learning formats include large group presentations; interactive exercises; case-method teaching; problem based learning; observations; reflective use of journals; and discussions in large and small groups. A variety of faculty facilitated small group formats are used to support learning from observations, to draw together scholars with common interests, and to further the development of each scholar's back home project for educational change.
The Harvard Medical School is accredited by the Accreditation Council for Continuing Medical Education (ACCME)to provide continuing medical education for physicians.


The Harvard Medical School designates this live activity for a maximum of 30.50 credits Fall, 9.5 credits Winter & 28 credits Spring AMA PRA Category 1 Credits™. Physicians should claim only the credit commensurate with the extent of their participation in the activity.


The Royal College of Physicians and Surgeons of Canada recognizes conferences and workshops held outside of Canada that are developed by a university, academy, hospital, specialty society or college as accredited group learning activities.


Through an agreement between the American Medical Association and the European Union of Medical Specialists, physicians may convert AMA PRA Category 1 Credit™ to an equivalent number of European CME Credits® (ECMECs®). Information on the process of converting AMA PRA Category 1 Credits™ to ECMECs® can be found at: www.eaccme.eu..


*Note: AMA PRA Category 1 Credit™ is calculated based on submission of a preliminary agenda and may be subject to change.


Harvard Medical School (HMS) adheres to all ACCME Accreditation Criteria and Policies. It is HMS's policy that those who have influenced the content of a CME activity (e.g., planners, faculty, authors, reviewers, and others) disclose all relevant financial relationships with commercial entities so that HMS may identify and resolve any conflicts of interest prior to the activity. These disclosures will be provided in the activity materials along with disclosure of any commercial support received for the activity. Additionally, faculty members have been instructed to disclose any limitations of data and unlabeled or investigational uses of products during their presentations.


CME activities accredited by Harvard Medical School are offered solely for educational purposes and do not constitute any form of certification of competency. Practitioners should always consult additional sources of information and exercise their best professional judgment before making clinical decisions of any kind.


Other Courses