Providing effective feedback to health professions learners is a critically important teaching skill. Teachers and learners agree on the importance of feedback to the learning process. This MedEdPearl will highlight the Arch Model developed by Dr. Dennis Baker and colleagues at Florida State University.
The ARCH Model reframes the feedback process as 'guidance' that involves: asking/allowing for self-assessment, reinforcing things done well, confirming areas needing correction, and helping learners with a plan for improvement. The primary purposes of ARCH are to provide a guide for engaging the learner in the feedback process with clear and actionable goals all the while helping the learner develop the metacognitive skills of self-assessment, goal setting, and implementation of plans for improvement.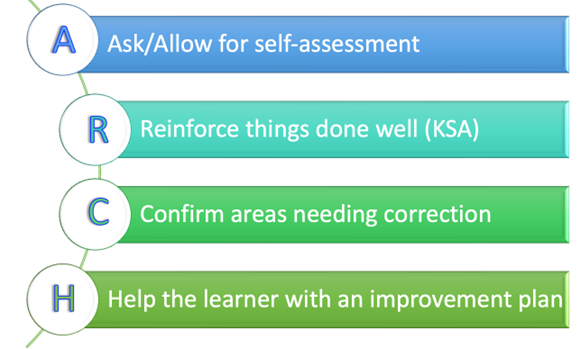 Figure: ARCH Model by Dr. Dennis Baker
The four ARCH components are:
Ask and Allow for Self-Assessment: The first step of the ARCH model is to ask and allow for self-assessment. Eliciting learner self-assessment is a critically important component of the feedback process. Addressing a location for feedback, such as the privacy of an office or empty clinic room, can create a safe space (physical and mental) for learners to self-assess honestly. Questions to ask which require specific information and specific examples include: "Tell me something specific you think you are doing well, and also tell me something specific on which you need to improve," instead of, "How did that go?" It is equally important to utilize "wait-time" (3 to 5 seconds of silence) to allow the learner time to think and prepare an answer as wait-time creates "think-time."
Reinforce thoughts and actions (knowledge, skills, attitudes) done well: Once the learner has verbally established his/her strengths and areas to improve upon, the instructor can effectively reinforce the learners' statements/actions effectively. Address the learner's self-assessed strengths first before adding thoughts you have identified and explore how the learner determined what they did well and how improvement occurred: "I agree that your patient presentations are more organized and succinct. How do you think you made this improvement?" Listen to the learner's answer and reinforce appropriately. Add skills you think the learner is doing well they may not have mentioned, for example, "When I observed you explain Mr. Jones' PSA number to him, I liked how you gave him good information without making it too complex and most importantly you checked for his understanding and then just remained silent. That gave him time to think and to ask a question if needed."
Confirm areas needing correction: Educators can clarify the learner's self-identified area for improvement by verbalizing what they said and check for agreement: "You said you need to improve on developing a differential diagnosis for patients presenting with fatigue or headache. I appreciate that you recognize this. Difficulty in developing a differential for these two clinical presentations is common for students. It was difficult for me as a student. Let's work together on this." Here is where the educator and learner work from a team approach for improvement by forming an "educational alliance" purposed for the improvement process.
Help the learner with an improvement plan: The key to this last step of the model is the development of a clear improvement plan supported by the instructor and learner. The plan should be specific and realistic. The educator can help guide the learner to establish SMARTER (specific, measurable, achievable, relevant, time bound, energizing, and rewarding) objectives for improvement with an actionable plan. The learner should be involved in deciding how to work to achieve the goal via deliberate practice. By verbalizing the plan and having the learner document the plan in writing (e.g. via e-mail), the agreement between the learner and educator is clarified and more likely to be implemented.
ARCH is designed to be an efficient and flexible model and can be applied with any learner as part of the learning experience during the flow of seeing patients and more formally at the mid-point of the learning experience. It is important to reflect on the components of the model and to think about how you can implement it with your next learner.
Special thanks to Dr. Dennis Baker from Florida State University College of Medicine for his contributions to this post.
MedEdPearls are developed monthly by the Health Professions Educator Developers. Previously, #MedEdPearls explored feedback models including the SPIKES model and the STARS model.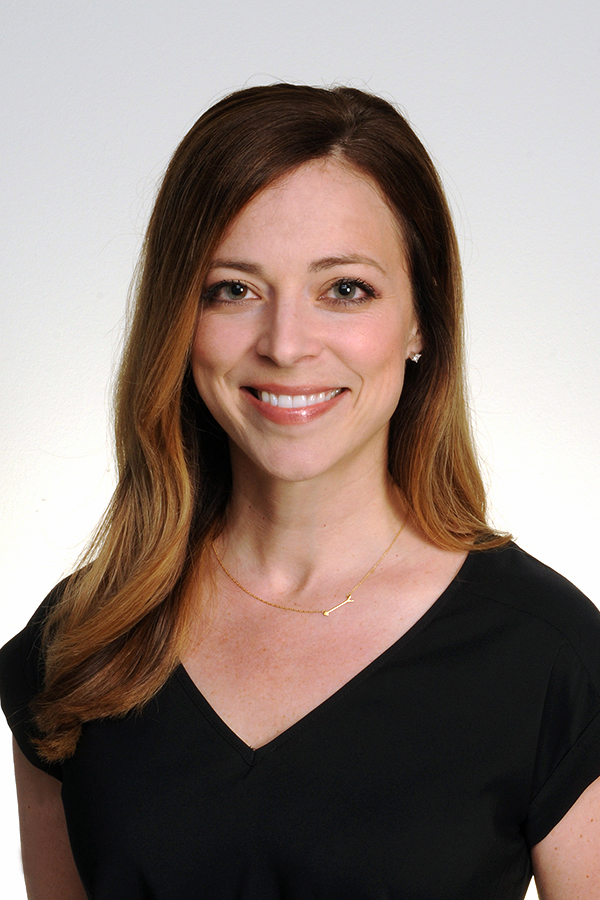 Anna Lama, EdD, MA is a medical and health professions educator and is currently Assistant Professor in Medical Education and Director of Assessment for Undergraduate and Graduate Medical Education at West Virginia University School of Medicine. Anna's areas of professional interest include medical students as teachers training, professional development of clinical and research educators, and curricular design. Anna can be followed on Twitter or contacted via email.
#MedEdPearls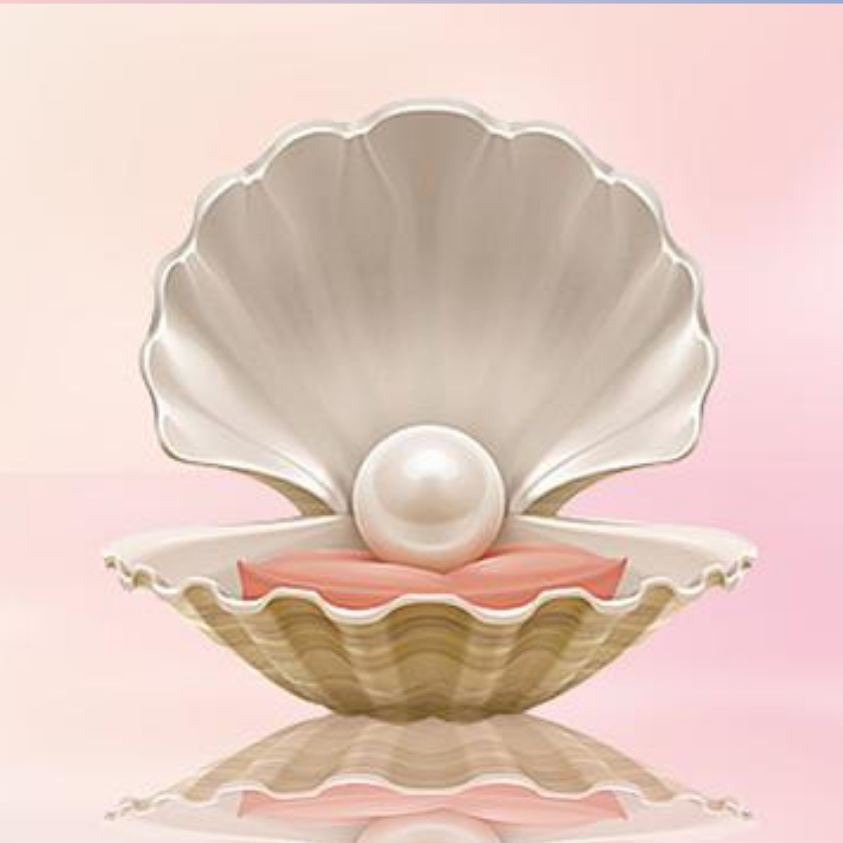 #MedEdPearls Team:
Jean Bailey, PhD – Virginia Commonwealth University School of Medicine
Carrie Bowler, EdD, MS, MLSCM (ASCP) – Mayo Clinic
Kristina Dzara, PhD, MMSc (Educators '16; Assessment '16; HCE 2.0 '17) – University of Washington School of Medicine
Shanu Gupta, MD – University of South Florida and Tampa General Hospital
Jennifer Hillyer, PhD – Northeast Ohio Medical University College of Medicine
Larry Hurtubise, PhD (HCE 2.0 '16) – The Ohio State University College of Pharmacy
Anna Lama, EdD – West Virginia School of Medicine
Machelle Linsenmeyer, EdD, NAOME (Assessment '07) – West Virginia School of Osteopathic Medicine
Rachel Moquin, EdD, MA – Washington University School of Medicine in St. Louis
Stacey Pylman, PhD – Michigan State University College of Human Medicine
Leah Sheridan, PhD – The Ohio University Heritage College of Osteopathic Medicine
Lonika Sood, MBBS, MHPE – Elson S. Floyd College of Medicine, Washington State University
Mark Terrell, EdD – Lake Erie College of Osteopathic Medicine