This blog post was inspired during my time in the Harvard Macy Institute Program for Educators in Health Professions. My Harvard Macy Institute project was to develop a faculty mentoring program in the University of Delaware School of Nursing. I am also the coordinator and Provost Faculty Fellow of a Faculty Achievement Program where I serve as a mentor and coach to faculty across all disciplines. I was recently asked by my executive coach to describe the difference between a coach and a mentor. I thought about it for a minute and then replied that the words "mentoring" and "coaching" are sometimes used interchangeably, yet they are very different.
The Association of American Medical Colleges describes mentoring as serving a functional purpose in which a mentor guides the mentee towards strategic career development and success in a supportive manner. The International Coaching Federation defines coaching as "partnering with clients in a thought-provoking and creative process that inspires them to maximize their personal and professional potential." Based on definitions alone, I can understand how and why there are blurred lines between mentoring and coaching.
Depending on your career stage and length of time at your university, may help you determine if a mentor or coach is most beneficial for your career trajectory. In general, a mentor is beneficial for faculty development in understanding policies and procedures within an institution using a holistic approach with the goal of promotion to the next level. In a faculty mentoring relationship, both individuals are typically employed at the same institution and the mentor maybe assigned based on title, rank, or seniority. However, this criterion alone does not necessarily indicate or stipulate that the faculty is the best mentor. When transitioning from clinical practice to academia or beginning a new role within an institution, mentorship is a crucial aspect of professional development having a mentor to answer your questions and direct you as needed will foster growth and development in a particular position.
On the other hand, a coach can bring an independent outside perspective to a more specific goal or aspect a faculty member wants to improve upon or is currently facing. Rather than providing the answers, a coach will ask thought-provoking questions to the faculty so they may find the answer themselves which includes guidance and recognition of behavior changes within themselves. A coaching relationship is usually shorter in duration, more formalized and the two faculty do not necessarily work at the same institution.
When entering academia, some colleges and universities have a mentoring program in place and a new faculty member will receive an assigned mentor. It is ideal for all new faculty reach out through university events and focused networking opportunities such as research day, new faculty orientation, academic analytics, conferences, or other healthcare organizations. When a mentee enters a mentoring relationship model, over time this can morph into a peer and coaching relationship depending on the current needs or situation. This is especially true when the mentor is not assigned, but rather sought out by the mentee. Some healthcare organizations such as Sigma Theta Tau International has a mentoring and coaching program that is free to all members.
Whichever mentoring model your university in place, remember that no one mentor is the guru of everything! Even if your university assigns a mentor as part of their faculty development policy or procedure, pursue mentors that have expertise in different areas. If you have a coach and/or a mentor, you have a role to play in ensuring you have effective mentorship to achieve the goals you have for your career.
Did you know that the Harvard Macy Institute Community Blog has had more than 350 posts? Previous blog posts have explored topics including virtual mentoring, mentors without borders, and the do-it-yourself mentorship playbook.
Jennifer L. Saylor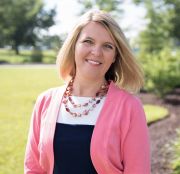 Jennifer Saylor, PhD, APRN, ACNS-BC (Educators '23) is a Nursing Educator, Board Certified Advanced Practice Nurse, and Associate Dean for Faculty and Student Affairs at the University of Delaware. Her areas of professional interest include faculty development, increasing diversity in healthcare, and transitioning from clinical practice to academia. Jennifer can be followed on
Twitter
or
LinkedIn
, or contacted via
email
.