Are you looking for better mentorship? Are you waiting for your mentee to start carrying their fair share? Are you tired of spending time figuring out how to get ahead in academic medicine instead of actually getting ahead? If so, read on.
The Do-It-Yourself (DIY) Mentorship Playbook, edited by Teresa M. Chan and Joanna Mahn and published by McMaster Faculty of Health Sciences Office of Continuing Professional Development, endeavors to answer these questions and more. Built around the mentor-mentee relationship, this activity-based workbook offers something for everyone in academic medicine.
Given the Playbook's focus on the mentor, the mentee, and the relationship between the two, we offer this review as a "Question and Answer" from both a seasoned clinician-educator (mentor) and an early-career faculty member (mentee).
Question: "The DIY Mentorship Playbook" is a book devoted to encouraging and facilitating mentorship relationships in academic medicine. In your opinion, is this a topic in need of a playbook?
Mentor: A productive mentorship relationship is associated with overall professional success and greater career satisfaction among faculty, trainees, and students in academic medicine. Yet, there are frequent disagreements about what constitutes such a relationship and how we approach similar relationships, such as coaching and sponsoring. Moreover, resources to train mentors and mentees on best practices and optimal approaches are frequently absent at the institutional level.
Mentee: Absolutely! Regardless of your field or career stage, having effective mentorship is critical to long-term success. Among other things, mentors help you navigate a sometimes obscure bureaucracy, allowing you to avoid faux pas that might otherwise hinder your progress. Academic medicine is awash with potential career pathways and unspoken rules. Nevertheless, effective mentoring is hardly universal. Particularly as more women, people of color, immigrants, LGBTQIA + people, and individuals without family members in the medical profession enter academic medicine, high-quality mentorship is more important than ever.
Question: What makes this book different from other mentoring resources currently available?
Mentor: Most importantly, it empowers both mentors and mentees to take responsibility for their work together, and it offers practical tools to do it yourself. There is little in the medical literature incorporating perspectives of both except general advice and program descriptions. The format also invites interaction! Every section has exercises, many of which left me thinking, "I could try that!". The book is also very practical. By blurring the lines between mentoring, coaching, and advising, mentors and mentees can focus on outcomes in real-world settings. The book also includes a section on life and overall well-being, an area of emerging importance and increasing relevance.
Mentee: I see three key differentiators separating this book from others. First, it is specific to the academic medicine context. Various historical, cultural, and field-specific factors merge to form a complicated and, at times, confusing landscape to navigate. Until now, mentors in academic medicine have had to adapt general mentoring or coaching principles to their context. This book provides a context-specific playbook, allowing mentors to hit the ground running.
Second, this book is about the mentor-mentee relationship. It respects both participants and the dynamic between them. Creating one resource for both the mentor and mentee to share helps the two parties get, literally, on the same page.
Finally, this book's key ingredient is curation. While some books on mentorship focus on new "patented" approaches, this book does not try to reinvent the wheel. It is a collection of well-researched, time-proven activities and methods. In other words, it is like having ten books in one!
Question: How did you use this Playbook, and how would you recommend that other readers use the Playbook in their academic careers?
Mentor: In a workshop for mid-career faculty with varied mentoring responsibilities, I recommended the exercises about forming an academic board of directors as a tool for mentors. The goal is to encourage mentees to think broadly about their mentoring needs and who can meet them. I also used the academic networking tools chapter, encouraging mentors to use the personal network analysis tool for themselves and their mentees.
Mentee: As an early-career faculty member, I approached the Playbook from two viewpoints : (1) as a mentee and (2) a curriculum designer. Wearing my mentee hat, I used the book to find exercises that I could complete on my own to help prepare myself for meetings with supervisors and mentors. For example, Activity 5, "What's Next", helped me take inventory of what I have done in my career, which helped me determine where I want to go. It also helped me articulate my future goals and identify the mentors I will need to achieve them.
Additionally, I am designing a longitudinal curriculum for our department's fellows focused on personal and professional development. With this Playbook, next year's curriculum practically wrote itself!
Question: Were there any areas that could have been stronger?
Mentor: I loved the section on life but found that I would like to see some areas better developed. Burnout was a much-appreciated topic, but the format was not as interactive as other parts of the book. The activity focused too much on the organizational level and minimized individual factors. It would have been nice to see more about how mentor-mentee relationships could mitigate burnout. There were several examples of the importance of personal fulfillment through family; I would have liked to see volunteerism or social justice work included. Finally, how could mentors model wellness? Considering mentees in a holistic sense and getting to know them would normalize the importance of work-life balance.
Mentee: Overall, one thing that I wish this Playbook had that it did not is more. The Playbook is already a great collection of activities. However, I would like the authors to discuss and explain each exercise instead of only providing external links. For example, sandwiched between the forward and the introduction is a brief mention of self-determination theory as a unifying core principle for the book. However, this critical meta-theory of motivation is neither fully explained nor referred to throughout the book. Perhaps I should be careful what I wish for, though, as more theoretical discussion could reduce the Playbook's usefulness as a quick grab-and-go resource.
As the Playbook recommends, we - mentor and mentee - are on the same page on this one: Yes! The guide fills a significant gap in the literature on mentoring by addressing mentors and mentees together in an interactive, approachable, practical manner. The references and exercises reinforce the content, and the extensive section on clinical contexts adds substantial value. Finally, the proceeds from sales of the book will go to support faculty development at McMaster University.
Did you know that the Harvard Macy Institute Community Blog has had more than 265 posts? Previous blog posts have explored topics including promoting collaboration and teamwork, growth mindset and medical education, and developing leaders through an international collaboration.
Author BIO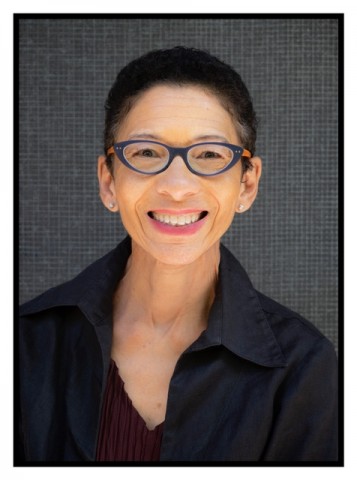 Vivian Lewis, MD, (She/Her/Hers) is a medical educator, administrator, and Professor Emerita of Obstetrics and Gynecology at the University of Rochester Medical Center. Vivian currently holds a position as Chair of the Mentor Development Group in the Clinical Translational Science Institute at the University of Rochester. Vivian's areas of professional interest include mentoring, leadership coaching, and equity, diversity, and inclusion in healthcare. Vivian can be followed on LinkedIn or contacted via email.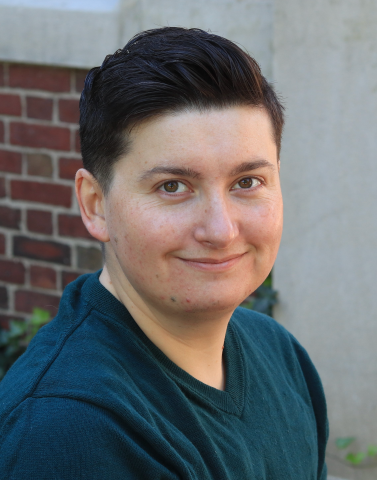 Kyan Lynch, MD, MA, (He/Him/His) is an Assistant Professor of Obstetrics and Gynecology and the OBGYN Department Education Specialist at the University of Rochester Medical Center. Kyan's areas of professional interest include educational technology, developing trainees as teachers, edUX, and LGBTQIA+ healthcare. Kyan can be followed on Twitter or contacted via email.
HMI Guest