As a new GI pathologist and attending physician I was always thrilled to welcome my residents. However, a year into my new role, I realized that I was going through the same motions with what and how I was taught when I was in training. I sought feedback from the residents and found it to be similar to what I used to give when I was a fellow myself just a year earlier! They often said "More time with cases at the multi-header, more disease-oriented teaching, and more topics for academic sessions." When I provided my feedback I often used the less-than-ideal sandwich technique, and subsequently, residents struggled to understand what and how they needed to improve.
I found it difficult to change from this style given that faculty often used this feedback method during my training and it was what I knew. At the same time, I was enrolled in a program through the Johnson School of Business at Cornell University. I had the privilege of studying with professionals from a wide array of fields. At that time I began asking myself questions such as: How can health care providers grow as leaders? How can health care providers grow as educators?
Business schools offer a variety of programs including Master's in Business Administration (MBA) and Executive MBA programs. These include a variety of classes including but not limited to financial accounting, managerial accounting, business planning, negotiation, and leadership coaching. Executive MBAs are targeted towards more seasoned and experienced professionals from an array of professional fields. In such programs, collaborations occur in the form of team work which provides a ground for innovative thinking. It can offer an "outside–in" perspective on various health care related matters. The current medical school and post graduate residency curricula often lack initiatives for such multi-disciplinary collaboration. However, an increasing number of medical schools have started to offer a dual MD-MBA program which will help graduates leave with a more well-rounded skillset. While medical trainees can take one or more years off to complete additional degrees during training, there is typically not much room within the traditional undergraduate medical education curriculum to support collaboration with other fields outside of medicine.
It is easy to remain isolated within a particular field and have an insular view. A good example includes my own approach to feedback, which has changed after I completed several business courses. After having met individuals from other fields, I realized that the traditionally used sandwich technique for feedback encourages the provision of unbalanced input, and hides more meaningful formative input. It is easy for the trainee to get confused with the feedback offered. I have now learned that feedback is a discussion and it must be precise, clear and helpful. This has led me to provide more balanced feedback to my trainees when we participate in feedback conversations together. I begin with asking them "What was done well? What can be improved?" This follows with me sharing the same. Any feedback that focuses on improvement usually begins with an impact statement of what would happen if they were to continue this way and what would happen if there was work done to improve. A good example is when a resident does not thoroughly investigate the patient's history or findings due to time constraints. Here, I discuss with them the impact this can have on patients, such as potential misdiagnoses, and on their own learning, such as future challenges in understanding more complex conditions and the impact on future decision making. I follow this with a discussion about what can be enhanced moving forward, including resources for future self-directed learning. Addressing each issue as a path to the next step instead of a problem has helped the residents understand why the feedback is necessary and what steps to take moving forward. Feedback is a bidirectional conversation, and this discussion is necessary to maintain and promote a healthy learning environment.
Encouraging more collaboration with professionals outside of medicine during training as well as when in practice provides the opportunity to garner more sharing of evidence-based teaching and learning practices among physicians and health care professionals. Next time you meet someone outside your field, ask them about their teaching and learning practices and consider what you can learn and apply in your own setting.
Did you know that the Harvard Macy Institute Community Blog has had more than 360 posts? Previous blog posts have explored topics including evaluation inequities, effecting change through a dual operating system, and role modeling.
Deepti Ravi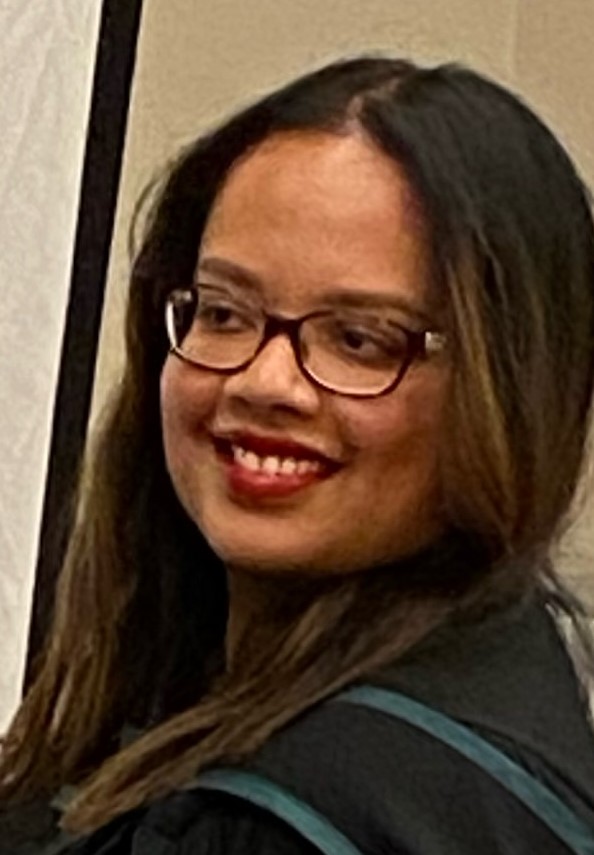 Deepti Ravi, MBBCHBAO, FRCPC, FCAP (Educators, 21) is a specialized GI/Liver and Pancreas Pathologist at the Saskatchewan Health Authority in Canada. She is also director of the surgical pathology fellowship program at the University of Saskatchewan. Her professional interests includes innovation, emerging technology and patient care improvements. Deepti can be followed on
LinkedIn
.