Transforming your Teaching using Technology brings together scholars from across the globe annually in February. To better highlight our vibrant community, we are profiling several of our recent scholars and asking them about their experience in the course. In this blog post, we interview Ezra Schwartz, MD.CM, MS, aspiring vascular surgeon.
Harvard Macy Institute: How would you describe your personal and professional background?   
I am a medical graduate from McGill University and an aspiring vascular surgeon. I have a master's degree in Narrative Medicine from Columbia University and am currently a student in the Master of Medical Sciences in Medical Education Program at Harvard Medical School. At Tufts University, where I completed my undergraduate degree, I pursued a traditional science-based path while I embraced Tufts' liberal arts structure to explore other interests. I have always been involved in the arts, but also in the sciences – and I view medicine as a perfect intersection between both.  
As a future vascular surgeon and inspired by distance learning resources, I began working with the Audible Bleeding Podcast, an official publication of the Society of Vascular Surgery. Through podcasting, I began to transform my teaching using technology. Dr. Sharif Ellozy, an editor of the podcast and mentor, presented me with another opportunity to harness technology for education. In partnership with the Association of Program Directors in Vascular Surgery, I am currently developing an online vascular surgery curriculum tailored to medical students in the form of an eBook. I will be testing the eBook for my thesis project.  
Harvard Macy Institute: What led you to apply to our Transforming your Teaching using Technology program?   
During the first COVID-19 lockdown, I attended medical school online and studied for the United States Medical License Examination (USMLE) Step 1 with online resources. Therefore, some of the most memorable parts of my medical education included the use of distance learning resources. I listened to traditional lectures on Zoom in the morning and used self-paced, technology-enabled education in the afternoon. This provided me the opportunity to compare and contrast these distance learning curricula in parallel and I realized how much more I enjoyed my afternoons than my mornings. Through this experience, I clearly saw the promise of online learning to foster engagement, multi-level coding of information, and scheduled memory retrieval. Academia adapted to survive the pandemic and we have grown comfortable as a community with online meetings and the idea of distance learning. That is, we have accepted that we must transform our teaching using technology. I applied to Transforming your Teaching using Technology so that I could gain the skills to be at the head of this transformation. 
In addition to integrating technology into my teaching practices, I decided to apply to the HMI Technology course so that I could use technology to leverage my career. As medical education and medical communication are moving more online, technology is a tool that I need to learn how to use to create a professional network and, thus, market myself. For instance, a lot of vascular surgery interactions happen online on X, previously known as Twitter. It is a small and distributed field, so one of the best ways to connect is online. 
Harvard Macy Institute: How would you describe your overall experience in this program?  
Transforming your Teaching using Technology was engaging and extremely well-structured. Scholars and faculty came together online each week on Tuesday and Thursday evenings (EST) for the 2-month course – the Tuesday session was more focused on information delivery, while Thursdays were designed for the application of the newly learned information. It was obvious how much work goes into planning and delivering every session. From discussions with my peers, the asynchronous workload is appropriate for full-time clinician-educators. Synchronous and asynchronous activities were equally insightful. I loved learning about a given technology on Tuesday and experimenting with it on Thursday. Whether technology already plays an active role in your teaching practice, or you consider yourself a technology novice, you will gain knowledge and skills in this course.  
More specific to my experience, the course dovetailed beautifully into my Master of Medical Sciences in Medical Education program at Harvard Medical School. My postgraduate coursework, notably in the learning sciences, helped reinforce the theoretical foundations of the technologies we explored and distinguish when one tool might be more appropriate than another. The Harvard Macy Institute provided me with a quiver of tools and skills to apply these learning principles in my teaching practice. 
 Overall, this course was a delight.  
Harvard Macy Institute: How do you think this program is applicable to your profession?   
Medical education is evolving. Students, trainees, and continuing learners access learning materials in new ways and at new times of the day. In my opinion, these new learning practices are in response to the technology we interact with and are accustomed to in the everyday such as podcasts, mobile applications, and video games. New skills, to be employed in and outside the classroom, are extremely useful — if not necessary. Transforming your Teaching using Technology provides the skills to teach today's students in the way they wish to learn. 
 It is also important to mention the hidden curriculum. After the 10-week program, I developed a network of mentors, collaborators, and colleagues in the technology and education space. For example, if I have a question about intellectual property or building a virtual escape room, I now know who to ask. 
 Harvard Macy Institute: What were the most important takeaways that you gained from the program?   
 First, to open the course, the faculty presented models by which to understand the relationship between educational technologies and best education practices. It is important to know what tools are available, but it is equally important to understand when they will add, and not detract, from effective teaching. I return to the readings and my notes from this session whenever I approach a new teaching project. Overall, the faculty presented a common language to discuss the issues and ideas related to technology and teaching, and learning this lexicon has proven to be extremely useful for building my career.  
Second, I appreciated many of the fundamental topics such as increasing accessibility of online content – for example, content creation conscious of those with sight and hearing impairments –, digital scholarship, social media and networking, and data analytics and assessment. What I learned from these sessions has advanced my established technology in teaching practices to the next level. In fact, I have built my thesis topic based on many of the theoretical models presented. 
 Additionally, I loved learning to build virtual escape rooms! I think it is a great activity for community building or for academic rounds, where certain clues are at the fellow level, others at the resident level, and again others at the medical student level.   
Harvard Macy Institute: Would you recommend Transforming your Teaching using Technology to a colleague? If so, why?   
COVID-19 forced medical education to transition to an online environment. To deal with this, many resources were developed or improved to guarantee a successful online learning experience. From my perspective, it would be a missed opportunity to go back to education as it was before the pandemic and not take advantage of those resources. Most students are now more comfortable with learning online, so it is necessary that medical educators acquire the skills to grasp this opportunity – Transforming your Teaching using Technology is a wonderful way to do so! 
I would definitely recommend this course. It helped me deepen my prior understanding, provided me with new tools, introduced me to a network, and gave me permission to recognize myself as a leader and someone whom colleagues can reach out to in this field. Transforming your Teaching using Technology allowed me to be part of a special and welcoming community, which I enjoy keeping up with and know I can count on when needed.   
Ezra Schwartz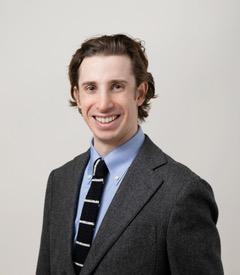 Ezra Schwartz, MDCM, MS (T3 '23) is a Master of Medical Science in Medical Education candidate at Harvard Medical School and an aspiring vascular surgeon. Ezra's areas of professional interest include the development of distance-learning vascular surgery resources, the role of technology in increasing medical education accessibility, and narrative medicine. Ezra can be followed on
Twitter
.