Our Program for Educators in Health Professions course brings together scholars from across the globe annually in October and May. To better highlight our community, we decided to profile a number of our recent scholars. In this blog post, we interview Charles Charman, medical director of the Emerging Leaders program at Sound Physicians and Clinical Instructor at the University of Washington.
Harvard Macy Institute: How would you describe your personal and professional background?
Charles: I came to the Harvard Macy Institute and to academic learning and development from the private space. Previously, I was a hospitalist for the Indian Health Service, and I had been a community hospitalist in semi-rural Montana. I then joined Sound Physicians in 2011, which is a national hospitalist organization. I served as a program medical director during my time there and developed an interest in learning and development. I found out about the Harvard Macy Institute's Program for Educators in Health Professions in 2017, when a colleague who had taken the Transforming your Teaching Using Technology course recommended the Harvard Macy Institute to me. Up until that point I did not realize that there were so many people that cared so deeply about innovative ways of teaching and learning. I thought you just made it up as you go along, or talked to other people about what was working for them. Taking the course opened up new worlds for me.
Harvard Macy Institute: What led you to apply to this program?
Charles: As my interest in medical education continued to evolve, I moved more into the academic sphere. I now have a half time faculty appointment with the University of Washington School of Medicine in Spokane. My experience with first and second-year students led me to enroll in the Program for Educators in Health Professions course. I did not exactly know what I would get out of the program, I just knew from previous experience that it would open doors for me. I knew that I would have a unique experience offering a fertile ground for the exchange of ideas. After each course, I have walked away with new information and teachings that I did not expect to gain at all when I entered. The outcomes for me are always unpredictable. I just know I'll be a more informed, skilled and daring educator with a broader perspective as a result.
Harvard Macy Institute: How would you describe your overall experience in the course?
Charles: It's a bit intimidating being around so many highly intelligent, accomplished, thoughtful educators. Chances are, what you get out of the course will be quite different from what you thought you'd get out of the course at the start, so I think it's important to stay open and be aware of that. It was intense and challenging and gave me a much broader perspective on my work. It definitely changed the way I look at myself as a medical educator.
Harvard Macy Institute: Could you share the two most important takeaways that you gained from the Program for Educators in Health Professions?
Charles: My project came out completely different than what I anticipated, but that's just part of the melting pot that is Harvard Macy. I thought I was going to do some kind of simulation on autonomic pharmacology for first year medical students. Then, as I got further into it, people called my attention to simulation literature, and I realized that I might want to approach my project in a different way. I somehow got into a conversation about instructional design and luckily, an instructional designer at the University of Washington School of Medicine in Seattle reached out. It was fortuitous, and they were able to give me insight into what kinds of resources are available to help. This greatly aided me in the design of my workshop. I didn't really even know this was possible and that's what I mean by doors opening through an HMI course. In the private world where I came from, I had been conditioned to function on my own as an educator with almost no design support. Learning about the full scope of resources that existed in the academic world was huge for me.
Harvard Macy Institute: How was this course applicable to your work in health care?
Charles: This course has made me more aware of the importance of innovation, and it's given me more courage to innovate and take risks in the classroom, even if it means failure the first time around. Another key takeaway has been that in order to be effective, you really need to understand what and how students are thinking. I don't think that it's necessarily a student's job to adjust to how you teach, I believe that it's our responsibility as educators to adjust to how they learn. I think that has been my most important takeaway. I've seen that sitting down with students to ask them questions such as what outside resources they are using and why, as well as establishing that constant communication and learning from students is vital to successful teaching. Through the Harvard Macy Institute I was able to see that I am providing a product to my students. This thinking may reflect my work in the private sector, but I now function with the mindset of designing a product that students can readily access to get the knowledge they need.
Harvard Macy Institute: Would you recommend the course to others? If so, why?
Charles: I would definitely recommend the course. If you are ready to explore how you teach and take a leap into new ideas, you should do it. It is invigorating and it really fosters a sense of innovation. It will change your outlook on how you teach and why you teach. Once you take the leap, you probably will leave with something that you did not expect going into the course. One final thought: enter an HMI course well-rested, because the days are jam packed and there's always plenty of homework to do prior to the next day!
Check out our Program for Educators in Health Professions course website for more information!
Did you know that the Harvard Macy Institute Community Blog has had more than 350 posts? Previous blog posts have interviewed scholars including Elvira Lang, Sunny G. Hallowell, and Karina R. Clemmons.
Charles Sumner Charman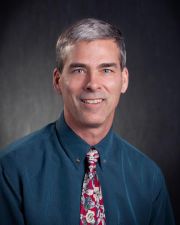 Charles Charman, MD, FHM
(TTVE '17, Educators, '21) is a health professions educator and clinical instructor at the University of Washington School of Medicine. He also serves as medical director for the Compass and Emerging Leaders programs at the Sound Physicians group. His professional interests include basic sciences teaching in undergraduate medical education, leadership development for health professionals, and assertive communication skills. Charles can be followed on
LinkedIn
.