A Systems Approach to Assessment in Health Professions Education brings together scholars from across the globe annually in April. To better highlight our vibrant community, we are profiling several of our recent scholars and asking them about their experience in the course. In this blog post, we interview J. Chase Findley, MD, associate professor of Psychiatry & Behavioral Sciences and assistant dean for Accreditation and Educational Quality Improvement at McGovern Medical School at UTHealth Houston.
Harvard Macy Institute: How would you describe your personal and professional background?
I am an Associate Professor of Psychiatry and an Assistant Dean for Accreditation and Educational Quality Improvement at McGovern Medical School at UTHealth Houston. I am fortunate to have a very diverse career in which I split my time between practicing psychiatry, teaching medical students across all years both in the classroom and on the wards, and having a role in my medical school's Office of Educational Programs. In this latter role, I have focused on developing improved curriculum review systems and aligning our continuous quality improvement efforts with accreditation standards. I greatly enjoy the challenges of working in multiple roles and constantly adapting to the needs of our learners. Most importantly, I value the connections I can develop with students, residents, staff, and fellow faculty members through my work in academic medicine.
Harvard Macy Institute: What led you to apply to our A Systems Approach to Assessment in Health Professions Education program?
I had heard for years about the quality of Harvard Macy's programs and had been encouraged to apply on multiple occasions by my mentors, but I never felt I could find the time. Last year, one of my close colleagues told me she was applying and thought it would be valuable for us to complete the program together. I was initially hesitant because of the week-long commitment, but after reviewing the course schedule, I saw how well it aligned with the needs of our institution, and it became clear it would be well worth my time. I am very glad that my colleague encouraged me to make this investment in my career.
Harvard Macy Institute: How would you describe your overall experience in this program?
The course was both challenging and rewarding, and I can certainly say that I grew through my participation. I was initially somewhat intimidated by the quantity of reading material and the renown of many of the course faculty. However, once I started the course, I immediately noticed the warmth, accessibility, and comradery of both the presenters and the participants. There was no hierarchy in the group, but rather a genuine community dedicated to self and institutional improvement. It turns out that the portion of the class that I was most apprehensive about, the Institutional Group Project, was the component that I enjoyed the most. Having the opportunity to receive extensive feedback in a supportive small group setting was something I had not experienced before, and it was amazing how quickly ideas can be improved and refined in this setting. After the group, I felt genuine sadness that the course was over and that I would not be in daily communication with my group members anymore. However, one of the great benefits of the Harvard Macy Programs is the opportunity to meet and stay connected with new colleagues and friends long after the program.
Harvard Macy Institute: How do you think this program applies to your profession?
Much of the work I do in medical education includes long-term projects that involve many different resources and stakeholders. Through this course, I learned much about project management, particularly in designing a project with clear intentions and considering how outcomes will be assessed from the beginning. For example, I recently initiated a project to overhaul the policy management system in our institution. Using skills I learned in the course, I developed a "project charter" to define the goals, scope, stakeholders, resources needed, and measurable outcomes of the project. Before the course, I would have likely improvised many of these components as the project progressed, and the project would have perhaps experienced some drift from its original intention. However, having the skills from the course, we are progressing steadily on this project and staying true to our intentions.
Harvard Macy Institute: What were the two most important takeaways that you gained from the program?
As I previously mentioned, I came to deeply appreciate the value of a small group approach to defining and refining a project, as we experienced through the Institutional Group Project. I also learned the value of ensuring that a project will meet the needs of stakeholders at the outset. It is much easier to modify a plan at the conceptual stage of a project rather than attempt to retrofit it after the project is in process and time and resources have already been spent. In addition, stakeholders are much more likely to accept the outcomes of a project if they are included in its design.
Harvard Macy Institute: How do you feel this program has impacted your behavior within your professional work? Can you provide an example?
I am now more concerned about clearly describing my plans for quality improvement initiatives at the outset for my project participants and stakeholders. The course showed me the value of charts and illustrations in describing process flows, so I have been making much more use of flowsheets and visual illustrations so that my colleagues can see the "big picture" of a project and clearly understand the steps in the process. I am also more receptive to feedback on projects and do my best to ensure that all stakeholder input is seriously considered and incorporated to the greatest degree possible.
Harvard Macy Institute: How do you feel this course differs from other continuing medical education or professional development courses you have taken?
This course was of a completely different level of depth and quality than any other professional development course I have participated in. It was striking in the degree of active participation that is required and in the highly personalized instruction and feedback that is received. Rather than being a passive audience member, I felt like an integral component of the course and that the instructors and other participants were genuinely invested in the success of all of us. This setting resulted in a great degree of engagement and investment in my learning.
Harvard Macy Institute: Would you recommend A Systems Approach to Assessment in Health Professions Education to a colleague? If so, why?
Absolutely. If someone is interested in learning more about assessment specifically or educational quality improvement in general, I cannot think of a better way to expand one's skills in this area than by participating in this course. No amount of lecture watching or scholarly reading can offer the same degree of instruction that can be experienced through a supportive, peer-based refining process. I would encourage anyone working in the educational quality improvement space to consider making this important investment in their career and the enhancement of their institution.
Chase Findley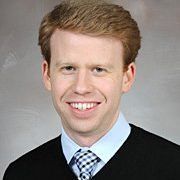 Jonathan Chase Findley, MD (Systems '22) is an Associate Professor of Psychiatry & Behavioral Sciences and Assistant Dean for Accreditation and Educational Quality Improvement at McGovern Medical School at UTHealth Houston. His areas of professional interest include clinical education, mentoring and professional identity formation, improving learner experiences, and aligning accreditation monitoring with educational quality improvement. Dr. Findley can be contacted via
email
.