Our Program for Educators in Health Professions course brings together scholars from across the globe annually in May. To better highlight our community, we decided to profile a number of our recent scholars. In this blog post, we interview Sunny G. Hallowell, Associate Professor of Nursing at the M. Louise Fitzpatrick College of Nursing at Villanova University.
Harvard Macy Institute: How would you describe your personal and professional background?
Sunny: My clinical background is as a pediatric nurse practitioner. I have over 20 years of experience in pediatrics and prenatal care, as a pediatric nurse practitioner, pediatric – neonatal intensive care nurse, and lactation consultant. My research training is as a health services researcher. My current role is as an Associate Professor of Nursing at the M. Louise Fitzpatrick College of Nursing at Villanova University where my research is focused on the healthcare workforce and educational innovation, specifically the use of virtual gaming simulation in teaching students' communication and clinical decision-making skills. The purpose of the simulations is to support healthcare providers' development of clinical and communication skills to promote equity, diversity, and belonging in the communities they serve. I teach undergraduate and graduate students who are already practicing professionals about research, health policy, and clinical pediatrics.
Harvard Macy Institute: What led you to apply to this program?
Sunny: I have the great honor of being one of the five national Josiah Macy Foundation Faculty Scholars in the 2021 cohort. The Josiah Macy Foundation identifies and nurtures the careers of promising leaders of healthcare educators in medicine and nursing. Our cohort was the first to be selected after the challenges imposed by COVID-19 so we came to the experience fresh from having to rapidly pivot our clinical, educational, and scholarly pursuits to mitigate the needs of patients and students, as well as our own personal needs in response to the pandemic.
Harvard Macy Institute: How would you describe your overall experience in the course?
Sunny: I loved my experience in the course. Although completing the program online was a bit challenging for me, I found the material and resources were extremely valuable. The quality of the instructors and the materials which they selected for us to study were outstanding. Even with the virtual format we were able to adequately engage with the speakers and with each other to the best that our broadband Wi-Fi would allow. I was still able to make some excellent memories and connections that I hope to sustain beyond the experience of the course. The process was immeasurably valuable to my work with the Josiah Macy, Jr. Foundation. The feedback I got from professionals regarding both my teaching and my project, in addition to the connections I made were impactful and I hope they lead to fruitful collaborations outside of the course.
Harvard Macy Institute: Could you share the two most important takeaways that you gained from the Program for Educators in Health Professions?
Sunny: I appreciated our discussion about how to encourage and support self-directed learning, and the lesson we had about leading change. As an academic, it sometimes feels as if invoking change at a systems level is outside of our purview when in fact it is a necessary and ongoing process that we must undertake to meet the ever-changing needs of our students. The most important part of this idea is to ensure that we are using evidence-based methods to achieve our goals. Kolb's Experiential Learning Cycle served to guide development of our ideas and, the papers we read guided my understanding of how to begin a discussion about sustainable curricular change at my institution.
Harvard Macy Institute: How was this course applicable to your work in health care?
Sunny: At some point in my career, I can see myself moving into an administrative role. The course has given me the resources and the network of supportive, experienced, and knowledgeable professionals who can help guide my transition into a role of broader leadership. Many of the topics we learned about directly addressed challenges I am currently navigating as an academic and gave me strategies to both enhance my classroom and my own leadership with the faculty as an educator to shape the future direction of our curriculum and simulation.
Harvard Macy Institute: Would you recommend the course to others? If so, why?
Sunny: I would highly recommend this course to any health professions education professional interested in developing a deeper understanding of how to develop effective methods to teach developing professionals and personal development as an educator. The privilege of being able to engage in conversations with highly qualified instructors like Holly Gooding, Tom Aretz, Victoria Brazil and others who joined us from around the world was enriching. While I personally do not believe that healthcare should be administered using a strict business model, the innovation of this program using Harvard Business School principles was applicable and there are many things we can learn related to how to educate and provide patient satisfaction from the success of business professionals. The richness of the program comes from the application of interdisciplinary thought that I found helped us to envision our own educational and scholarly pursuits in new ways to better address the needs of our post pandemic, students and healthcare professionals.
Check out our Program for Educators in Health Professions course website for more information!
Did you know that the Harvard Macy Institute Community Blog has had more than 350 posts? Previous blog posts have interviewed scholars including Michael Ditillo, Alvaro Garcia-Romero Perez, and Elvira Lang.
Sunny G. Hallowell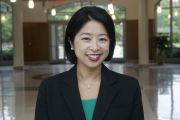 Sunny G. Hallowell, PhD, APRN, PPCNP-BC (Educators '21; Leaders '21) is a health professions educator, researcher, and pediatric nurse practitioner. She is currently Associate Professor of Nursing at Villanova University. Sunny's areas of professional interests include health services research, pediatric outcomes, and health care innovation. Sunny can be followed on
Twitter
.