Leading Innovations in Health Care & Education
Offered Annually
Next Course:
June 4-9, 2023
2022 course fee:
Elizabeth Armstrong

PhD

Harvard Medical School

Derek vanBever

BA, MA, MBA, MDiv

Harvard Business School

Josh Nagler

MD, MHPE

Harvard Medical School
The faculty of the Harvard Macy Institute are keenly aware of the innovations in teaching and telehealth currently being implemented around the world and are pleased to offer our Program for Leading Innovations in Health Care and Education as a virtual course for 2022. Implementing and sustaining the innovations we are all experiencing will be a challenge as we emerge from this global pandemic. Our course will be highly interactive, utilizing multiple discussion management strategies to enhance the learning environment so as to be consistent with the Harvard Macy teaching culture.
The challenges we are facing during this global pandemic have promoted rapid innovation. Fortunately, there have been some 'silver linings' in these new processes which many of us hope to maximize going forward. Most leaders with whom we speak report that their academic and clinical processes experienced more change in three weeks this past March, than they had thought would have been possible in three years, or more. The challenge for all of us now, of course, is to build the structures and culture in our organizations to hold onto these innovations, and to keep building on them. The application of the most effective theories of change, as well as the construction of a shared language to promote on-going innovation are precisely the skills that the Harvard Macy Institute will help you acquire in this program.
Upon completion of this course, participants will be able to:
Recognize the impact external forces (eg. the COVID-19 pandemic and post pandemic recovery) can have on health care delivery and education and harness these forces as opportunities for innovation.
Anticipate the disruptive innovations likely to impact health care delivery and intertwined educational programs in the future, including disruptive technologies.
Use design thinking and design processes to identify and meet needs of target populations.
Identify local relevance of international trends in healthcare education and resources as well as accreditation.
Assess an institution's structure, processes, culture, and readiness for change.
Identify and develop leadership styles that foster systemic educational and clinical innovation.
The program curriculum is designed to assist you in developing your own strategies for leading change within a rapidly evolving health care delivery system. Using classic management studies and case studies of education reform, you will analyze the interlocking elements of change strategies and develop guiding principles drawn from organizational research.
Teaching/learning formats include case studies with small and full group discussions, interactive presentations, and panel discussions. You will meet virtually each day with others from similar institutions to develop action plans for change. The informal exchange of insights and experiences among international participants and faculty drawn from multiple professional disciplines is a vital part of the experience.
***
Accreditation
The Harvard Medical School is accredited by the Accreditation Council for Continuing Medical Education to provide continuing medical education for physicians.
The Harvard Medical School designates this live activity for a maximum of 36.50 AMA PRA Category 1 Credits™. Physicians should claim only the credit commensurate with the extent of their participation in the activity.
The Royal College of Physicians and Surgeons of Canada recognizes conferences and workshops held outside of Canada that are developed by a university, academy, hospital, specialty society or college as accredited group learning activities.
Through an agreement between the American Medical Association and the European Union of Medical Specialists, physicians may convert AMA PRA Category 1 Credit™ to an equivalent number of European CME Credits® (ECMECs®). Information on the process of converting AMA PRA Category 1 Credits™ to ECMECs® can be found at: www.eaccme.eu..
*Note: AMA PRA Category 1 Credit™ is calculated based on submission of a preliminary agenda and may be subject to change.
Harvard Medical School (HMS) adheres to all ACCME Accreditation Criteria and Policies. It is HMS's policy that those who have influenced the content of a CME activity (e.g., planners, faculty, authors, reviewers, and others) disclose all relevant financial relationships with commercial entities so that HMS may identify and resolve any conflicts of interest prior to the activity. These disclosures will be provided in the activity materials along with disclosure of any commercial support received for the activity. Additionally, faculty members have been instructed to disclose any limitations of data and unlabeled or investigational uses of products during their presentations.
CME activities accredited by Harvard Medical School are offered solely for educational purposes and do not constitute any form of certification of competency. Practitioners should always consult additional sources of information and exercise their best professional judgment before making clinical decisions of any kind.
Search the Harvard Macy Institute site.
Scholar Experience


DISTINGUISHED COURSE SPEAKERS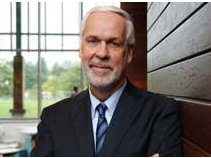 Paul LeBlanc, PhD
President; Southern New Hampshire University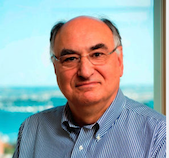 H. Thomas Aretz, MD
Vice President, Mass General Brigham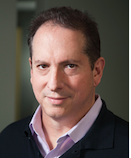 Barry Dornfeld, PhD
Principal, CFAR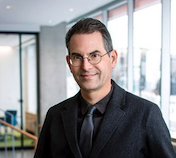 John Halamka, MD
President, Mayo Clinic Platform; Mayo Clinic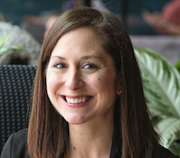 Ann Somers Hogg, BS
Assistant Vice President, Atrium Health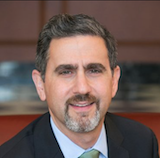 Rob Huckman, DBA
Professor, Harvard Business School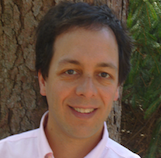 Rob Martello, PhD
Professor, Olin College of Engineering
Testimonials
Sarah Perez McAdoo MD MPH Population Health Capstone Director Co-Leader Capstone Scholarship and Discovery Course Brightwood House Affiliate Population based Urban and Rural Community Health (PURCH) University of Massachusetts Medical School - Baystate
Harvard Macy Tweets