"The world needs dreamers and the world needs doers. But above all, what the world needs most are dreamers that do."
For me, the most impactful moment of the Harvard Macy Institute Program for Educators in Health Professions came during an unassuming afternoon session. The learning objective seemed simple enough: use a personal-growth mindset and demonstrate coaching techniques to teach the participants goal-setting. As I filled out the first box of my framework, I could not predict the complete emotional hangover I would experience a mere three hours later. Somehow my goal "learn to work productively with stakeholders who have values different than my own" was deconstructed in two skillful steps to uncover deeply rooted internal barriers related to anxiety, imposter phenomenon, and disenfranchisement. I quickly realized I was not alone. Many of the tiny Zoom faces on my screen reflected similar feelings.
As we moved through the exercise, the themes of inadequacy, emotional trauma, burnout, and isolation rose repeatedly to the forefront of our conversation. In breakout groups we discussed how these feelings have become pervasive among healthcare workers in a post- COVID-19 world. Perhaps most astonishing, it seems these feelings were smoldering prior to the pandemic but flared and engulfed us when stoked by two years of gaslighting, abandonment, and deafening indifference from so many. During an uplifting and invigorating program with such intimidatingly accomplished peers, I was shocked to discover these open wounds were waiting just under the surface for myself and so many others. Despite the collective decision of our society to move along from COVID-19, we have not had the opportunity to address the fallout because healthcare is still in crisis. The surges have passed, but we are depleted. The Great Awakening we hoped for has not come.
At one point with a mix of despair and resignation, a member of our discussion group asked, "Is this what medicine does to people?" We did not have an answer, but one thing is certain: the Doers are hurting.
This idea haunted me. "Is this what medicine does to people?" Looking outside our Harvard Macy cohort, it sure seems like it. Rates of burnout, PTSD, depression, moral injury, and suicide among healthcare workers are tragic. The numbers of physicians and nurses considering or actually leaving clinical care are staggering. After much thought, I finally had my answer:
No. Medicine does not do this to people. The healthcare system does this to people.
Regardless of one's role in healthcare, the barriers created by big business, administrative burden, production thresholds, budgetary constraints, and workplace politics are universal. A culture steeped in hierarchy, bias, and tolerance of toxic behavior is common. Because of this, I felt justified casting The System as the villain in our story. To battle The System, we prepare ourselves and our students with resilience tools and wellness training. We teach systems-based practice and every tip we can think of for efficiency, communication, leadership, and teamwork. Too often, it is not enough as wave after wave of The System relentlessly crash over us, washing away the ability to care for patients with compassion and nuance, to flourish personally and professionally, or to change The System itself for the better. The gears keep grinding. The cycle of burnout and worse continues.
As I reflected upon deeply held beliefs about my experience and place within healthcare, I discovered an error in my thought process: The System cannot be the villain in our story because it is nothing more than an inanimate pile of policies, processes, and procedures. The humanity, emotion, and meaning in medicine come from us. Some within The System may focus on values different than my own as they operate their part of the machine, but there is no puppet master controlling my destiny. Challenging my assumptions allowed me to reassess the permanency of the status quo. I developed a rudimentary exercise when I felt stuck. I ask myself, "who said?" If the answer is a vague, faceless "they" or a ghost of residency past, I am being restrained by my perception of what has been or should be rather than the reality of what is or could be. These two words freed me to redefine my values, goals, and identity so I can start carving new paths forward.
I found the recent AAMC conference exhilarating. The vision to address disparities in patient outcomes, medical education, and the healthcare workforce is inspirational. The focus on the wellness of our trainees, faculty, and staff is incredible. The technology is amazing. We are on the right track. I see this in my own institution and in the projects of other Harvard Macy Institute Scholars. Educators are constantly assessing needs big and small to generate creative solutions. Fostering a supportive, collaborative culture is standard. It is restorative to be part of a community that drives so much positive change. Burnout rates among academically affiliated physicians are measurably lower. We are doing our part for our students and our teams. The white-hot flames stoked by education can light up the darkness. We are the Dreamers.
After the pandemic, medical school applications have increased nearly 18%. The next generation is inspired and can replenish the soul of medicine if we fix The System into which they will eventually be thrown. I do not want to move the needle slowly. Healthcare is begging for a change. I do not have the answers, but I do have ideas. I bet you have ideas too. What if as an educational community, we could harness our collective energy, innovation, hope, and vision to focus not just on surviving but to reimagine and create a system where all thrive? How can we operationalize our dreams to converge our bright but dispersed light into a laser targeting the barriers in The System? How can we tweak each idea to improve The System while we advance education? Like I said, I do not have the answers, but I have no doubt that together we can figure this out. Let's go Dreamers, it is time for us to Do. Together we can change the world.
Did you know that the Harvard Macy Institute Community Blog has had more than 335 posts? Previous blog posts have explored topics including role modeling to demonstrate and strengthen empathy development, reimagining the visiting professorship during a pandemic, and a peaceful approach to virtual teaching.
Andrea C Cooley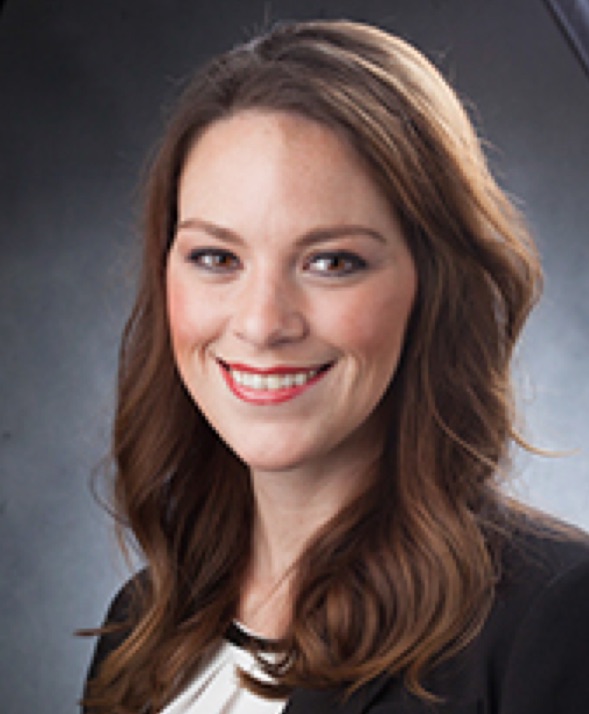 Andrea Cooley, DO, FACOS (Educators '22) is a cardiothoracic surgeon and Assistant Professor of Medical Education at The University of Texas Tyler School of Medicine. She is also Director of Clinical Clerkships, Medical Director of Simulation, and Associate Program Director of General Surgery Residency. Andrea's areas of professional interest include integrating master adaptive learning skills throughout the spectrum of medical education, developing simulation curricula, and operationalizing change. Andrea can be reached via
email
at or via
LinkedIn
.