How are you teaching? The question, and aptly titled teaching initiative, posed by The Michael V. Drake Institute of Teaching and Learning asks us to reflect on what discoveries about remote learning have surfaced and consider artifacts to curate and share with colleagues. What instructional strategies worked? What do you need to be successful in the virtual environment? Furthermore, what are the ways in which we are staying connected with peers and student learners? Quickly establishing communities of practice during the COVID-19 Pandemic is important. This #MedEdPearls highlights a teaching initiative leveraging an iterative rapid prototyping strategy for professional development.
As we began to navigate COVID-19, course directors in health professions education were under pressure to pivot to remote teaching with little training in online technologies or pedagogies. Whether a blended or fully online model, this placed a greater onus on faculty developers to create stakeholder specific workshops including engaging material and dynamic teaching methods within a virtual environment. To meet this need, an interprofessional group of faculty developers at The Ohio State University collaborated using rapid prototyping to implement a virtual community of practice. A virtual community of practice (VCoP) model was used to enable participants to share real-time problems and to develop solutions while including participants and facilitators from a variety of institutions. Rapid prototyping, an iterative approach involving cycles of Design-Based Improvement, was used to develop a series of high-yield sessions on topics within the VCoP like the Hyflex model, clinical teaching, assessment, active learning and small group teaching needed for teaching in the summer and fall of 2020. The rapid prototyping cycle used by the Michael V. Drake Institute's VCoP series can be explained in three stages: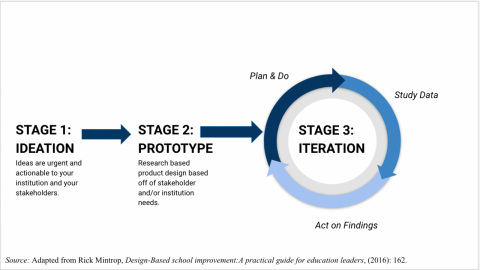 STAGE 1: IDEATION – The generation of a change idea is urgent and actionable to you, your institution, and your stakeholders. The Drake Institute began by examining what existed within their place of practice and aligned with the needs in the moment—supporting the unique needs of their clinician-educators pivoting to teaching remote learners.

STAGE 2: PROTOTYPE – A research based product design is supported by stakeholder and/or institution needs. The Drake Institute relied upon an existing instructional redesign program which would support the VCoP model—a one hour active and engaged workshop with clinician-educators in the teaching field across the health professions education. Participants are the clinician-educators, the people closest to the problem.

STAGE 3: ITERATION – A change idea is tested through rapid plan-do-study-act (PDSA) test cycles to examine its success. The Drake Institute conducted two PDSA cycles within the VCoP model. The model was evaluated on design, immediate participant need, and program objectives to be met. For the first cycle, six VCoP sessions covering adult and online education, engaging learners with zoom, simulation, peer instruction, clinical skills, online testing were implemented Spring 2020. Throughout the sessions, faculty developers quickly collected real-time data, which consisted of session surveys, live observations, and plus/delta debriefing for immediate feedback. After studying the data, faculty developers determined the next action was to slightly modify the VCoP content for Summer 2020 with additional workshop topics (active learning for synchronous and asynchronous, teaching technologies as indicated by the participants, more application examples through panels). As a result, a second PDSA cycle was implemented with new topics across the VCoP Summer 2020 series. Within the iterative PDSA cycle, educators can quickly discover and validate the best ideas from a group of individuals, making a change environment safe to fail.
How are you teaching? Have you tried Rapid Prototyping as part of your curricular faculty development strategy? Comment on the Harvard Macy Community Blog or share your experiences on Twitter using #MedEdPearls!
#MedEdPearls are developed monthly by the Central Group on Educational Affairs. Previously, #MedEdPearls explored topics including the Hyflex option – Designing Course Delivery in a Time of Known Unknowns, Ideas for Engaging Students Virtually, and Use of the Plus/Delta During COVID-19.
Author BIO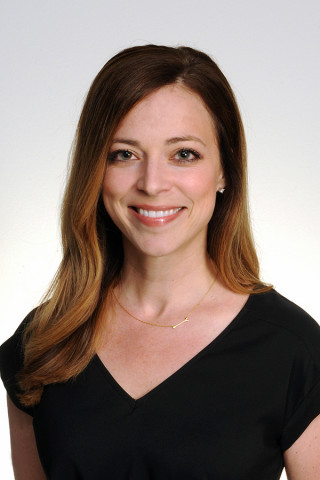 Anna Lama, MS, is Director of Assessment for West Virginia University School of Medicine, Graduate Medical Education and Undergraduate Medical Education, in Morgantown, West Virginia. She is also a doctoral student at The University of Pittsburgh School of Education. Anna's areas of professional interests include professional development of clinical and research educators, medical students as teachers training, and curricular design. Anna can be followed on Twitter or contacted via email.
#MedEdPearls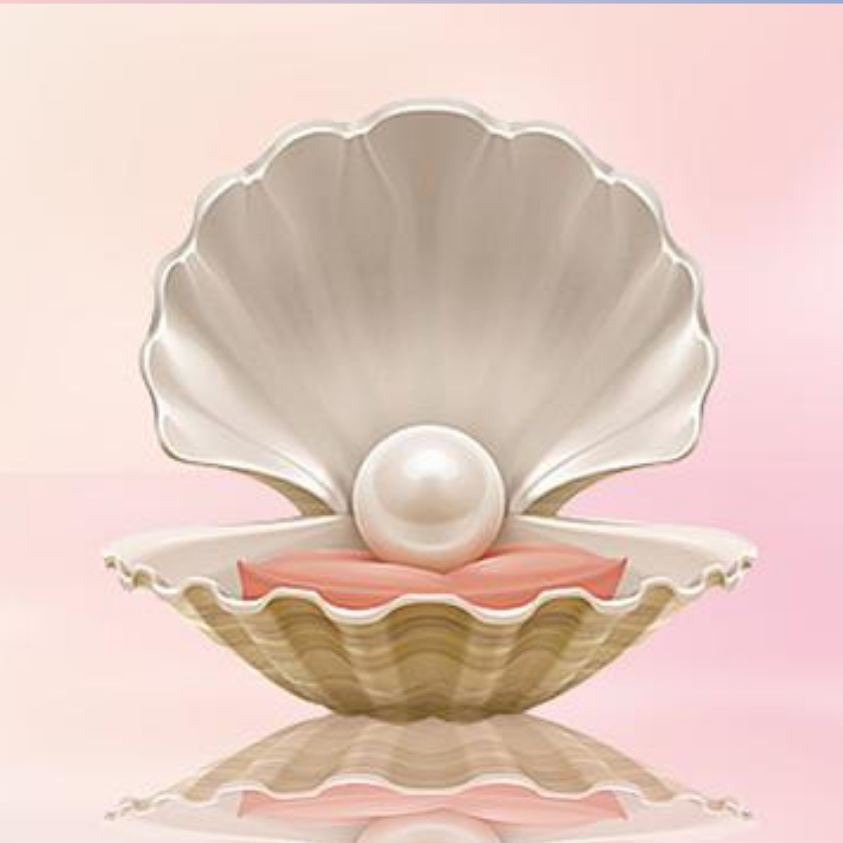 #MedEdPearls Team:
Jean Bailey, PhD – Virginia Commonwealth University School of Medicine
Carrie Bowler, EdD, MS, MLSCM (ASCP) – Mayo Clinic
Kristina Dzara, PhD, MMSc (Educators '16; Assessment '16; HCE 2.0 '17) – Saint Louis University School of Medicine
Shanu Gupta, MD – University of South Florida and Tampa General Hospital
Jennifer Hillyer, PhD – Northeast Ohio Medical University College of Medicine
Larry Hurtubise, PhD (HCE 2.0 '16) – The Ohio State University
Anna Lama, EdD – West Virginia School of Medicine
Machelle Linsenmeyer, EdD, NAOME (Assessment '07) – West Virginia School of Osteopathic Medicine
Rachel Moquin, EdD, MA – Washington University School of Medicine in St. Louis
Stacey Pylman, PhD – Michigan State University College of Human Medicine
Leah Sheridan, PhD – The Ohio University Heritage College of Osteopathic Medicine
Lonika Sood, MBBS, MHPE – Elson S. Floyd College of Medicine, Washington State University
Mark Terrell, EdD – Lake Erie College of Osteopathic Medicine
Stacey Wahl, PhD – Virginia Commonwealth University School of Medicine