The Harvard Macy Institute "Health Care Education 2.0 – Transforming Your Teaching for the Digital Age" course which I attended in October of 2019, is the most unusual continuing medical education courses I have ever taken. It was simultaneously one of the great learning experiences of my life while at the same time being just plain intense. Being of the baby boom generation, I have found myself neither knowledgeable of nor comfortable with tools now readily available for education in the digital age. I specifically chose this course to close this knowledge gap and increase my comfort level.
The course is designed to introduce participants to many digital tools that may be applied to education and also how to apply the tools in order to enhance education outcomes. Importantly, all of the tools we used are freely available online at no cost. Further, the course was not designed to make the participants ('scholars' in Harvard Macy parlance) experts on all or for that matter any of the tools. What you will learn is vocabulary and proper application. It is then up to the scholar to identify a subset of tools that will add value in his or her education context and then learn how to apply those relevant tools.
From a scholar's perspective, it was fascinating to learn how various tools that seemed very different on the surface could be integrated to create a seamless digital learning experience. We were exposed to several tools. For example, PowToons – a cloud-based software applications specializing in creating animated presentations – was used by some to simulate the patient/physician interaction. Canva, a tool offering a variety of content types, was used to create infographics that might be given to a patient. We learned how to integrate content from both of these tools by using a video production application.
The challenge of this course is that it constantly pulled me out of my comfort zone and was sometimes stressful. I believe, however, the personal project, though at times intense, was designed to provide the scholars with what Ericsson and Pool would call deliberate practice, which by its very nature is uncomfortable: "Deliberate practice takes place outside one's comfort zone and requires a student [or scholar in the Harvard Macy context] to constantly try things that are just beyond his or her current abilities. "
On the flip side, the challenges logically lead to the benefits of this course: I experienced an immense amount of learning that I believe will stick. By energetically encouraging us to do a project so that we could apply many of the tools we covered in the course, the instructors encompassed many of the principles of deliberate practice as defined by Ericsson and Pool, for example: 1) the aforementioned pulling scholars out of their comfort zone; 2) provision of well-defined (and challenging) goals; 3) the focusing of scholars' full attention and conscious action; and 4) feedback and modification of efforts in response to feedback, among others.
So, if in attending this course you are expecting and especially if you desire the usual passive 'educational' experience so characteristic of CME, stay away! However, if you like to learn, don't mind periodically exiting your comfort zone, and want to acquire tools that will add true value to your organization, then by all means find your way to this course!
Did you know that the Harvard Macy Institute Community Blog has had more than 245 posts? Previous blog posts have explored topics including technology in education, high value care through virtual families, and teaching better with technology.
Find out more about our Harvard Macy Institute 2021 course offerings, and reach out with questions!
James M Pappas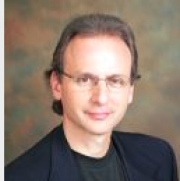 James M. Pappas, MD, MBA, (2.0, '19) is a Physician and Medical Educator. James currently holds a position as Associate Chief Medical Officer at Loma Linda University Health. James' areas of professional interest include patient safety, healthcare delivery, and performance improvement. James can be followed on Twitter or contacted via email.