I was recently asked by a colleague: "What are your goals for 2020?" As I began to write down the long list of possibilities and to articulate my answer, I started thinking about the question a little more deeply. What is a goal? And, do I really define myself by them?
Many of us may recognize the term 'goal orientation' but few have probably considered how this may impact upon us in our day-to-day working lives. A goal orientation can be defined as an individual's goal when they encounter a new challenge in some form of "achievement setting" - a place where you are assessed on your performance in some way. There are two major types of goal orientation. First, there are goal-oriented or performance-oriented individuals. Such individuals measure themselves by their own abilities. Secondly, there are learning-oriented individuals. These learners measure themselves according to their own improvement. The difference between these learners is quite striking with learning-oriented individuals being unaffected by their peers' achievements, responding more positively to negative feedback and aiming for continuous improvement towards a specific task. The contrast is rather a constant state of comparison with one's peers, avoidance of negative feedback and ceasing a task once deemed 'complete,' with the perception that there is no further potential for development.
It is somewhat striking that we prepare our children as young learners to be performance-oriented. Across the globe, education involves a relentless stream of examinations, tests, spelling-bees, math-bees, science-bees; our children are taught that the best way to learn is to develop goals, achieve them and move on to the next goal or task. We do not reward learners per se, who comes back to rework a previous challenging goal or task nor the student who learns to better their own ability or just for the sake of improvement. Yet this is a learning style that we may all benefit from.
There are several benefits to becoming more learning oriented, including reduced burnout and better teamwork, but let us first consider our response to feedback. As health professionals and educators, we all know only too well that the job is never 'perfect' and that we must all strive to constantly improve in an ever-evolving medical field.
Consider your everyday working environment. As medical students, residents and attendings we interact on an almost daily basis with each other in achievement settings. For example, 1) to make the correct diagnosis 2) insert an IV line 3) remove an inflamed appendix. In almost all aspects of our healthcare-related jobs, there is some achievement setting for any given member of the allied health professional team. As learners, we often seek out feedback and as educators, we are often asked to provide feedback. How we give and receive feedback is very much dependent on our goal orientation. Evidence has shown that those with a goal-oriented approach shutdown when feedback is negative whereas learning-oriented learners engage further when feedback is negative. Ask yourself right now, when was the last time you received feedback? What was it? How did you take it? What did you do with it?
Medicine is a competitive field, and our careers are dependent upon promotion and progression. We must not lose sight of the importance of remaining cognizant of our career goals. However, while most of us have a mixture of both learning-oriented and goal-oriented styles of learning, we can all become more learning-orientated by embracing a more thoughtful and reflective learning approach. In a few simple steps we can all become more masterful in our learning; removing peer comparisons, focusing on the task not the outcome and learning for the sake of learning, will help you become a mastery learner. So, the next time you are asked about your new year goals for 2020, have a go at writing about the things you want to master in the new year instead; who knows you might even learn something!
What are your goals for 2020? Comment below and join the conversation.
Did you know that the Harvard Macy Institute Community Blog has had more than 190 posts? Previous blog posts have explored topics including taking care of Y-O-U in the New Year, well-being in healthcare, and challenging your assumptions.
Hannah C.P Wilson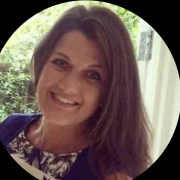 Hannah C.P. Wilson, MA (Cantab), MD (Educators, Leaders, '19) is a physician and medical educator. Hannah is currently pursuing her Master's Degree in Medical Education at Harvard Medical School and serves as a Teaching Fellow. Hannah's areas of professional interest include feedback and evaluation, retention and burnout in residency training, and learning orientation in graduate medical education. Hannah can be followed on Twitter or LinkedIn.