Twitter has emerged as a powerful tool for leveraging the residency application process, especially after COVID-19. Limitations of in-person interviews due to the COVID-19 pandemic has challenged residency programs and applicants alike. Many residency programs and applicants have turned to social media, particularly Twitter, to engage in recruitment season in the absence of the usual in-person experiences. As Twitter continues to grow in importance, residency programs and applicants should leverage the platform to its full potential.
For applicants, there are several benefits to using Twitter for this purpose. First, Twitter can be used as a networking tool to connect with program directors, current and former residents, and fellow applicants. These connections can be an invaluable resource for getting to know a program and its residents and can help the applicant better understand the program's culture. As an example, a study conducted in 2020 found that 30% of ophthalmology residency applicants reported using social media to evaluate residency programs, with 26% of these applicants using Twitter. Second, Twitter can be used to gain insights into the admissions process and the residency match. Applicants can get first-hand information from the programs about what they are looking for in an applicant and how the application process works. Third, Twitter can promote one's interests and accomplishments to a broad audience of potential programs. In a study conducted with urology residency applicants, for instance, having a Twitter account was found to be positively associated with acceptance into a urology residency program. Finally, Twitter can be an effective tool for researching residency programs and provides a wealth of information on events, facilities, courses, staff, and more. Applicants can use that information to build a more well-rounded application as they research their options.
For programs, key benefits come with a well-thought-out and executed Twitter strategy. First, Twitter can serve as a platform to share information about the program with a broader audience. This is particularly important since most residency programs have limited time and resources to communicate directly with applicants and potential residents. Several residency programs tried to find new ways to reach out to potential applicants, such as by advertising virtual open houses or providing virtual sub-internships to replace traditional clinical experience. Second, a Twitter account can act as a central hub for communication between prospective and current residents. Program directors can use the account to share information with residents and answer questions about the program. Finally, a Twitter account can serve as an effective marketing tool for the program and can be used to promote the strengths and unique aspects of the program and increase awareness among potential applicants. Higher engagement stems from tweets about program information and virtual events.
In summary, as programs and applicants continue to use Twitter, it is important to understand the impact of this platform on residency recruitment. A well-developed and implemented Twitter strategy can provide significant benefits to both residency programs and applicants and should be viewed as an essential component of any residency application strategy.
Did you know that the Harvard Macy Institute Community Blog has had more than 330 posts? Previous blog posts have explored topics including implementing a social media strategy for an institutional account, all a-Twitter, and tik tok for celiac disease and gluten-free education.
Candrika D Khairani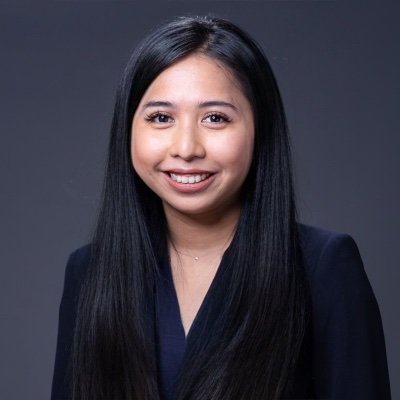 Dini Khairani, MD, MMSc (Educators '19; Leaders '19), is a postdoctoral research fellow at Brigham Women's Hospital, Harvard Medical School. She also currently serves as the Chair of Advocacy for the Harvard Medical Postdoc Association. Her areas of professional interest include program evaluation, cardiovascular research, and advocacy. Dini can be followed on
Twitter
or
LinkedIn
.