As my eyes adjust from 'square' back to 'round' after another thrilling week at the Harvard Macy Institute, I reflect on the joy and privilege of working with the talented and extraordinary faculty and scholars of the course. One would be forgiven for thinking that you would leave a program such as this armed with a suite of amazing and increasingly usable tools to dazzle your students and peers, which of course you do, but I kept finding myself focusing my reflections on the spaces between the technology – the people.
I was struck by the way that the scholars and faculty engaged so passionately in learning ways to enhance the learning experience for themselves and their students, and the special relationships that blossomed between scholars and the faculty through a week of hard work but exhilarating outcomes was truly remarkable. More than a few even felt that the highlight of the week was Roy Phitayakorn's inspiring and centering "moment of Zen" each morning, which was used to refresh and refocus the technologically turbulent mind.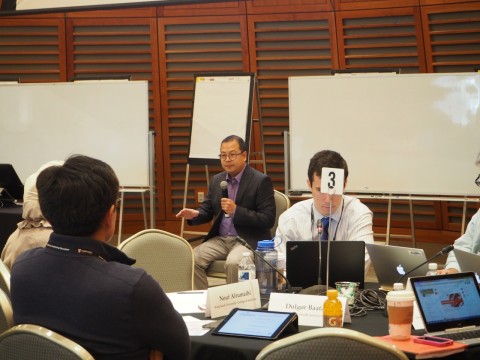 It seemed no surprise therefore that many of the central themes for the week gravitated towards connectivity, communication and interpersonal organization in education. What good is typing behind a computer screen if you don't get any warm-fuzzies in return? Providing an online powerpoint lecture then prescribing an essay to be written on the topic requires sitting in a room alone and bashing out some thoughts without ever seeing or speaking with a soul. How can we regain our humanity in what appears to be an ever more technology-driven, isolated and thankless education environment?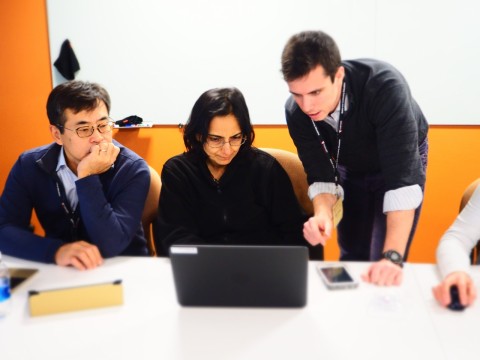 One could consider a lens for the educator in designing their programs and in selection of technologies to support and enhance them: how will this program foster connection, communication, interpersonal regard and humanity? Much as humanity and the meeting of minds fostered the development of technologies to make our lives easier, can technology be used in education to foster the re-development of humanity?
If this week is anything to go by, then yes it can.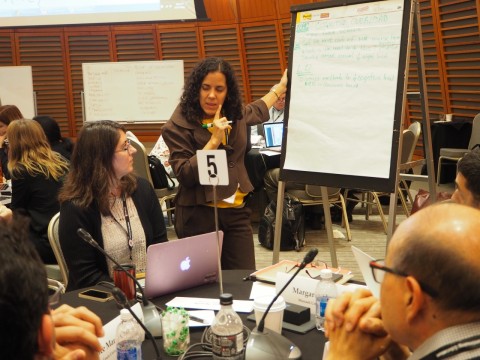 Audiovisual communication tools like Google Hangouts, FaceTime and Skype are already being used to bring people together socially, and could be used more in education to see the faces of those we work and learn with to better connect and communicate. Learning tools such as Q-Stream tap into the natural inclination of people to feel a sense of community in the group in which they compete against others. Video production and infographic generating tools allow people to link their ideas to images, sounds, faces and emotion in a way that a well-written essay never could. Once the station is tuned from the static, even Twitter is an incredibly powerful means of sharing and discussing ideas in educational forums for student learning or faculty development that connects you to people you never knew were out there.
As educators we seek to engage and connect with our students as the critical means of assisting them to learn. Humanity is at the heart of this, and it seems pretty important that we use technologies to foster that humanity.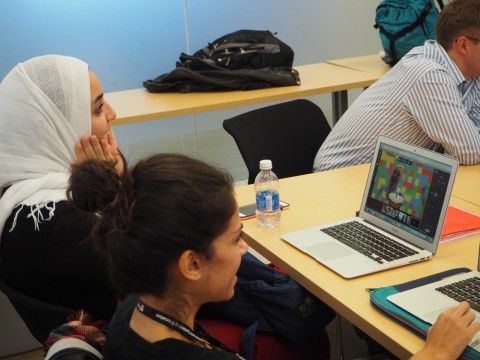 A few seats remain for our 2017 course... apply now: http://www.harvardmacy.org/index.php/hmi-courses/hce2-0
Andrew MJ Linn
Dr Andrew MJ Linn is a General Practitioner in South Australia, and a Senior Lecturer at The University of Adelaide, South Australia. His research interests are in clinical reasoning, assessment and curriculum design, and he is a returning scholar faculty for the Harvard Macy Institute course "A Systems Approach to Assessment in Health Professions Education." He is also a classically trained singer, performing with the Adelaide Chamber Singers and the State Opera of South Australia chorus.