Several years ago, while precepting 3rd year medical students, I realized I was trying very hard to minimize their exposure to the parts of the job that can be cheerless. I wanted to protect them. I wanted them to have the most positive interaction with medicine they could during medical school. Unfortunately, however, from the moment we start our path to becoming physicians, it is easy to find ourselves dwelling on the negative. Whether it is bad feedback, a low score on an exam, a tough interaction with a patient, or hearing about patients' lack of access to care, the negative experiences tend to carry more weight than the positive. Recently, after attending a particularly discouraging lecture, I knew it was time to put a plan into play that had been brewing in my mind for years.
With encouragement and collaboration from colleagues, we began an evening storytelling session which a colleague appropriately titled "For the Love of Medicine." This is a para-curricular, voluntary activity for medical students where physicians on our faculty and in our community share brief but specific stories from their careers. This purpose of each story is to highlight why choosing a career in medicine is so rewarding.
As we are in the middle of a pandemic, initiating these sessions virtually was a no-brainer. The ability to conduct the sessions in a virtual format has allowed physicians and students to participate that may not have been able to do so in person due to family obligations, away rotations, working out of town, or a myriad of other reasons. While participants were offered the chance to speak out loud during these sessions, the virtual platform also allowed the audience to use the chat function to comment if they did not feel comfortable speaking up. This benefit of Zoom is not as easy to achieve in person. Holding these sessions virtually also allows us to include physicians from other locations, giving students exposure to physicians outside their geographical area.
As the moderator and host of these sessions, I introduced each speaker. Stories have told of saving patients' lives and of special bonds they have built with families. All specific incidences and experiences that the physicians had been through that had a positive impact on not only their careers, but their lives. After each story, we reserved time for questions and answers. Students and other physicians alike asked for more details, and sometimes even related stories of their own. My hope is that hearing these accounts will encourage the medical students to remember they have chosen a wonderful and honorable path. But I also feel this exercise could be impactful for the storytellers themselves. Emotions that can be easily buried as a physician emerged from the speakers and listeners. After three sessions so far, I have had multiple physician story-tellers relay to me that the process of choosing and then telling the story itself was an emotional, positive, and impactful experience.
I hope to continue these sessions for years to come to remind the students, our colleagues, and ourselves of the joy that being a physician can bring.
How do you encourage positivity in medical students and physician colleagues? Comment below and join the conversation!
Did you know that the Harvard Macy Institute Community Blog has had more than 300 posts? Previous blog posts have explored topics including reimagining the visiting professorship during a pandemic, the case for academic half days, and a peaceful approach to virtual teaching.
Carrie C Kelly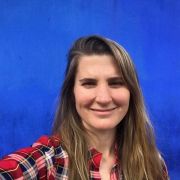 Carrie Kelly, MD, FAAP (Educators' 21) is a medical educator and pediatrician. She is currently Assistant Professor at the Augusta University/University of Georgia Medical Partnership in Athens, Georgia. Carrie's areas of professional interest include professional identity formation, integrating social media into education, and art in medical education. Carrie can be followed on Twitter or contacted via email.