Editor's note: This series of 5 posts were written by Atipong Pathanasethpong, MD, MSc during the Harvard Macy Program for Educators in Health Professions 2016 May session. A member of the Faculty of Medicine at Khon Kaen University, Thailand and a student in the Harvard Medical School Masters of Science in Medical Education program, Dr. Pathanesethpong began blogging daily as a way to reflect on his experience in the course. You can read his reflections on the January session here.
The process of writing is itself a learning opportunity - a special time to reorganize our ideas about the world and a chance to discover inner wisdoms that we might not be aware we already have.
Different types of information come to us at different times, in many forms, and in varying levels of maturity. Sometimes it is hard for us to weed out great ideas from the rest. Writing provides us with a unique state of mind in which we are able to distill our thoughts and organize them.
Day 12 – Rekindling the connection (previously May day 1)
Day 13 – Dilemma of the second day, part two (previously May day 2)
Day 14 – The facilitator's nudge (previously May day 3)
Day 15 – The power of a photo (previously May day 4)
Day 16 – Why the last day is the best (previously May day 5)
Day 12 – Rekindling the connection (previously May day 1)

I was very excited when I came to the Harvard Macy Program for Educators in the Health Professions in January 2015, I really was. There were so many things to look forward to - the interesting topics, the breakout groups, microteaching, and many more.
Certainly, the course itself did not disappoint as I learned a great deal from it. But in hindsight, that excitement was no match to the one I had coming to the May session in 2015. And it was not because the topics got stale or the microteaching session got easier - it was because I looked forward to meeting my fellow Macy scholars again.
I have no intention of shortchanging the quality of the course, but while the quality of the course stayed sky-high throughout, the value of comradery had shot beyond that and went all the way into stratosphere. Personally, I'd say that human connection was the most valuable aspect of the course. But why was that?
About 20 years ago I had a chance to read the beautifully written and though provoking "The Little Prince" by Antoine de Saint-Exupery. And despite the two decades of time between now and then, I still vividly remember this unbelievably insightful and inspirational quote from the fox who, in the story, had just met the Little Prince:
"For me you are only a little boy just like a hundred thousand other little boys. And I have no need for you. And you have no need for me, either. For you I'm only a fox like a hundred thousand other foxes. But if you tame me we'll need each other. You'll be the only boy in the world for me and I'll be the only fox in the world for you."
In the same vain, before we had a chance to meet each other we would have been just some random faces in the crowd of 7 billion, with no importance to each other whatsoever. But after the bonding experience that was the January session, we are no longer strangers, but rather fellow Harvard Macy comrades - a tie that transcends both space (geography) and time (Macy class).
In short: it's great to see you all again. *Hugs*
Day 13 – Dilemma of the second day, part two (previously May day 2)

Here we go again - "Dilemma of the Second Day"
For the uninitiated, Dilemma of the Second Day is the decision you all faced this morning when you came into the Rotunda: where do I sit? It can be surprising how such simple decision begets so many questions. Do I sit with those I sat with yesterday or with new people? Do I strengthen ongoing relationships or foster new ones? And if I moved to sit somewhere else, how would the people I sat with yesterday feel?
I still think it is not wrong to choose either way, though there is one caveat that didn't exist in January: our time together is now numbered. Before, it used to be that we could first choose one option, and we would still have some opportunities to choose the other option afterward. But right now? Not so much.
The way I approached this situation last year was to be very purposeful in what I did. In the end I chose to invest my time with those I was already acquainted with. Though it was a pity I did not get to meet more of the awesome Macyfolks, I never regret the decision - those relationships have stayed strong and meaningful over the year.
As appealing as the prospect of getting to choose both options can be, I would like to urge you to really think about what you are looking for. Is the most important thing to know more people, or is it to make sure that the existing relationships stay strong?
Day 14 – The facilitator's nudge (previously May day 3)

This morning I had a pleasure of participating in a journal club meeting. The session reminded me of my first year as clinical instructor when I had to supervise a journal club meeting for medical students, but not because the two experiences are similar - they couldn't have been more different. It was very difficult to get the students to talk, on the other hand it was very difficult for the Macyfolks to stop talking!
And I don't mean it in a bad way, the discussion was sparkling and engaging. When brilliant minds are put together, they are bound to bounce great ideas off of each other ad infinitum- and that is a very good thing.
Not so much for the faculty in the group though.
As a faculty I was tasked with making sure that the discussion was both lively and encompassing. The problem was, those two goals were pulling in two opposite directions. This is because lively discussions are bound to develop far beyond any kinds of initial plan, and most attempts to rein it in will likely kill it.
I am sure everyone of us have had a similar experience in our professional lives. I would like to discuss a little bit about my general approach here. I don't think it is foolproof by any means, but it has worked well for me so far.
Two words: nudge early.
By nudge I mean trying to steer the conversation without making a sudden change, for example by asking a question that is related to the current state of discussion and at the same time pulls it toward the target objective or concept. This has to be done gently so as to not kill the discussion, and you are your own master when it comes of judging what is and isn't gentle.
And doing this early is very important because a nudge is gentle, and thus may not move the discussion all that much. That is why you need to start early and put may have to put in a few nudges before the group adjusts course in the direction that you want.
A couple of common sentences that I use are "That point is very interesting. I wonder if there is a way to link it with [objective/concept]" and "I wonder if we can incorporate [objective/concept] into the things that we are talking about here." On the other hand, saying something along the lines of "That is good. But let us stop that and get back to this" is a huge no-no.
It is not 100% guaranteed to work, but it is still a a very useful tool to have in your arsenal. I strongly suggest you give it a try.
What are your techniques in handling a similar situation?
Day 15 – The power of a photo (previously May day 4)

It is said that experiences bring us more happiness than possessions. One of the main arguments is that we can relive an experience over and over, and also at any time we want to. On the other hand, possessions tend to provide an initial wow that seems amazing at first, but only get stale over time as we get used to them. Possessions can also be lost or discarded, but barring some rare, unfortunate events our memories will stay with us forever.
Think about your last car (not the one you are using) and your last vacation. I'm sure the car cost you more than the vacation did, but at present you can get much more happiness from the vacation, whether from reliving it in your own time or retelling it to friends and family.
And this is why pictures and videos are so valuable. They help us get back to those experiences, they are capable of triggering a stream of memories in a way that not many other things can.
Every time I take a look at the group photo from Macy 2015, it brings back the memories that I had from last year. Looking at those in the picture reminds me of the friendships that I have had with every one of them. Bitter or sweet, they are all touching and valuable in retrospect.
That is why I would like to encourage you to capture this moment that you are together - particularly during group photo later this evening. Be excited! Be enthusiastic! Let all of us beam with so much joy it oozes out of the photo!
I know at present this may not seem like a big thing. You might think, it's just another picture, right?
For now, yes, it's just another picture. But believe me, one year down the road, not many things will walk us down the memory lane better than group photo. Let's make sure it come out well.
Day 16 – Why the last day is the best (previously May day 5)

So we are finally here - the last day of Macy Educators 2016. Today is the day that we will have to bid farewell to each other. Over the years I have been through many similar situations in various conferences and a lot of people have told me that last day is the worst and saddest thing.
I don't quite agree. I think last day is the best.
The last day is the day that we are most honest to each other, it is the day that people truly speak their minds. About two years ago I had to leave home for several months and on the day of the departure my wife and I exchanged some of the most beautiful things we had said to each other. It was only possible for us to speak that way because we wouldn't get to see each other face to face again for a long time. Seriously, think back to some of the things that you have said to your Macy peers today or last night - you wouldn't have said them if we weren't near our farewell.
Parting is also a necessary beginning of a journey for a better reunion. After an extended period of staying together and continuously tapping into each other's minds, it is not uncommon for conversations to become inbred and for ideas for run out - having some time to restock our knowledge is not a bad thing. Our time away from each other means that rediscovering each other and picking each other's brains will be much more fun the next time we meet.
So exchange some sweet words and say your goodbyes, but don't be sad. The stronger our bonds, the better things get when we meet again.
Atipong Pathanasethpong, MD, MS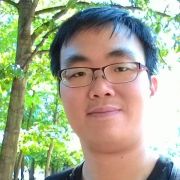 Atipong Pathanasethpong, MD MMSc (MedEd) (Educators '15, Leaders '15) is a graduate of the MMSc in Medical Education Program at Harvard Medical School. Atipong works as an anesthesiologist and medical educator at Faculty of Medicine, Khon Kaen University, Thailand. He is currently active in instructional design and in disseminating cognitive science concepts to his trainees and colleagues. You can reach Atipong via Twitter at @AtipongPath.