So we are finally here - the last day of Macy Educators 2016. Today is the day that we will have to bid farewell to each other. Over the years I have been through many similar situations in various conferences and a lot of people have told me that last day is the worst and saddest thing.
I don't quite agree. I think last day is the best.
The last day is the day that we are most honest to each other, it is the day that people truly speak their minds. About two years ago I had to leave home for several months and on the day of the departure my wife and I exchanged some of the most beautiful things we had said to each other. It was only possible for us to speak that way because we wouldn't get to see each other face to face again for a long time. Seriously, think back to some of the things that you have said to your Macy peers today or last night - you wouldn't have said them if we weren't near our farewell.
Parting is also a necessary beginning of a journey for a better reunion. After an extended period of staying together and continuously tapping into each other's minds, it is not uncommon for conversations to become inbred and for ideas for run out - having some time to restock our knowledge is not a bad thing. Our time away from each other means that rediscovering each other and picking each other's brains will be much more fun the next time we meet.
So exchange some sweet words and say your goodbyes, but don't be sad. The stronger our bonds, the better things get when we meet again.
Atipong Pathanasethpong, MD, MS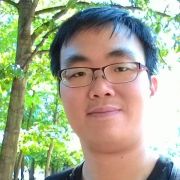 Atipong Pathanasethpong, MD MMSc (MedEd) (Educators '15, Leaders '15) is a graduate of the MMSc in Medical Education Program at Harvard Medical School. Atipong works as an anesthesiologist and medical educator at Faculty of Medicine, Khon Kaen University, Thailand. He is currently active in instructional design and in disseminating cognitive science concepts to his trainees and colleagues. You can reach Atipong via Twitter at @AtipongPath.