It is said that experiences bring us more happiness than possessions. One of the main arguments is that we can relive an experience over and over, and also at any time we want to.
On the other hand, possessions tend to provide an initial wow that seems amazing at first, but only get stale over time as we get used to them. Possessions can also be lost or discarded, but barring some rare, unfortunate events our memories will stay with us forever.
Think about your last car (not the one you are using) and your last vacation. I'm sure the car cost you more than the vacation did, but at present you can get much more happiness from the vacation, whether from reliving it in your own time or retelling it to friends and family.
And this is why pictures and videos are so valuable. They help us get back to those experiences, they are capable of triggering a stream of memories in a way that not many other things can.
Every time I take a look at the group photo from Macy 2015, it brings back the memories that I had from last year. Looking at those in the picture reminds me of the friendships that I have had with every one of them. Bitter or sweet, they are all touching and valuable in retrospect.
That is why I would like to encourage you to capture this moment that you are together - particularly during group photo later this evening. Be excited! Be enthusiastic! Let all of us beam with so much joy it oozes out of the photo!
I know at present this may not seem like a big thing. You might think, it's just another picture, right?
For now, yes, it's just another picture. But believe me, one year down the road, not many things will walk us down the memory lane better than group photo. Let's make sure it come out well.
Atipong Pathanasethpong, MD, MS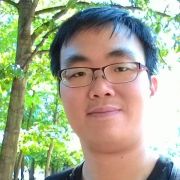 Atipong Pathanasethpong, MD MMSc (MedEd) (Educators '15, Leaders '15) is a graduate of the MMSc in Medical Education Program at Harvard Medical School. Atipong works as an anesthesiologist and medical educator at Faculty of Medicine, Khon Kaen University, Thailand. He is currently active in instructional design and in disseminating cognitive science concepts to his trainees and colleagues. You can reach Atipong via Twitter at @AtipongPath.