Many health care systems are faced with increased demands for safe and effective health care delivery as well as easier access to affordable health care services. These developments have resulted in the need for reform to the socioeconomic, political and medical educational agendas of several countries around the world. Central to these agendas is the need for leader and leadership development in medical training programs and integrating leadership education into the curricula of these diverse programs. Over time, educational frameworks have emerged in different countries to address this need for physician leadership education and many of them describe leadership using concepts like professionalism, communication, collaboration, advocacy and scholarship. Still, the process of reform and the implementation of leadership education proves to be difficult to achieve in the formal training programs of physicians. In this blog post, we introduce readers to sanokondu which is an international collaboration aimed at developing leaders within medicine globally.
History of sanokondu
In 2014, the 1st edition of the Toronto International Summit on Leadership Education for Physicians (TISLEP) was organized. The objective was to explore what is needed to develop a physician leadership curriculum that embraces the voices of patient representatives, learners, medical educators and healthcare leaders from different jurisdictions. Two years later , the contributors to TISLEP created sanokondu and their aim was to expand the work and associated dialogue to a wider, global medical community(5). That aim involved developing a generic competency-based leadership curriculum, that is aligned with the LEADS framework and which could easily be adapted to serve different local or regional contexts. sanokondu uses an open platform to welcome the collaboration and contribution of leaders, stakeholders and medical educators worldwide. Ultimately, the hope is that sanokondu can serve as a repository for open access leadership development materials.
Value of sanokondu to the educational leadership community
sanokondu embodies the achievements of a multinational collaboration of healthcare stakeholders invested in leadership education. The interactions culminating from this platform have resulted in new insights, innovative ideas and best practices on healthcare leadership education. A major flagship of sanokondu is its annual TISLEP meetings, which brings various healthcare leaders, educators, learners and patients together. The meetings provide opportunities for dialogue and knowledge exchange on leadership education. The work of sanokondu has resulted in an open access knowledge bank for healthcare leadership education, which in addition to the individual expertise of its members, is readily available for consultation. sanokondu continues to contribute to scholarship in healthcare leadership through periodic research, education and dissemination in the scholarly literature.
sanokondu and international collaborations
sanokondu's major strategy is to establish partnerships with other educational organizations involved in clinical leadership and health systems improvement. Examples of such collaborations over the past years have included an invitations to a Symposium on Medical Leadership in postgraduate medical education in Utrecht, Netherlands, Royal Australian College of Medical Administrators' Winter Forum, World Federation of Medical Managers meeting in Melbourne, Australia and more recently, a partnership with NASKHO (Netherlands-Caribbean Foundation for Clinical Higher Education) to organize a joint conference on medical leadership in May 2018 in Curaçao.
sanokondu and You
There is great potential for Harvard Macy scholars to partner with sanokondu in order to further leadership development across their global networks. Our hope is that many Harvard Macy scholars will consider developing content for the website. This partnership allows for global collaborations and provides an opportunity to demonstrate how a curriculum can be crowd-sourced. Additionally, sanokondu welcomes your participation at its annual TISLEP meetings where Harvard Macy alumni interested in leadership development can present their work as well as meet peers with similar interests. Are you interested in being part of this initiative? Contact us through sanokondu.com@gmail.com or via Twitter.
References
Chan M-K, Meschino DdC, Dath D, Busari J, Bohnen JD, Samson LM, et al. Collaborating internationally on physician leadership development: why now? Leadership in Health Services. 2016;29(3).
Frank JE, Snell L, Shernino J. CanMEDS 2015 Physician Competency Framework. Royal College of Physicians and Surgeons of Canada; 2015.


Sadowski B, Cantrell S, Barelski A, O'Malley PG, Hartzell JD. Leadership Training in Graduate Medical Education: A Systematic Review. J Grad Med Educ. 2018 Apr;10(2):134-148.
Matlow A, Chan M-K, Bohnen JD, Blumenthal DM, Sánchez-Mendiola M, Meschino DdC, et al. Collaborating internationally on physician leadership education: first steps. Leadership in Health Services. 2016;29(3).
Busari J, Chan MK, Dath D, Matlow A, Meschino DC. Sanokondu. Leadersh Health Serv (Bradf Engl). 2018;31(2):254-64.
Disclaimers: "The views expressed in this blog are those of the author and do not reflect the official policy of the Department of Army/Navy/Air Force, Department of Defense, or U.S. Government."
Did you know that the Harvard Macy Institute Community Blog has had more than 165 posts? Previous blog posts have explored topics including leadership in health professions education, digital storytelling, and supporting students and faculty through the application of learning sciences.
Author Bios: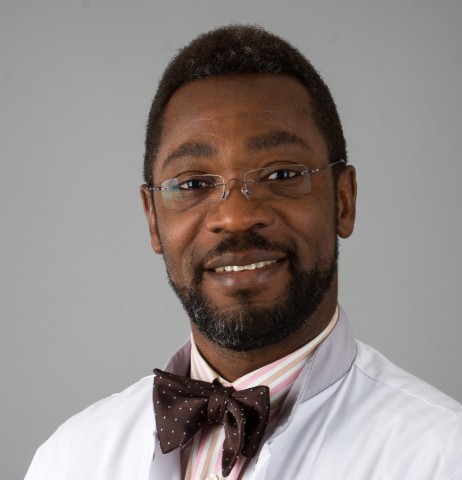 Jamiu O. Busari, MD, MHPE, PhD (Leaders '12) is an Associate Professor of Medical Education at Maastricht University, and Head of Department and former Pediatrics Program Director at Zuyderland Medical Center, Netherlands. He is an executive member of the Netherlands Association for Medical Education (NVMO) and a member of the International Collaboration on Competency Based Medical Education (ICBME). Academic interests include management and leadership development in residency education, faculty and curriculum development in medical education. You can follow him on Twitter or LinkedIn, or contact him via email at contacted via email at Jamiu.busari@maastrichtuniversity.nl.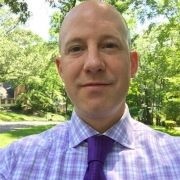 Joshua Hartzell, MD, MS-HPEd, FACP, FIDSA (Educators '15, Leaders '15, Assessment '16) is United States Army Lieutenant Colonel and currently serves as the Internal Medicine Program Director at Walter Reed National Military Medical Center and is a Professor of Medicine at the Uniformed Services University – "America's Medical School." He is dedicated to developing others' careers and creating leaders to solve problems related to health care delivery and education. You can follow him on Twitter or contacted via email at Joshua.d.hartzell.mil@mail.mil.
HMI Guest