As we usher in our season of Thanksgiving and prepare for the upcoming holidays in New England we give special thanks to our global community of healthcare providers and educators who have overcome extraordinary challenges while implementing innovations to care for societies worldwide and to educate the next generation of professionals in healthcare during the pandemic.
We owe you all a very special debt of gratitude.

Please enjoy the much deserved time with your families.
From the HMI team
Elizabeth Armstrong, PhD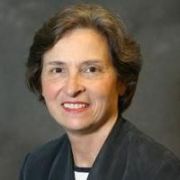 Dr. Armstrong has held positions at Harvard Medical School since 1984, including Director of Curriculum 1988 - 1992 and Director of Medical Education 1992 – 2001. She played a leadership role in designing, implementing and expanding Harvard's New Pathway curriculum.  In 1994 with funding from the Josiah Macy Jr. Foundation, she created and continues to direct the Harvard Macy Institute.