After several years of hard work, you have finally secured a coveted academic position and protected time, the benchmarks that formally recognize your role as a health professions educator. However, these hard-won steps also come with new expectations, and increased scholarly output is a common one. What to do, especially if your research experience has been limited to date?
I would like to posit one solution: consider writing a systematic review on one of the topics that brought you to the doorstep of health professions education.
Writing a systematic review offers many unique opportunities to grow as a researcher:
Become an expert: You will develop a depth and breadth of expertise on a specific topic. As a newly minted subject matter expert, you can then draw upon the findings of the systematic review to plan future studies.
Choose the road well-traveled: It's easy to get started. A comprehensive guide to a systematic review - the Preferred Reporting Items for Systematic Reviews and Meta-Analyses (PRISMA) guidelines - is only a few clicks away. The more ambitious can avail themselves of the wealth of experience of the Cochrane group and consider a Cochrane systematic review.
Gain insight: You will learn about many of the key elements of the research process. You will formulate search strategies, assess the quality of methodologies, weigh biases, evaluate outcomes, and then compare your findings across many published studies and tuck them into a tightly argued paper. In the end, you will be a more humble but also more confident researcher.
Set your own pace: A systematic review can be broken down into a series of steps that can be readily attached to a timeline that fits your schedule. You control your destiny - you are not waiting for IRB approval, subject recruitment or potential respondents to complete a survey.
Share the wealth: The stepwise nature of the systematic review is perfectly suited to involve learners from students to post-graduate trainees. You can tailor their roles based on their areas of expertise (e.g., statistics for a meta-analysis) and available time. This team-based approach moves your review forward and allows you to hone your mentorship skills.
Evolving as a health professions educator requires meeting new expectations and challenges. Crafting a systematic review can help put your concerns over scholarly output in the rear-view mirror.
Did you know that the Harvard Macy Institute Community Blog has had more than 325 posts? Previous blog posts have explored topics including embracing a scholarly approach, better academic writing, and connecting scholarship to practice.
Disclaimer: The views expressed here are those of the author and do not necessarily reflect the position or policy of the US Department of Veterans Affairs or the US government.
Paul B Greenberg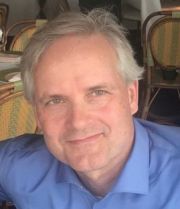 Paul B. Greenberg, MD, MPH (Educators '19) is an ophthalmologist and health professions educator and administrator. He is the Deputy Chief of the Office of Academic Affiliations, US Department of Veterans Affairs, and a Professor of Surgery (Ophthalmology) at Brown University. One of his academic interests is exploring effective ways to introduce trainees and junior faculty to research. Paul can be reached at paul_greenberg@brown.edu.