Arriving on the US west coast in January of 2020, the SARS-CoV2 pandemic impacted all aspects of life, including medical practice and education. Medical trainees were among the first to assume roles of direct and consultative care providers for patients suffering from SARS-CoV2. At the same time, structured in-person didactics - a cornerstone of medical education and trainee development - were placed on hold. Standard educational models struggled to overcome the challenges imposed by Center for Disease Control and Prevention's recommendations on social distancing. This was compounded by frequently changing provider schedules due to continually evolving patient, hospital, and community needs. This new environment fostered feelings of isolation and fear of the unknown among trainees who were on the frontlines of the battle against COVID-19. In this setting, a clear need arose for a novel shared medical education platform capable of rapidly disseminating SARS-CoV2 content rooted in cross-disciplinary medical expertise.
To meet these shared educational needs, clinical fellows and faculty from 13 United States Hematology/Oncology training institutions came together to form the Hematology Oncology Collaborative Videoconferencing (Heme/Onc COVID) Learning Initiative. The vision was to create a novel online educational platform to facilitate remote collaborations, foster leadership and presentation skills among trainees, and produce high-quality, live educational content on emerging SARS-CoV2 and cancer care best practices. In just six weeks, the initiative recruited 11 trainees and 26 faculty encompassing 17 institutions and 7 medical specialties to collaborate and generate a five-part weekly series of 1-hour-long cross-disciplinary Zoom™ videoconferences on various topics pertaining to SARS-CoV2, achieving an average attendance of 100 providers. More information about how the Heme/Onc COVID Learning Initiative was formed, organized, and implemented is available here.
From its inception, the Heme/Onc COVID Learning Initiative was unique among medical education initiatives in that it was founded, led, and driven by trainees. Despite 0 of 17 leadership trainees reporting prior multi-institutional collaboration experience and rating their comfort organizing or leading a multi-institutional collaboration at a median 34 of 100 [Interquartile Range 26 – 39], much of the project's success hinged on its trainee leaders, including several first-year clinical fellows. Already accustomed to online tools, trainees were uniquely poised to move such an endeavor forward. Though few trainees cited formalized online instrument training, their grasp and ability to communicate the inherent capabilities and limitations of these tools was identified as a major theme from a post pilot focus group of faculty leadership members. Trainees' technical aptitude for identifying, harnessing, and integrating tools such as Zoom™, Box™, REDCap™, and Poll Everywhere™ were essential to the successful organization and dissemination of the platform.
As front-line providers, trainees were also particularly suited to understanding the immediate SARS-CoV2 patient care needs and gaps in knowledge. This experience allowed them to expeditiously craft a curriculum prioritizing the most applicable bedside information during the early pandemic, despite having little to no experience in virtual learning or adult learning theory best practices. The initiative also provided opportunities for trainees from community programs, often overlooked in high level academic endeavors, to gain a national platform for networking and speaking. Through this initiative, trainees from community-based programs provided some of the earliest efforts showcasing the best experiential and early data from areas hit hardest by the pandemic. The benefits realized from this diversity of trainee representation – not just in leadership but in access to shared learning – provide important lessons on the need to promote more inclusivity in future medical collaborations, educational or otherwise.
Lastly, as life-long learners suddenly appreciating a void in their regular medical training, trainee leaders also bonded over a common purpose by sharing their educational talents and experiences. Most trainees entered the initiative citing a "desire to maintain a sense of connectedness" or "to learn from each other" as their primary motivations for involvement. The ability for shared learning and medical education to fulfill these essential social and human needs were made evident through this initiative and should be considered in the development of future continuing medical education initiatives.
At its heart, the Heme/Onc COVID Learning Initiative demonstrated that in a time of crisis, trainees - regardless of their program type or experience - can step up to become effective leaders in collaborative learning while growing personally and professionally. Preliminary analysis of program data suggests that across all five conferences, attendees consistently acquired new knowledge and improved their comfort with topics after viewing trainee presentations, and at the conclusion of the pilot, trainees reported greater confidence in their collaboration and leadership skills. Just a few examples of the unique skills acquired by trainee leaders include drafting an educational curriculum, assessing attendee knowledge acquisition, processing mixed methods educational data, moderating roundtable discussions, setting multi-institutional programming agendas, creating mentor/mentee expectations guidelines, and facilitating online meetings.
Going forward, we hope trainees will continue to be recognized as a source of leadership in medical education programming. While many aspects of traditional fellowship curricula should return, the Heme/Onc COVID Learning Initiative revealed a clear need for greater integration of trainees as leaders of multi-institutional collaborative learning models. Given the success of this pilot and the enthusiasm among participating trainees for continued collaborative virtual learning and leadership development, the Heme/Onc COVID Learning Initiative is evolving into Fellows ACHIEVE: Alliance for Collaborative Hematology Oncology Inter-Institutional Education through VidEoconferencing, where it will seek to incorporate more virtual and adult learning best practices theory while shifting focus towards maintaining hematology oncology standard of care best practices in the SARS-CoV2 era. Fellows ACHIEVE can be followed on Twitter.
Did you know that the Harvard Macy Institute Community Blog has had more than 225 posts? Previous blog posts have explored topics including making positive feedback truly positive, empowering residents to teach, and bedside teaching.
Author BIOS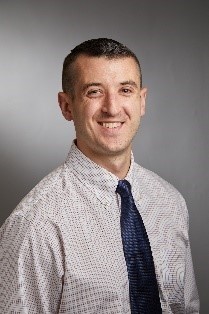 Michael J. Grant, MD is a 2nd Year Medical Oncology-Hematology clinical fellow at Yale School of Medicine/ Yale New Haven Hospital. Michael's areas of professional interest include thoracic oncology, clinical investigation, and medical education. Michael can be contacted via This email address is being protected from spambots. You need JavaScript enabled to view it..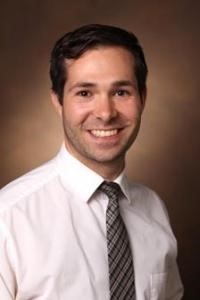 Richard L. Martin III, MD, MPH is an Assistant Professor of Medicine in Hematology-Oncology, Co-Director of Oncology Clinical Trials, and Medical Director of the Sickle Cell Disease Program at Meharry Medical College. Richard's areas of professional interest include cancer health equity and access to clinical trials. Richard can be followed on Twitter or contacted via This email address is being protected from spambots. You need JavaScript enabled to view it..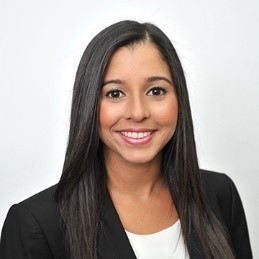 Coral Olazagasti MD is a 3rd-year Hematology-Oncology clinical fellow at Zucker School of Medicine at Hofstra/Northwell Health. Coral's areas of professional interest include thoracic oncology, lung cancer screening, and disparities in gender and racial/ethnic minorities in cancer care. Coral can be contacted via This email address is being protected from spambots. You need JavaScript enabled to view it..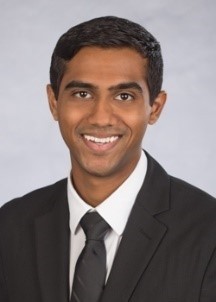 Nikesh N. Shah, M.D., is a 2nd year Hematology-Oncology clinical fellow at Moffitt Cancer Center and the University of South Florida. Nikesh's areas of professional interest include lymphomas, clinical investigation, the use of technology in medicine, and medical education. Nikesh can be contacted via This email address is being protected from spambots. You need JavaScript enabled to view it..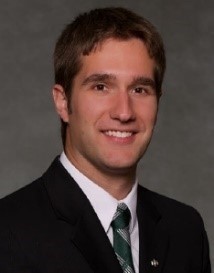 Leo E. Reap III, DO is a Hematology-Oncology chief fellow at Ascension Providence Hospital. Leo's areas of professional interest include hemophagocytic lymphohistiocytosis, numerous aspects of benign and malignant hematology, and medical education. Leo can be contacted via This email address is being protected from spambots. You need JavaScript enabled to view it..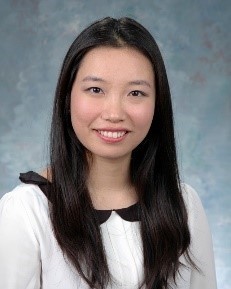 Shuai Qin, MD is a 2nd year Hematology-Medical Oncology clinical fellow at Loyola University Medical Center and Hines VA Medical Center. Shuai's areas of professional interest include benign hematology, general oncology, medical trainee wellness and medical education. Shuai can be contacted via This email address is being protected from spambots. You need JavaScript enabled to view it..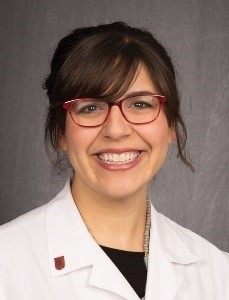 Elizabeth Henry, MD is a Genitourinary medical oncologist and Hematology-Oncology training program director at Loyola University and Hines VA Medical Center. Elizabeth's areas of professional interest include medical education, social media, and strategies to support residents and fellows through difficult clinical events in hematology/oncology. Elizabeth can be followed on Twitter or contacted via This email address is being protected from spambots. You need JavaScript enabled to view it..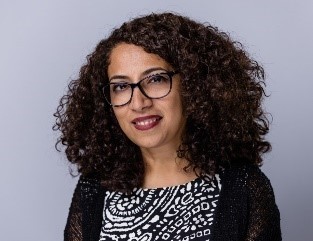 Nagashree Seetharamu, MD is a medical oncologist at Northwell Health Cancer Institute, Associate Professor in the Department of Medicine at Donald and Barbara Zucker School of Medicine at Hofstra/Northwell, and Assistant Program Director for the Hematology/Oncology fellowship program at Northwell Health. Nagashree's areas of professional interest include thoracic and head/neck malignancies. Nagashree can be contacted via This email address is being protected from spambots. You need JavaScript enabled to view it..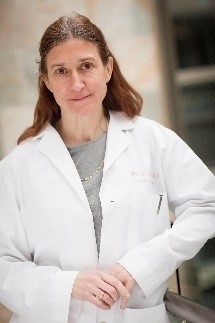 Frances Collichio, MD is a Professor of Medicine in the Division of Oncology at the University of North Carolina, Chapel Hill. Frances is the Associate Program Director of the Hematology Oncology Fellowship Program. Frances's areas of professional interest include fellowship education and clinical translational research in melanoma. Frances can be contacted via email.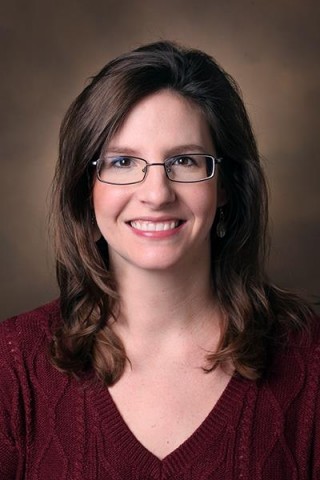 Jennifer R. Green, MD is an Assistant Professor of Medicine Vanderbilt University Medical Center. Jennifer's areas of professional interest include hemostasis/thrombosis, nonmalignant hematology, and medical education. Jennifer can be contacted via This email address is being protected from spambots. You need JavaScript enabled to view it..