Over the past several months, we have seen how innovation in health science education (HSE) plays a critical role in health and science discovery as our community continues to address challenges presented by the COVID-19 pandemic. During this time, many of our colleagues have demonstrated the courage to take risks, experiment, fail, and try again—often resulting in an improvement on their original ideas. HSE innovation moves us beyond the common, incremental changes and quality improvement initiatives commonly seen within our organizations. To continue advancing health and science through education innovation, it is important to define a framework that helps us better understand what HSE innovation means.
Here were offer a HSE innovation framework that builds on three key principles of innovation— translation, scalability, and impact. These guiding questions help educators define HSE innovation:
What will be translated from an education or simulated setting to improve health or science outcomes?
Innovation in HSE should aspire to translate findings into tangible health outcomes. McGaghie presents contributions of medical education interventions in terms of T1, T2, and T3 outcomes. This involves (T1) improving knowledge, skills, and other attributes, (T2) transferring them into applied, real-world settings to advance patient care or science practices, and (T3) improving health or science outcomes.
Where can the education innovation be scaled?

The World Health Organization defines scaling in terms of "efforts to increase the impact of innovations…so as to benefit more people and foster policy and programme development." Most often, education innovations are first implemented locally—at the division or department level or within a single specialty. To implement novel ideas and practices for broader impact, education innovations must be scaled at a single, multiple, or national-wide level and across the health sciences disciplines.
How will the education innovation impact health or science outcomes?
Indeed, not all education innovations will have the same impact. The degree of impact can be understood in terms of three levels. Some education innovations will adjust a process or system (make something easier or more effective), others will modify an existing practice (significantly alter the performance or quality of something), and some will completely transform science, health, and/or healthcare delivery (create something new).
Developing a shared understanding of HSE innovation is just the first step toward implementing education innovation. The next steps involve changing our education culture to embrace bold, new ideas that challenge established paradigms within our community. To cultivate a culture of education innovation, we recommend the following: prioritize and support innovative ideas by providing protected time, training and development, and financial, personnel, technological resources; recognize failed attempts as learning opportunities; promote discovery and iteration as tools for successful implementation; encourage innovators to collaborate with diverse stakeholders; and inspire intelligent risk-taking that pushes past the status quo.
What are you doing within your organization to cultivate a culture of education innovation?
Did you know that the Harvard Macy Institute Community Blog has had more than 220 posts? Previous blog posts have explored topics including promoting collaboration and teamwork, growth mindset and medical education, and developing leaders through an international collaboration.
Author BIO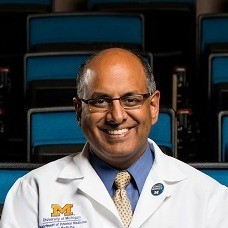 Rajesh Mangrulkar, MD (Leaders '13), is a medical educator and internal medicine physician. Rajesh currently holds a position as Professor of Medical Education, Associate Dean for Medical Student Education, Associate Professor of Internal Medicine and Learning Health Sciences, and Executive Director for Michigan Medicine Research. Innovation. Scholarship. Research (RISE). Raj's areas of professional interest include innovation in medical education, leadership and change management, and IT-mediated learning. Raj can be followed on Twitter or contacted via This email address is being protected from spambots. You need JavaScript enabled to view it..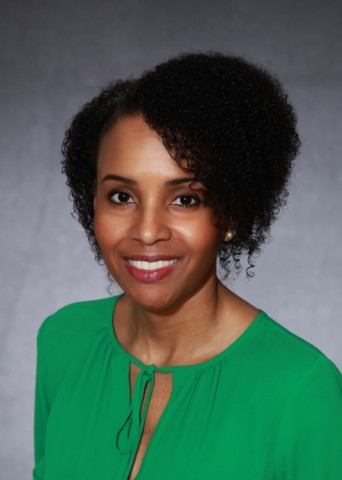 Paula Ross, PhD, MA (Leaders '19), is a medical educator. Paula currently holds a position as Administrative Director for Michigan Medicine Research. Innovation. Scholarship. Research (RISE). Paula's areas of professional interest include diversity in medicine, healthcare disparities, and veteran-centered care. Paula can be followed on Twitter or contacted via This email address is being protected from spambots. You need JavaScript enabled to view it..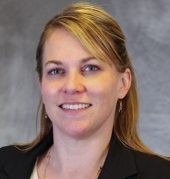 Nikki Bibler Zaidi, MEd, PhD is an evaluation and assessment specialist. Nikki currently holds a position as Evaluation and Assessment Director for Michigan Medicine Research. Innovation. Scholarship. Research (RISE). Nikki's areas of professional interest include quantitative research methods and innovative approaches to evaluation and assessment. Nikki can be followed on Twitter or contacted via This email address is being protected from spambots. You need JavaScript enabled to view it..