Interactive Video Blog Series: Technology Adoption in Healthcare Education with Neil Mehta, Brent Thoma and Julian Genkins


In this video series, Dr. Neil Mehta, Assistant Dean of Education Technology at the Cleveland Clinic Lerner College of Medicine interviews Julian Genkins, a medical student at Vanderbilt University School of Medicine and Dr. Brent Thoma of the University of Saskatchewan. First the three discuss online communities of practice and challenges for both students and faculty to adopting technology in healthcare education. Next, Julian and Brent share some exciting examples of creative technological tools. Finally, the conclude with predictions for the future of successful technology implementation in higher education. All three teach with us in our Healthcare Education 2.0 Course – come learn how you can meet your educational challenges with creative technology use .
Applications are now being accepted for our 2017 course, learn more and apply here: http://www.harvardmacy.org/index.php/hmi-courses/hce2-0
The Harvard Macy Institute and OPENPediatrics have collaborated together to produce a series of interview-style videos on current and relevant medical education topics. OPENPediatrics is an online community of clinicians sharing best practices from all resource settings around the world through innovative collaboration and digital learning technologies. For more information about OPENPediatrics, please visit http://openpediatrics.org.


Todd B Fowler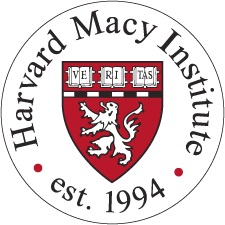 Todd B Fowler has not set their biography yet