Blog co-authors: Kristina Dzara and Beth Pegg Frates
As we enter 2018, the field of health professions education is embracing the notion that we must encourage wellbeing and resilience, and work to empower ourselves, our colleagues, and our learners to prioritize self-care.
A busy schedule with multiple time demands can make the goal of effective work-life integration seem elusive – if not impossible. But it is possible when you are equipped with effective tips and tools that guide you to practice routine exercise, restful sleep, stress resilience, and healthy eating. Certainly, there is no magic pill for a healthy lifestyle. In this post, we offer a few strategies you can implement today. Even small changes have the ability to impact your life in a big way.
---
1) Stress: Stress is "an innate survival response in which certain hormones are released, increasing blood flow to the brain or heart. The stress response leads to an energy surge, enabling a person to flee dangerous situations. Ongoing stress, however, can sap energy and damage health." Some stress is good for us, and in fact can help us get in a work zone. Yet, when the tensions run high at work, we can benefit from an "in the moment" stress reduction technique that works. Here is an easy suggestion:
Take a few deep breaths to help your mind and body relax. Here, diaphragmatic breathing is key —breathe in for a count of 5 making sure to allow your stomach to expand while breathing in—this enlists the help of your diaphragm. Then exhale for a count of 5. Repeat this 5 times and see how you feel. You can put one hand on your chest and one hand on your stomach while completing the diaphragmatic breathing exercises to ensure you are doing them correctly. Feel free to sit or lie down – whatever is most comfortable for you. This type of breathing can turn on your parasympathetic system which will offer some in-the-moment relaxation.
2) Sleep: Sleep is the unsung hero of healthy habits. It is one of the most important factors for a healthy body and a sharp mind. In addition, sleep is highly interconnected with other healthy habits. It is easy to skimp on sleep and we all do it from time to time. Some simple ways to increase the quality of your sleep include limiting caffeine after noon, going to bed and waking up at the same times daily, enabling the blue light filter setting on your phone 2 hours before bed, and adjusting your room temperature to 60 – 67 degrees fahrenheit. A brief 20 – 30 minute nap in the afternoon will not disrupt your normal evening sleep pattern. Overall, these tips will help you get the 7 – 8 hours of sleep recommended by the National Sleep Foundation.
3) Nutrition: We now know that food has medicinal properties with its phytonutrients, vitamins, minerals, and antioxidants in plants like vegetables, fruits, nuts, seeds and beans which help to prevent cancer and heart disease. Those consuming 7 or more servings of fruits and vegetables each day have the lowest risk of death from any cause. The Harvard Healthy Plate is an easy way to incorporate healthy eating into your busy day. Each meal should be half full of vegetables and some fruit, a quarter whole grains, and a quarter healthy proteins with an emphasis on plant proteins from beans, nuts, and seeds. Reduce processed meats and limit dairy refined sugars, red meat, and cheese. Your best bet is to always have 5+ servings of fruits and vegetables a day.
4) Exercise: There are myriad health benefits of exercise, including lowering blood pressure, lowering resting heart rate and increasing high density lipoprotein cholesterol - aka the "good' cholesterol. Exercise also makes us more sensitive to insulin and helps us better control blood glucose. Exercise helps with depression, anxiety, stress relief, sleep, and energy. To minimize your time sitting, you can utilize a stand-up or treadmill work station, use an exercise ball as a chair, or an under-the-desk stationary bicycle. If nothing else, stand up and move at least once an hour. The guidelines recommend accumulating 150 minutes of moderate intensity exercise each week [health.gov]. Walking is always a great option! Find something you enjoy. If you already have a baseline level of fitness, consider trying the Scientific 7 minute workout which incorporates interval and strength training.
Conclusion
If you are already practicing healthy habits, this is a good time to congratulate yourself! Taking care of yourself is not just 'exercise more and eat less.' Identify an area in which you are doing well, and an area in which you wish to improve. Consider committing to taking a first step by telling a colleague, friend, or family member about your plan and invite them to join you in your quest to improve your personal wellness. We invite you to share tips, tools, or commitment to change by leaving a comment below!
References
1. Harvard Medical School. Harvard Health Publishing. "Medical Dictionary of Health Terms: Q-Z". https://www.health.harvard.edu/medical-dictionary-of-health-terms/q-through-z#S-terms
2. Cleveland Clinic. "Diaphragmatic Breathing." https://my.clevelandclinic.org/health/articles/9445-diaphragmatic-breathing
3. The National Sleep Foundation. "National Sleep Foundation Recommends New Sleep Times." The National Sleep Foundation, Feb 2, 2015:
https://sleepfoundation.org/press-release/national-sleep-foundation-recommends-new-sleep-times
4. Sleep.org. "The Ideal Temperature for Sleep." https://sleep.org/articles/temperature-for-sleep/
5. Nutrition facts.org. https://nutritionfacts.org/
6. Oyebode, O, Gordon-Dseagu V, Walker A, and Mindell JS. "Fruit and vegetable consumption and all-cause, cancer and CVD mortality: analysis of Health Survey for England data." 2014. Journal of Epidemiology and Community Health 68:856-862. http://jech.bmj.com/content/68/9/856
7. "Healthy Eating Plate and Healthy Eating Pyramid." https://www.hsph.harvard.edu/nutritionsource/healthy-eating-plate/
Copyright © 2011, Harvard University. For more information about The Healthy Eating Plate, please see The Nutrition Source, Department of Nutrition, Harvard School of Public Health, www.thenutritionsource.org, and Harvard Health Publications, www.health.harvard.edu.
8. Health.gov. "Physical Activity Guidelines for Americans." https://health.gov/paguidelines/guidelines/
9. Wiseman, Ben. "The Scientific 7 Minute Workout." The New York Times, May 3, 2013:
https://well.blogs.nytimes.com/2013/05/09/the-scientific-7-minute-workout/
Author BIOS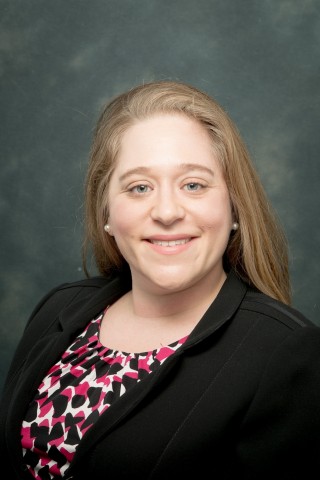 Kristina Dzara, PhD, MMSc is a Harvard Macy Scholar (Educators, Assessment '16; Healthcare 2.0 '17), Instructor of Pediatrics at Harvard Medical School, Research Staff at Massachusetts General Hospital, Curriculum Developer at HarvardX, and Social Media Strategist at the Harvard Macy Institute. She has a doctoral degree in Sociology from Southern Illinois University Carbondale and recently earned a master's degree in Medical Education from Harvard Medical School. For the past 8 years she has provided research, educational, and administrative support to faculty and learners in academic medicine. Her current projects focus on learner assessment, faculty development, curriculum development, education technology, and the use of social media in medical education. Kristina can be followed on Twitter (@KristinaDzara) or on LinkedIn.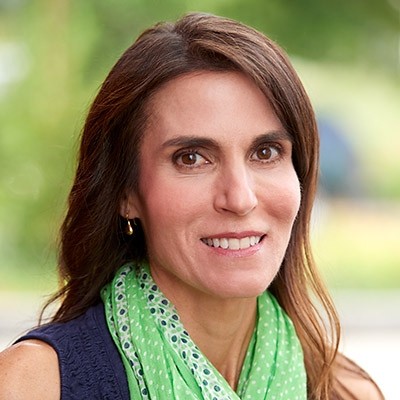 Beth Pegg Frates, MD is Assistant Professor of Physical Medicine and Rehabilitation at Harvard Medical School and Spaulding Rehabilitation Hospital. She is a graduate of Harvard College and Stanford University School of Medicine, and completed her residency and fellowship training at Massachusetts General Hospital. She is on the Board of Directors of the American College of Lifestyle Medicine. Beth can be followed on Twitter (@BethFratesMD) or on LinkedIn.
Todd B Fowler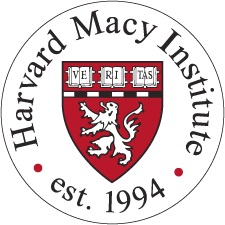 Todd B Fowler has not set their biography yet