The COVID-19 pandemic devastated communities across the globe, leaving socioeconomic and health disparities in its wake. Despite these hardships, we, as health professions educators, remained true to our mission of caring for sick, promoting science, and advocating for voiceless. Even though I cared for patients in a non-surge area, it was still a crazy time. In what seemed like a blink of an eye, things changed. Incident command centers quickly arose to deal with COVID-19. In what seemed like overnight, we shifted to virtual learning environments to maintain the educational mission to our learners. In one of the few times in modern history, attendings and learners were on the same level in terms of COVID-19. During this uncertain time, as a hospitalist, I also transition from bedside rounding with the entire team, to bedside rounding with only the intern or resident primarily responsible for the patient.
During the pre-vaccine era of the pandemic, as clinician educators, we maximized our educational resources, in addition to conserving our personal protective equipment (PPE). One of those innovations included taking full advantage of telemedicine. Having completed residency in 2008, I can still recall using the paper medical record during my inpatient rotations and an electronic medical record (EMR) in the outpatient setting. Joining the Cleveland VA medical center after residency, I quickly learned the benefits of maximizing the massive infrastructure of the VA's EMR in caring for patients. Our local VA acted quickly to make our medical center telemedicine compatible. While I had initial uncertainty about using telemedicine, I was a quick convert. In addition to conserving PPE and attempting to decrease exposure risks to healthcare providers, telemedicine had additional benefits. Virtual platforms could easily facilitate interdisciplinary rounds, which at a VA medical center addressing a patient's social conditions can be as equally important as treating their medical conditions. In both the inpatient and ambulatory settings, telemedicine allowed consultants opportunities to provide both synchronous and asynchronous recommendations for at risk populations. With the continued use of telemedicine during the pandemic, the need for telemedicine competency arose. Locally, we easily met that need with training modules. Our trainees during the COVID-19 pandemic, fortunately, will be proficient at this skill from the onset of their careers.
In the spirit of telemedicine and virtual learning during the COVID-19 pandemic, the use of social media expounded during the pandemic. While the use of #MedTwitter preceded the pandemic, it's availability during this time of social isolation assisted medical educators from across the globe to connect and educate each other. Podcasts were also another modality for on-demand medical education.
When comparing the height of the COVID-19 pandemic with how we are now, it is imperative that we, as a community of health professions educators, continue to make strides towards shaping what our post-vaccine era will be. For the past couple of years, we mastered the use of telemedicine. In the post-vaccine era, one small step to facilitate the return to our new sense of normalcy will be returning to bedside rounding, as safety allows.
While we may lack comfort or Osler's skills, established frameworks can assist. First, the attending reviews the cases prior to rounds to identify teaching points. Next, before entering the patient's room, team preparation is crucial: setting expectations, addressing team member concerns, determining workflow (e.g. "x"-minutes for presentation, patient education, and teaching) and defining roles (e.g. presenter, order entry, etc.). The third step involves inviting the patient to participate and, where applicable, other healthcare providers. Here, the attending makes his/her prepared teaching point(s) and actively engages both the patients and learners. We address our patient's emotions and understanding of the plan in real time, and we elicit questions from the patient, family and other team members. Fourthly, we debrief the team. We provide feedback and follow up the patient or learner questions. Finally, and most importantly, we repeat the above steps. It is through our iterative deliberate practices that we will have comfort with returning to the bedside. Rome was not built in a day.
Did you know that the Harvard Macy Institute Community Blog has had more than 320 posts? Previous blog posts have explored topics including for the love of medicine, the cognitive load of COVID-19 and reflections on being human.
Attila S Nemeth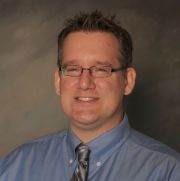 Attila Nemeth, MD, (Educators' 21) is a medical educator and Internal Medicine hospitalist. Attila is currently Associate Professor at the VA Northeast Ohio Healthcare System and Case Western Reserve University School of Medicine. Attila's areas of professional interest include faculty development, mentorship and medical education. Attila can be followed on
Twitter
or contacted via
email
.