Blog authors: Aida Darweish and Nouf (Nova) Al-Rumaihi
Attending Harvard Macy Institute courses brings a unique kind of excitement to those who attend, and this is a sentiment expressed by many faculty and scholars. As a scholar, the most striking part of Harvard Macy courses is creating a psychologically safe, positive learning environment. This optimizes learners' interactions and has a tremendous effect on immediate and later outcomes of the learning process. In a safe learning environment, all learners can share their experiences and express their opinions without embarrassment at any point. The other thing that is unique about HMI courses is creating a community of practice where we are connected forever, where we receive advice and share thoughts from long life colleagues and friends from all over the world. They are always ready to help and collaborate on medical education projects.
Last summer, we attended the Harvard Macy Institute Leading Innovations in Health Care and Education course in Boston. As a result, we were asked by Margaret Hay (Educators '10, Assessment '10, Leaders '11) to serve as course faculty for the "Leadership and Innovation in Healthcare" course at the Monash Institute for Health and Clinical Education (MIHCE, Monash University, Australia). This course is a unique collaboration between the MICHE and the Harvard Macy Institute (Boston, USA), and was held in the United Arab Emirates in November 2017. We were amazed to meet so many dedicated educators and innovators from around the world including Australia, New Zealand, Egypt, Saudi Arabia, the United States, and United Arab Emirates. Indeed, we were no longer scholars, but now valuable members of the core faculty team!
We met our extraordinary faculty colleagues the day before the course and expressed how honored we were to be here with them. We also mentioned our excitement regarding serving in this role. We had the opportunity to review scholar backgrounds and projects before the course, and needless to say they were impressive! Senior faculty members Tom Aretz, Des Gorman, and Don Campbell (Leaders '13) worked with us from the very beginning and assured us that we will be of great value to the course and will help our scholars achieve the maximum benefit if we trust the educational process. 'Trusting the process' meant offering scholars a chance to shine by encouraging them to share their questions, thoughts, ideas, and opinions freely without judgment. This type of psychologically safe learning environment encourages our learners to think outside the box while still holding true to their own ideas and perspectives. It was important to us as faculty that our learners knew that this course was for them, and our goal was to support them and help them grow as educators and leaders in their respective settings.
As is customary of Harvard Macy courses, new learning experiences were shared every day! We kept learning from our faculty's knowledge, their perspectives, interaction and discussion with the scholars. And of course, we learned from our scholars themselves because at Harvard Macy we are all educators – and learners! Their projects were huge and impressive, and they were determined to implement them. As learners, they interacted amazingly with each other and started developing joint goals and collaborations. Scholarly conversations and debates were free-flowing yet professional. We had 50 scholars from locations throughout the UAE, with different backgrounds and experiences. Each of them brought a different perspectiveto the course - some discussed quality, other were more comfortable talking about administration and management, leadership, clinical practice points, and some brought excellent points of view from business world regarding how business methodology helps healthcare sectors to move forward. This encouraged wonderful discussion throughout the course.
By the end of the course all those amazing scholars were able to adopt the idea of design thinking in their projects with a plan to be implemented within 3-6 months. Learners were striving to find balance between business and creativity, concept and execution, and control and empowerment. Most of our learners embraced the concept of design thinking by having the mindset that is human-centered, collaborative, and at the same time innovative and experimental. They demonstrated an excellent ability to gain the skills people need in alignment with what can be done. We experienced different models of design thinking with our learners such as the Rotman Business School thinking process of empathy, ideation, prototyping, and experimentation.
As faculty, we strove to "trust the process" throughout, and serve as guides by provoking discussions and sharing stories when our group needed motivation. At times it was difficult, especially during the innovation group sessions when the scholars asked for guidance and advice, as we felt that we could really help and they were expecting us to do so. However, sharing our thoughts would have shaped their thinking into something similar to ours and that would have affected the main goals of these sessions which is encouraging creativity and thinking outside the box! By the end of the course, all innovation groups were really creative innovators who exceeded our expectations and came up with disruptive innovations that might change the healthcare sectors in their region.
As faculty, we learned to facilitate by involving our learners and listening to them first. It is not the age, knowledge, or experience, but the desire to improve and learn, that makes the difference. It was our honor to be with these brilliant minds and we look forward to the next time we can support our scholars as well as continue our personal learning journey. As an early outcome from this course we created our small community of practice through WhatsApp group that includes 50 interested innovators and leaders from different medical and educational backgrounds. We still frequently share articles and ideas related to leadership and innovation through social media, particularly this WhatsApp group. Moreover, it helped a lot to find a common area of interest and share experiences among scholars while they visit different places around the world. It is always great when we hear and see their achievements and accomplishments related to their great ideas that they brought to the course and used design thinking to make these thoughts real life practice.
The next Monash Institute for Health and Clinical Education "Leadership and Innovation in Health" course will be held from February 25th– March 1st, 2019 in Melbourne, Australia. Learn with local and international thought leaders to identify challenges and develop strategies to lead and manage innovation and change in healthcare reform through individual project work, case studies, journal clubs and group discussions.


Author BIO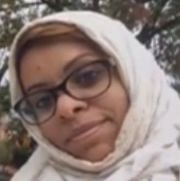 Aida Darweish, MD, MS-HPEd, (Assessment '17, Leaders '17, Educators '18) is a medical educator and Emergency Medicine physician at Ministry of National Guard Hospital in Jeddah, Saudi Arabia. She completed her simulation fellowship at the STRATUS Center for Medical Simulation at the Brigham and Women's Hospital and Harvard Medical School in Boston, USA. She also completed a Master of Science in Health Professions Education from the MGH Institute of Health Professions. She serves as simulation center supervisor at King Saud Bin Abdulaziz University, College of Medicine in Jeddah, Saudi Arabia. Her areas of professional interest include inter-professional team training, in situ simulation, quality improvement, and curriculum development. You can reach her on Twitter @AyooodaDr.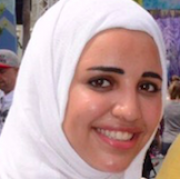 Nouf (Nova) Al-Rumaihi, MD, MS-HPEd, (Assessment '17, Leaders '17, HCE2.0 '17) is a medical educator and academic physician at King Saud University College of Medicine. She holds a MScs in project management, and is a certified PMP from Project Management Institute PMI. She also has completed a Master of Science in Health Professions Education from the MGH Institute of Health Professions. Her areas of professional interest include curriculum and faculty development, assessment, and the use of technology in medical education. You can reach her on Twitter @nova_alrumaihi.
References:
Timothy C. Clapper. 2010. "Creating the safe learning environment." PALIAL Newsletter 3 (2), 1-6, 201. https://www.researchgate.net/publication/257835881_Creating_the_safe_learning_environment
Tom Brown. 2008. "Design thinking." Harvard Business Review. https://hbr.org/2008/06/design-thinking
Roger L. Martin. 2011. "The Innovation Catalysts." Harvard Business Review 89 (6), 82-87. https://hbr.org/2011/06/the-innovation-catalysts
Rotman School of Management. "A new way of thinking - integrative thinking in action." YouTube. https://youtu.be/-6SQekrVLTg
HMI Guest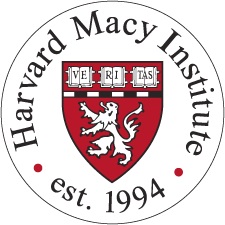 HMI Guest Author