"Good morning! Coffee and snacks in the back. Before we get started – we've declared this a title free zone. That means no Mr., Mrs. or Dr. If you use a title, you'll be donating $1 towards Georgetown's student run free clinic for the homeless. The same goes for our speakers. We're all in this together." This was the welcoming message at our inaugural workshop committed to creating fulfilled medical students in a collaborative culture. We then jumped into interactive sessions on innovation, leadership, meditation, polarity thinking, medical metrics and coaching.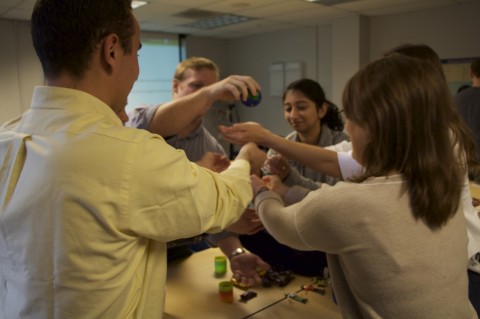 Among two pages of comments at the end of the day were:
"I was incredibly impressed by the presentation and think I picked up some key points to help me become a better mentor, friend and sibling."
"The time spent with each other during the coaching session was very affirming – not just having someone listen to you, but after, realizing we all had to fight the same well-intentioned righting-reflex impulses."
"I was surprised that I got so emotional during the meditation. I have tried meditation and mindfulness but I really think I need to pursue and commit to it more to better myself in order to care for my patients."
"Wonderful workshop day today. I was really inspired. I think health practitioners need to be reminded that their counterparts in the business world encounter similar stresses and obstacles to finding fulfillment and achieving balance in their lives. Today was a reflection of this, and that we can learn from them as well as each other.
Medical students often react to the class on reflection, wellness and leadership with a yawn and "Will this be on the test?" These "soft skills" are often jammed into one required course, wherever there's an opening in the traditional curriculum. Effective communication, active listening, self-reflection, emotional intelligence and resilience are a distraction from the nonstop studying, grades and accolades that lead to a prized residency slot.
When it comes to topics like happiness, fulfillment and leadership, these soft skills carry a lot of weight. In a time when burnout and depression are moving down the hierarchical ladder, plaguing students and practitioners long before they finish training, we need them now more than ever.
Medical schools know this. Check out this article about Dell Medical School in Austin. The AMA's $11M grant was a start for making wellness a priority. Getting medical student engagement and enthusiasm is critical.
Our workshop achieved that. Feedback from students told us we broke down the walls of emotional apprehension and created a space for them to open up and support one another. They interacted in new ways, and in doing so, experienced a previously unfamiliar level of connection.
What helped make it happen? Here's our list.
1. Abolish the hierarchy (or at least put in on hold).
Our introduction to the day broke down the hierarchy that permeates medical culture. No attendings, residents or students. Just peers. Everyone brought his and her own expertise and experiences along with a willingness to share, grow, and work as a team. No evaluations, no grades, no tests. Just co-creation.
Students live in a constant state of anxiety. The fear of saying the wrong thing suppresses honest expression and raw emotion. It's a lot more comfortable to swallow your problems than it is to risk a bad grade or worse, a career limiting confession. Creating a space free of the need to impress superiors or blurt out the right answer creates an environment conducive to sharing fears, concerns and vulnerabilities. An open, productive dialogue can finally develop where students tackle solutions to the universal tensions we all face around time, balance and imposter syndrome.
2. Keep it voluntary.
Voluntary enrollment ensured that only those who are interested in the workshop attended. We avoided forcing uninterested students to join us. Being unwillingly conscripted forces negativity, toxicity and depression, which limit other participants' learning. We consciously created a candid, welcoming culture, within our Cone of Silence.
We don't expect what we're creating to resonate with every medical student, and that's OK. In marketing terms, we're using a pull strategy, rather than a push strategy. Students who have participated share their experience. If we do it right, our program grows organically through the social proof of student experiences rather than the authoritative mandates of curricular requirements.
3. Stay agile.
Many programs focused on medical student wellness have to climb through bureaucratic levels before implementation. The goals are consistency and reproducibility. With every step up the medical education ladder, they must conform to the rules and regulations of academic curricula, acquiring more and more competing voices along the way. By the time they make their way into implementation, they are unrecognizable, stripped of the content students want and the context in which they best engage. Changing or innovating on the original program requires so many layers of approval that progress comes at a glacial pace.
By keeping our leadership team small and our workshop within student organizations, we stay agile and avoid the red tape that would force us to compromise our mission.
We are staying true to the principles that help students thrive and maintain the ability to adapt without pages of paperwork and hours of meetings.
4. Maintain an engaged, enthusiastic and competent leadership team – students and faculty.
In our case, Jack is a charismatic medical student who loves science, volunteers and is a hard worker. He is also passionate about learning – medicine, leadership skills, speaking and writing. And he's an excellent student. Margaret is passionate about learning, wickedly funny and brings an uncanny ability to connect with students. Years of coaching experience have equipped her with an arsenal of creative exercises and unique perspectives that clear the path towards happiness, fulfillment and success.
We're tackling this together, as partners – unusual and powerful in the hierarchical world of medicine. The #1 strength for both of us is Learning and, in the interest of complementing our skills and offsetting our struggles in building sustainable, scalable models, we're looking for an operations partner to work with us.
5. Embrace adult learning methodology.
Medical students are adults. 'Nough said.
6. Keep the momentum.
Anyone who has been to a weekend workshop or heard a motivational speech remembers the irrepressible enthusiasm at the conclusion of the event. You start the trip home, furiously planning the next 4, 8 or 12 weeks with a list of new habits, actions and ideas that will catapult you to success.
Over the next three weeks, it all fizzles out, victim of competing commitments, as Robert Kegan and Lisa Lahey would say.
Creating lasting change is demanding, even under the best of circumstances. Without accountability and coaching, turning short-term excitement into long-term transformation borders on unattainable.
Options for continued collaboration and consistent follow-up sets attendees up for success and gives them a community full of new relationships.
Our continuity revolves around coaching, which we believe will have long-term positive effects on fulfillment for those who work with a coach. We have paired students up with 8-12 months of executive coaching from experienced, qualified coaches who have joined us in changing the future of health care. We will keep them engaged with one another through regular check-ins and group get-togethers. We're creating a learning community for our coaches.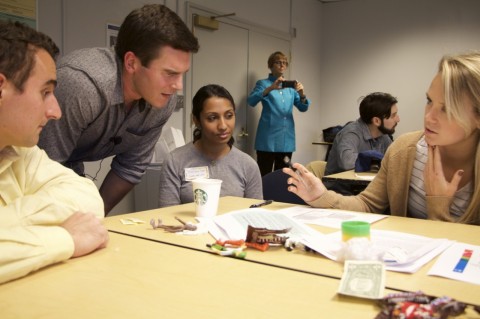 (Yassine Ghoumari/Alimond Photography)
We have been blown away by the response we got after the workshop and could not be more excited for what comes of this work. This is new territory, an unusual approach that challenges the traditional models of student engagement in creating more fulfilled and more content doctors.
Oops. We owe another dollar.

Authors: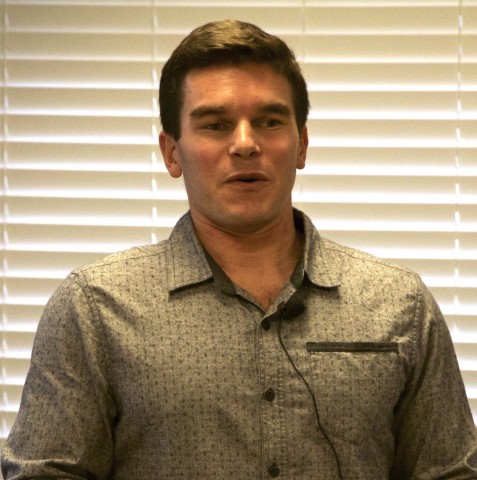 Jack Penner is a medical student at Georgetown University with an interest in primary care, healthcare leadership, and medical education. He served as a coordinator of Georgetown's Student Run Free Clinic at the DC General Homeless Shelter, where he created programs in youth mentorship and maternal health. His writing focuses on the medical student experience and helping fellow students develop into engaged, compassionate physicians.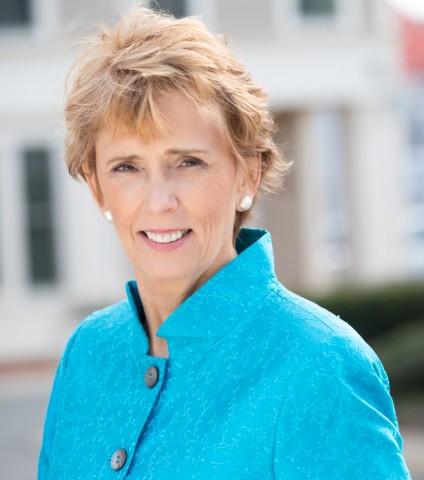 Margaret Cary, MD MBA MPH has never met a course she didn't want to take, and then share with others. Jack and Maggi are engaged in a coaching relationship, where she is likely learning more than Jack, her coaching client. She is a leadership and executive coach and consultant, CEO of www.thecarygroupglobal.com and adjunct faculty at Georgetown University School of Medicine, where she developed and teaches the course on reflective writing. During her long career in nearly every aspect she realized the most important part in any endeavor is the people. Technology is just technology.
HMI Guest