As a former high school teacher and professional violinist, I've always had stories to tell. I've always had a lot of "cred" as a clinician educator, and when I speak about teaching, people usually listen because I have an off-the-beaten-track perspective. However, when it came to developing an academic focus and then asking for money to support that focus, my background seemed distant and my ideas lacked clarity. I tried my hand at writing a grant proposal, but it was rejected multiple times. Enter Harvard Macy.
When I took the Harvard Macy course in 2015 I had been an educator (and learner) for a long time. As a professional violinist I had received some of the most robust coaching that has ever been developed in any discipline. For several years as a high school physics teacher I won awards as a "gifted teacher." But what does that mean, exactly? I did a pretty good job flying by the seat of my pants, but it wasn't until Harvard Macy that my "formal education" in medical education began. Infused with educational theory and thoroughly inspired, my ideas on how to apply mastery learning from the music world to medicine sprouted into a research proposal worthy of consideration. At Harvard Macy I became aware of the educational theories that support my ideas as well as the clarity to communicate them.
Of all of the facets of Harvard Macy, the step-back process in my project group was the most influential on my research project. I learned that the purpose of presenting your ideas, whether as a full blown academic talk or as a five-minute elevator pitch, was to elicit response from others and being open to new ideas and perspectives. I literally used as many people as possible to reflect my ideas back so that it could gain traction and clarity with a wide number of people. I engaged the Harvard Macy process of step-back every chance I could get. Out of all of this talk and process, my proposal was honed and sharpened and its message of innovation became clear. People started to take notice.
In the end, within one year of entering the Harvard Macy community, I have received two sources of funding for my original project for a total of $15,000. No small change for the education world. Neither grant actually came from an education-oriented source. I had to compete against the bench researchers and the historians. I've been described as "an expert in the field of medical education" by other faculty on numerous occasions -- all for 10 days in January and a week in May. It's not about what you learn at Harvard Macy, it's about how you use it when you leave. Harvard Macy is a jumping point – and if you truly internalize the teachings it will propel you towards greater success as you construct your own scholarship, the Harvard Macy way.
Neva M Howard, MD, MS, MHPEd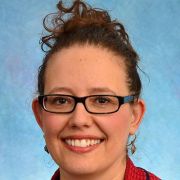 Neva Howard is a Clinical Assistant Professor at the University of North Carolina, Chapel Hill in the Division of Pediatric Emergency Medicine. Her research focus is on the Theory of Expertise and Deliberate Practice informed by a unique perspective as a previous professional violinist. She was a Harvard Macy Scholar in 2015 and returning faculty in 2016.