Authors: Justin Kreuter, Elissa Hall, Teresa Soro
Imagine being part of a network of engaged and experienced medical educators. Imagine being able to tap into the collective wisdom of this network while navigating your projects. Imagine being able to directly help others in this network by sharing your experience. Imagine the feeling of inspiration that comes from belongingness and mutual commitment. Imagine no more. . . we are building a community of engaged and experienced educators just as we speak!
@TheIncubator
Each year a collection of international educators gather in Boston at the Harvard Macy Institute (HMI). We come from different environments, roles, and professions; however, we share a passion for education. During our time together in the "incubator" at HMI, innovation was encouraged and ideas cultivated. Regardless if these ideas see the light of day, a fundamental and recurring theme at HMI is the tremendous power in collaboratively developing ideas. We advanced our ideas throughout the course via assigned project groups, journal clubs, and small teaching teams, as well as informally through connecting at breakfast in "The Bistro" or during walks between the hotel and the incubator (in January!). Sharing our experiences among people with similar interests and passion for education was invigorating. We came to understand that the problems we wrestled with in isolation were in fact common among our new colleagues.
#Collaborate
Even before the first session, Twitter was introduced as a social media tool used by the @HarvardMacy Institute. Some of us made immediate use of Twitter to share our excitement and anticipation while others shared a journal article or two in response to the invitation, which sparked our discussions. The conversations and sharing of resources on Twitter continued daily. To grasp the magnitude and potential, in less than two weeks our cohort of medical educators created almost 1000 tweets, which were seen by more than 722,000 individuals on Twitter. Not only did this tool connect us with medical educators within the incubator, but also internationally, creating connections not otherwise probable. Today it is possible to "talk" with experienced scholars regardless of your academic position. In addition, you can also follow a "conversation" between people representing different views or perspective in a matter. Knowledge and experience are not only shared, they are accessible.
Continuing & Growing the #Connection
Since our incubation in Boston, we would like to continue to grow this vital network with colleagues to socially create knowledge and collaboratively advance our own teaching and learning. At times the challenges at our home institutions may seem unique, yet the diversity of our HMI community offers many strengths. By sharing our obstacles, we call upon the variety of perspectives within our community to suggest potential solutions, share failures, and warn of potential pitfalls. Our use of twitter has now enables us to continue to engage in dialogue, and grow with other HMI alumni asynchronously as well as synchronously via Tweet Chats.
#TweetChats @Harvard Macy
Harvard Macy Institute has started using TweetChats to further develop the community of practice as well as assist individual development of personal learning networks. From the standpoint of the individual educator, the #hmichat provide avenues for professional and faculty development, collegial conversations, as well as a support network to progress projects forward. Taking advantage of this tool, @HarvardMacy hopes to further connect alumni and continue those nurturing discussions which began inside the egg-shaped classroom in Boston.
#TweetChatExperiences
@KreuterMD: Elissa and I are working to define a core set of competencies for medical educators at our institution. In addition to searching the medical literature, we were able to call upon this network to crowdsource the international experience. We received helpful responses over the subsequent week or so, many from educators that we hadn't yet met. As a result, we have a valuable collection of resources helping us to start from a position of experience. I'm thankful to be a member of this rich network of educators!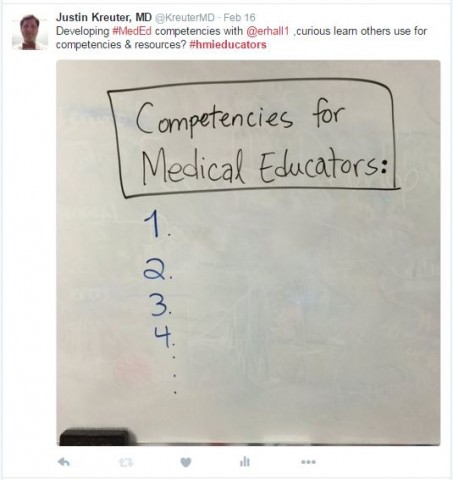 @erhall1: Even though I consider myself more of a novice than a veteran at facilitating a TweetChat, the relationships developed @HarvardMacy made it exciting to lead our first chat in February 2016. In this role, it was invaluable to have @KreuterMD and @Keefer007 as my wingmen during the live chat and @teresasoro keeping the conversations going the following day. The team approach allowed for us to ensure no tweet or thread was overlooked, diverse perspectives and ideas were integrated, ongoing formation of the HMI community, and, for those who could not participate during the live chat, the ability to engage asynchronously and stay connected.

@teresasoro: Being in a different continent I get to take part of the discussion a couple of hours after it started. I might not be a part of the sparkling action the night before, but I can follow how people have responded to each other and I have plenty of time to elaborate and reflect of what they said or how i can respond. I can look up a reference I would like to share without any stress. If I use the #hmichat correctly and address the @threadstarter correctly I always get a response as well.

The experience is like going into your local café filled with Harvard Macy Alumni and someone asking "what's up?" The conversation instantly ignites and revolves around education. Sometimes topics for the chat are set in advance while other times it's just a regular chat. Each time a new HMI course concludes we hope more HMI Alumni join the conversation and continue to enhance this experience. With you, we are able to expand our conversations beyond courses and conferences creating a community of practice!
#Resources
● Getting Started on Twitter: Helpful Infographics/ Quick Reference: https://twitter.com/StarSkaterDk/status/668468935323492352
● Getting Started with TweetChats: http://blogs.constantcontact.com/how-to-join-the-conversation/
● A medical educator's guide to #MedEd on Twitter:
http://journals.lww.com/academicmedicine/Fulltext/2015/08000/A_Medical_Educator_s_MedEd.36.aspx
ABOUT THE AUTHORS: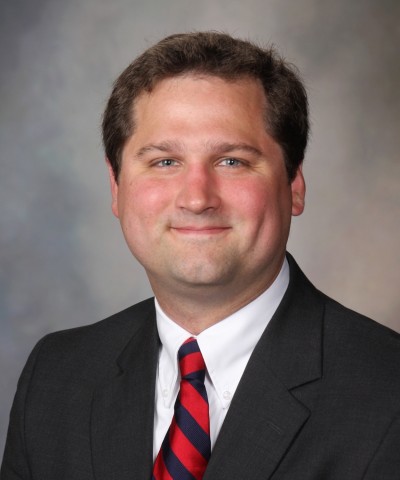 Justin Kreuter, MDis a Clinical Pathologist with subspecialized practice in Transfusion Medicine and Tissue Typing (i.e., organ transplant compatibility) at Mayo Clinic. He primarily teaches with the flipped classroom approach in several graduate medical education and allied health programs. A "newbie" to education scholarship, he has developing interests in teaching clinical judgement, frameworks for feedback, and reflection in medical practice. His main clinical interest is transfusion support for acquired coagulopathies. In his free time, Justin enjoys playing the bass guitar and painting with his daughters.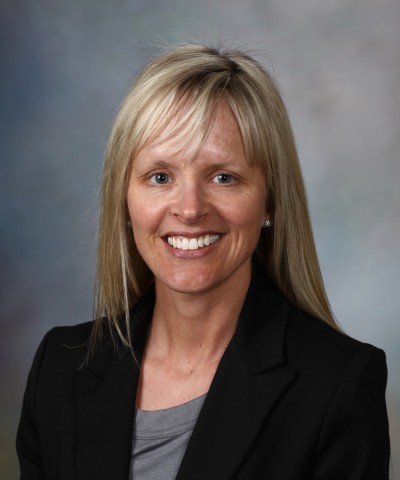 Elissa Hall, EdD (ABD) is a Graduate Medical Education (GME) Program Manager and non-physician medical educator at Mayo Clinic. In her role, she leads department education initiatives and collaborates with Laboratory Medicine and Pathology residency and fellowship programs to design and implement curriculum, assessments, and active learning strategies. Elissa, as a faculty developer, coaches medical educators, integrates education technology into GME, and leads the Medical Education Scholarship and Research Academy. Elissa enjoys outdoor activities, running, and collaborating with her national medical education colleagues (#hmieducators, #thecgea, @GeneralistMedEd).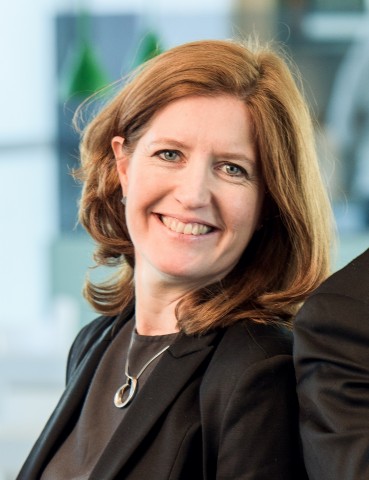 Teresa Sörö, MScis a Pediatric Specialist Nurse. She is currently a strategic education developer at Medical Case Centre (MCC) at Karolinska Institutet (KI) and is since 2012 responsible for MCC:s educational programmes. Teresa has a considerable experience in implementation of interactive learning in courses, both in case based learning as well as other interactive activities both in physical meetings and through learning platforms. She is currently working with faculty development within KI as well as Swedish Red Cross University College and residency programmes at the Karolinska University Hospital. In her spare time Teresa loves photography, skiing and to enjoy a glass champagne with friends and family.
EDITORS NOTE:
Want to learn more about technology in your teaching?
Join us for our October course: Health Care Education 2.0 - Transforming your teaching for the digital age
Click here for more information
#hmichat
#hmichat has not set their biography yet