The last session of the morning just concluded, I began to pack my stuff and got ready to leave the Rotunda.
"Hey Atipong, let's go grab lunch." A voice came from behind me.
I turned around and saw that a few of my Macy 2015 comrades were beginning to form a group. I glanced back into my backpack where a couple of tortilla wraps that I had just made that morning were lying, - they were supposed to be my lunch.
"Where are you guys going?"
"We're going to Fenway. There is a strip over there with several places to choose from."
I glanced back at my tortillas again.
---
Boston is such an expensive city to live in. Crazy expensive. While still not at the level of Manhattan, Geneva, or Hong Kong, it is still quite expensive to live a comfortable life here compared to Thailand.
Being enrolled into Masters in Medical Education at HMS means that I have to stay in this pricey city for two years. And as someone who is on government scholarship from a developing country, I don't have many choices but to cut expenses left and right lest I find myself dipping into my own personal savings - an immediately gratifying choice that could easily lead to some long-term financial stunts.
---
Those tortillas cost me about $2.5 to make, while a meal at a restaurant could easily cost me four or five times as much. It wasn't actually that much more for US standard, maybe just $10 extra, but back at home $10 would easily get me five meals.
"Dude, we wanna be back on time. You coming?"
At that point I realized what the decision was actually about, and the decision became easy: I wasn't going to pay extra for food, I was going to pay extra for the chance to hang out and personally connect with some really amazing people that I truly enjoyed being with. There was no way I was going to miss that. I picked up my backpack.
"Of course. Let's go."
Atipong Pathanasethpong, MD, MS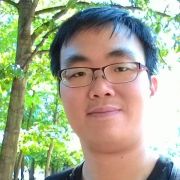 Atipong Pathanasethpong, MD MMSc (MedEd) (Educators '15, Leaders '15) is a graduate of the MMSc in Medical Education Program at Harvard Medical School. Atipong works as an anesthesiologist and medical educator at Faculty of Medicine, Khon Kaen University, Thailand. He is currently active in instructional design and in disseminating cognitive science concepts to his trainees and colleagues. You can reach Atipong via
Twitter
.