I was very excited when I came to the Harvard Macy Program for Educators in the Health Professions in January 2015, I really was. There were so many things to look forward to - the interesting topics, the breakout groups, microteaching, and many more.
Certainly, the course itself did not disappoint as I learned a great deal from it. But in hindsight, that excitement was no match to the one I had coming to the May session in 2015. And it was not because the topics got stale or the microteaching session got easier - it was because I looked forward to meeting my fellow Macy scholars again.
I have no intention of shortchanging the quality of the course, but while the quality of the course stayed sky-high throughout, the value of comradery had shot beyond that and went all the way into stratosphere. Personally, I'd say that human connection was the most valuable aspect of the course. But why was that?
About 20 years ago I had a chance to read the beautifully written and though provoking "The Little Prince" by Antoine de Saint-Exupery. And despite the two decades of time between now and then, I still vividly remember this unbelievably insightful and inspirational quote from the fox who, in the story, had just met the Little Prince:
"For me you are only a little boy just like a hundred thousand other little boys. And I have no need for you. And you have no need for me, either. For you I'm only a fox like a hundred thousand other foxes. But if you tame me we'll need each other. You'll be the only boy in the world for me and I'll be the only fox in the world for you."
In the same vain, before we had a chance to meet each other we would have been just some random faces in the crowd of 7 billion, with no importance to each other whatsoever. But after the bonding experience that was the January session, we are no longer strangers, but rather fellow Harvard Macy comrades - a tie that transcends both space (geography) and time (Macy class).
In short: it's great to see you all again. *Hugs*
Atipong Pathanasethpong, MD, MS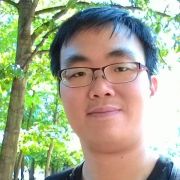 Atipong Pathanasethpong, MD MMSc (MedEd) (Educators '15, Leaders '15) is a graduate of the MMSc in Medical Education Program at Harvard Medical School. Atipong works as an anesthesiologist and medical educator at Faculty of Medicine, Khon Kaen University, Thailand. He is currently active in instructional design and in disseminating cognitive science concepts to his trainees and colleagues. You can reach Atipong via
Twitter
.