I came to Harvard Macy with the goal of developing an engaging and interactive continuing medical education (CME) online module for mobile devices. Existing literature around mobile medical education notes participants value the ability to find information in a format, such as a mobile device, that is best suited for their learning needs or preferences at the time. Learning time is increasingly seen as a type of resource or commodity, and users want convenience and ease of access to CME. Offering CME learning on mobile devices allows audiences to access it during downtimes, such as bus or rail commuting.
I was able to take what I learned from the Harvard Macy Institute Health Care Education 2.0 and Program for Educators courses to the University of British Columbia's Faculty of Medicine Continuing Professional Development (UBC CPD) office, which provided components of instructional design and a platform compatible with mobile devices. We launched the completed 0.75 credit hour CME digital module "Can my Patient Safely Drive on Long-Term Opioid Medications?" in the fall of 2014. This module was UBC CPD's first fully mobile-friendly module and was specifically designed to be highly engaging as per the Macy Education 2.0 coursework. The CME module incorporated learning themes gleaned from both Harvard Macy Institute courses but also showcased digital learning features such as a "selfie" video introduction by the presenter and brief digital animations via PowToons and GoAnimate. The module also had a sound pedagogic framework incorporating learning strategies such as accessing prior knowledge, periodic quizzes for repeated retrieval, corrective feedback, reflection, generation, and elaboration.
The module made liberal use of graphics to complement the spoken and printed word as per R.E. Mayer's Multimedia Learning Hypothesis. In addition, the text and audio content was delivered in a conversational style rather than a formal style in accord with Mayer's Personalization Principle. Nancy Duarte's The Harvard Business Review Guide to Persuasive Presentations provided further inspiration. Ms. Duarte espouses refining the presenter's "Big Idea" and succinctly communicating this to the audience. She also recommends the creation of a "STAR moment" in presentations. STAR stands for "Something They'll Always Remember." The STAR moment is designed to drive an idea home. A CME example could be a memorable health statistic, such as the following:
When comparing the odds ratio of death from coronary heart disease in firefighters during non-emergency duties, it is 12 to 136 times higher during fire suppression (firefighting) (S. Kales et al. N Engl J Med 2007; 356:1207–15).
The CME online module can be freely accessed at http://ubccpd.ca/course/opioids-driving.
This digital CME project was considered a success, with more than 2,000 international website hits to date and positive feedback from clinicians and reviewing Macy Scholars. The UBC Faculty of Medicine has continued to use aspects of the online design in other digital education courses. A similar digital format was utilized for a distance CME course I developed in collaboration with the American College of Occupational and Environmental Medicine for the United Nations Medical Services Department. It was viewed online by UN staff MDs around the world in 2015.
Subsequent to that I've been involved in a commercial digital education project with EOV Ventures here in Vancouver, B.C., both as an online presenter and a digital education consultant. The final web-based product will be an original and engaging contemporary online module that provides self-help education for employees with regard to stress. The art direction has been outstanding, with original music scores developed for this digital project and recorded in Vienna at Bockkeller Hall by members of the Vienna Youth Symphony Orchestra. You never know the places a Macy Institute course will take you!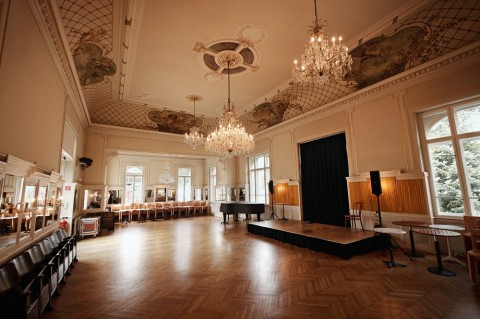 Chris Stewart-Patterson H. MD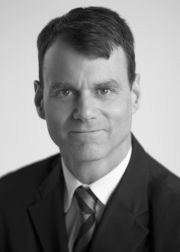 Dr. Stewart-Patterson has practiced Occupational Medicine since 1989, specializing in fitness to work evaluations for safety critical/sensitive occupations such as police, firefighters, correction officers, sheriffs and railway personnel. He is an instructor for the American College of Occupational and Environmental Medicine lecturing on assessment of disability and fitness to work and clinical instructor in the Faculty of Medicine, University of British Columbia.et