As a novice healthcare manager, I recall the shock I felt after my supervisor screamed at me for no apparent reason. She then called another colleague and told him how horrible she felt but she never apologized to me. As I progressed to C-suite leadership, I realized I had the power to model the behaviors I wanted to see. The Joint Commission Sentinel Event on Harassment warned of behaviors that can undermine a "culture of safety." Disruptive behaviors such as verbal outbursts, uncooperative attitudes, refusing to complete assigned duties, and intimidating behaviors such as physical threats undermine the safety of our team and our patients. Since the #MeToo movement and resulting Time's Up and Time's Up Healthcare campaigns, we are beginning to see more research on the types of harassment that create unsafe work environments for our patients and employees. Most recently, Dr. Esther Choo and colleagues published "Sexual Harassment between Health Care Workers and Safety Culture," identifying cases of sexual harassment and their impact on staff and patient safety. There seems to have been little progress made toward the national high reliability healthcare system we strive to become but we have the power to change this.
Modeling a culture of kindness and safety must be evident among the leadership team. Frontline staff are more likely to model the behaviors that they observe from the most senior leaders of the organization, such as the CEO. Leadership must be unwavering in a no tolerance policy for disruptive and intimidating behaviors. Failing to address the conduct of one harasser can set a precedent and jeopardize the culture of the organization. Leaders who fail to address the misconduct within an organization are putting the community at risk.
What steps should we take as leaders? First, it is important for the organization to have a no tolerance policy for harassment in the workplace. Second, we must educate our staff and our leaders about the detrimental effects of harassment in the workplace. Third, we need to create a safe reporting system that does not predispose staff to retaliation. Fourth, it is important to investigate all complaints with a focus on finding the facts. Last, when the fact-finding is complete, the organization must do what is right to protect the employees and the patients who seek care.
As an executive who worked for a CEO fired for charges related to misconduct, I can attest to the erosive effect of harassment when the harasser is a C-suite member. Working in this environment reminded me of the Hunger Games. Leaders became so fearful of targeting that they began to find fault and fight with one another for fear of being the blame for an adverse event. There was a palpable culture of fear and everyone focused on his or her own survival. During this time, there was a measurable rise in adverse events and decreased quality of care.
It takes years for an organization to recover from negative leadership. It would be difficult to quantify the careers that were derailed and the adverse patient outcomes that were the result of working in an environment of fear. Any leader that intentionally ignores the misconduct is ultimately complicit in the resulting environment and keeping them in their role will not promote recovery. In order to recover, there will need to be a new leadership team. Rebuilding the trust of the leaders and the community will take time.
The role of the new leadership team will be to allow a brief period of grieving and active listening. The new leader will need to use this time to understand relationships and alliances, even those that may have been supportive of the failed leader. Next, it will be time to hit the reset button. It will be important to reset expectations of a code of conduct and civility and hold staff accountable to creating the change they want to see within the organization.
It takes time but it is a beautiful experience to watch an organization recover from negative leadership. Most leaders have the desire to be a good leader but have not had the formal training to give them the tools they need to be successful. A new leader to the organization can offer struggling leaders a fresh start and positive direction. It is important to empower the leaders and the staff to create the environment they would be happy to work in
What are you doing to foster civility in your work environment? Comment below and join the conversation!
Did you know that the Harvard Macy Institute Community Blog has had more than 210 posts? Previous blog posts have explored topics including promoting collaboration and teamwork, growth mindset and medical education, and developing leaders through an international collaboration.
Tiffany A Love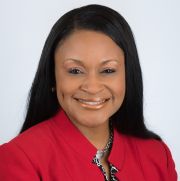 Tiffany Ann Love, PhD, MSN, BSN is a Chief Operating Officer at Humboldt General Hospital. Tiffany's areas of professional interest include diversity, management, and executive leadership.  Tiffany can be followed on Twitter or LinkedIn or contacted via email.