Josiah Macy, Jr. Foundation Faculty Scholar and 2018 Scholar Vineet Arora, M.D., recently accepted the new Associate Chief Medical Officer-Clinical Learning Environment role at the University of Chicago Medicine. Vineet previously worked in graduate medical education to improve the clinical learning environment for residents and fellows by aligning institutional priorities with the work that trainees do on a daily basis. She is expanding this work to the whole health system, in her role as a "bridging leader." She recently completed the Program in Health Professions Educators with Nirvani Goolsarran, an Associate Internal Medicine Program Director at Stony Brook University Hospital who is also a bridging leader in quality and education and active in the growing bridging leader community. We thought it would be interesting to ask them some questions about bridging leaders and how they were able to apply their knowledge gained at the course to these new roles.
1. What is a bridging leader and how did you both get involved?
A bridging leader is someone who has a unique leadership role that specifically fills the gap between the education and clinical quality and safety missions of an institution. This leadership model has emerged to address the challenges associated with the integration and prioritization of patient safety and quality improvement activities into medical training. We both became involved as our leadership roles have evolved over the years from residency education to departmental and institutional roles in quality and safety. Being a bridging leader empowers us to network with those in both the clinical quality leadership and educational leadership to address specific challenges to improve quality of care that trainees provide. In other words, we "bridge the gap" between our health systems' goals and medical education. We also hope to inspire others to create a bidirectional "bridge" to promote greater alignment and synergy between quality and safety goals of our institutions and educational priorities.
2. What are some of the major reasons health systems are adopting this model?
In 2012, the Accreditation Council for Graduate Medical Education (ACGME) recognized the need for tighter alignment of patient safety and quality improvement into GME as part of its Clinical Learning Environment Review (CLER) program, which led to set benchmarks for measuring excellence in clinical learning environments through formal site visits with institutional leaders. One thing that ACGME noticed is that although individual residents and fellows were participating in quality initiatives, it was less clear if their work was aligned with the institutional mission. In parallel, the need for training in health systems science has become more apparent as we develop future leaders who are prepared to practice in our complex US health system. Many health systems are adopting the bridging leadership role as a strategy to align and integrate learner activities into their health systems' quality and safety mission. .
3. What are some of the types of work that you do in these roles?
One of our essential functions is to serve as a liaison between leaders in medical education and leaders in clinical quality and safety. We both serve as members of our institutions' GME Committees as well as the Quality/Safety Committee for our hospital/health system. The work we do and the results we obtain are often linked to our institutions' performance on (CLER) metrics as well as the annual ACGME survey responses from our trainees and faculty in the areas of quality and safety. For example, we have both done significant work on the improvement of physician hand-offs at our respective institutions. We have also both worked on initiatives to improve event reporting by residents. After our time together at the Harvard Macy Institute, we are exploring a collaboration on how to train learners in error disclosure using immersive simulation.
4. What types of expertise are important for these roles for the type of work that you do?
Bridging leaders need to be well-versed in the vocabulary of medical educators and quality and safety in order to be effective. According to a paper describing 6 institutions' models of bridging leadership, several bridging leaders started as Associate Program Directors or with roles in the health system such as hospitalists, clinical site directors, quality liasons. Although there isn't a core curriculum that is specifically designed for faculty proficiency in these areas, there are many learning programs that incorporate patient safety and quality training for medical educators and leaders. These vary from online repositories to faculty development seminars and conferences such as the Quality Safety Educators Academy that Harvard Macy Institute alumna Jennifer Myers leads. Of course, experiential learning is extremely valuable and there is no substitute for learning on the job in our roles. Knowledge of big data and how to work with data and analytics professionals is also important since showing others how our work really impacts patients and learners is key.
5. As bridging leaders, what were some of your unique "aha moments" at the Harvard Macy Program for Educators in the Health Professions course? What do you plan on doing with your training?
NG: The highlight of my Harvard Macy Institute moment was the networking with mentors and peers from all over the country. I have been to many professional development conferences and have met many wonderful and successful mentors. The Harvard Macy Institute is unique in its breath of mentors form all backgrounds. My unique "aha moment" was meeting my role model educator in patient safety and quality – Vineet Arora. In just a quick 30 minute meeting in a hotel lobby, we brainstormed and strategized collaboration for a novel simulation on medical errors. This goes to show that when like-minded people are put together, we can quickly and effectively identify problems and solutions, which is a huge benefit to a program like HMI. I plan to bring home the project we develop and utilize concepts learned at the Harvard Macy Institute to create an effective learning program with a focus on assessment of resident trainees.
VA: One of my "aha moments" was recognizing I was in a room full of educators who were all engaged and learning from change agents in education from all sectors, including medicine, business and psychology, to name a few. This unique blend meant that I was always learning something new. I was also taking away things that were different from those next to me and I appreciated comparing notes on this. In fact, some of the things I learned that were really helpful were from the other faculty who were consulting on my project such as what tools I should be using or helpful citations to support the model. In addition to these helpful modifications on the project, I have a renewed vigor for using adult learning theory in my new position to make it easier for clinicians to improve care.
6. What advice would you give to someone just getting started or wanting to learn more about these bridging leader roles?
A great place to start is to attend the AAMC Integrating Quality conference which will have a bridging leaders track and a pre-conference event. This is where aspiring bridging leaders can learn about key factors that contribute to coordinated approaches to quality across medical centers, including organizational commitment to quality and safety, team-based training and education across the continuum, assessment and data analysis, and ongoing quality improvement activities. There is also tremendous opportunity to network and collaborate with inter-professional leaders in clinical and quality practice. You can also find us on LinkedIn where we have a Bridging Leaders Group.
Author BIO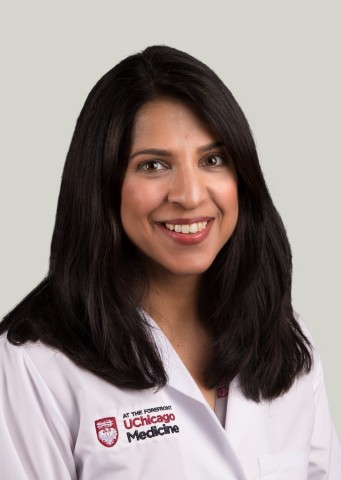 Vineet Arora, MD, MAPP (Educators, '19) is Associate Chief Medical Officer-Clinical Learning Environment for University of Chicago Medicine. She is a Macy Faculty Scholar, where she is evaluating the IGNITE (Improving GME Nursing Interprofessional Team Experiences) program which is also supported by the ACGME Pursuing Excellence Initiative. Vinny's areas of professional interest include improving quality, safety and value of care using interprofessional teams and health information technology. Vinny can be followed on Twitter or LinkedIn and reached via email.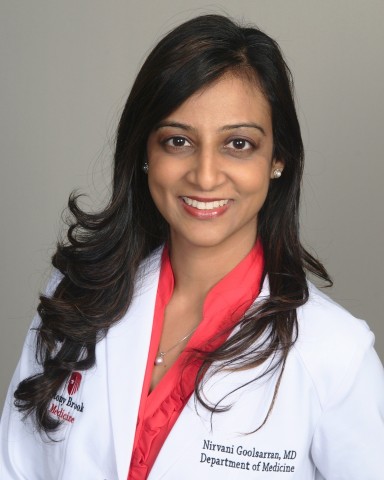 Nirvani Goolsarran, MD, (Educators, '19) is Associate Professor of Clinical Medicine and an Associate Program Director of the Internal Medicine Residency Program at Stony Brook University Hospital. She also holds the title of Associate Vice Chair for Quality and Compliance at Stony Brook University Hospital. Nirvani's professional interests include patient safety, quality improvement, medical education, and simulation. Nirvani can be followed on LinkedIn and Twitter and reached via email.
HMI Guest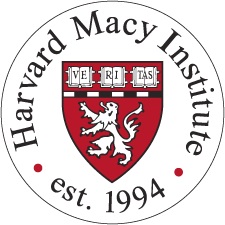 HMI Guest Author