Have you found yourself wishing your virtual teaching was more PEACEful? In this blog post, we draw on two theoretical frameworks – Cognitive Load Theory and Self Determination Theory – to outline five key steps for improving your virtual teaching. Together with my colleagues Dr. Deepa Rangachari and Dr. Jeremy Cetnar, we generated a useful mnemonic for these key principles of virtual teaching: PEACE.
We referenced cognitive load theory because the learning tasks (intrinsic cognitive load) and distractions (extraneous cognitive load) associated with virtual learning may differ compared to in-person learning experiences. Extensions of cognitive load theory that address virtual learning include the cognitive theory of multimedia learning and E-learning theory. We highlighted some practical principles from these theories, including signaling important aspects of the lesson by emphasizing key points (e.g. bolding or highlighting), and segmenting longer lessons into smaller digestible chunks.
We also referenced self-determination theory, which can help promote learner motivation. This theory proposes that autonomy, competence, and relatedness are needed for optimal learner development. Essentially, learners must feel that they have some control, that they are on their way to achieving mastery, and that they are connected to others as they are learning. To optimize virtual learning, we shared practical tips: allowing learners some choice in the curriculum such as selecting the order in which asynchronous lessons are completed, ensuring that learners receive feedback on their performance, and creating venues for learners to connect with each other virtually.
We synthesized our key points into a mnemonic that we found helpful as well as calming: PEACE. This mnemonic incorporates elements of cognitive load theory and self-determination theory, but perhaps most importantly, conveys practical tips for virtual teaching.
Prepare
Prior to a virtual teaching session, practice using the technologies you plan to employ during your presentation. For example, if you plan to use the Zoom breakout room function, make sure you have that feature enabled in your settings, and practice using it ahead of time. Ensure you know how to orient your learners to any technological features you will be using to reduce extraneous cognitive load. Additionally, assigning a co-host ahead of time to monitor the chat or to help with other technical support can be useful.
Establish
Set ground rules at the beginning of the session such as when cameras should be on, when to mute and unmute microphones, and how participants should ask questions or get your attention when needed (e.g. use the chat, use the hand-raise feature, or unmute and interrupt the speaker). Guiding learners on using these important features of the virtual learning environment will facilitate smoother participation, reduce technological distractions, and allow learners more control within the virtual environment.
Address
Open-ended questions to the whole group may not work as well in the virtual environment, where the cues that help learners decide when to participate may be lacking. Address learners with direct and concrete statements and asks, such as calling on someone to read a clinical vignette. If cold-calling does not feel right to you, consider cycling through the participant list in an ordered manner, or providing an opportunity for increased autonomy by asking those who want to be called on to turn on their cameras.
Connect
Use participants' displayed names frequently to help them feel connected to the group. If the group is small, greet each individual as they enter the virtual classroom. Utilize ice breakers or check-ins when possible. Facilitate conversation between participants rather than lecturing to them. These interpersonal interactions are crucial for helping virtual learners connect with others.
Engage
Familiarize yourself with any interactive features available in the virtual learning environment to help learners engage with the material, with you, and with each other more actively. Virtual interaction can take many forms: breakout rooms, polling, annotation, virtual white boards, chat, collaborative worksheets, online games, and more. Nearly anything you can access online can be incorporated into a virtual learning experience by simply sharing your screen and/or asking the group to access a particular website or app during the session. Polls or quizzes may help learners feel more competent, and interactive tools such as breakout rooms may help learners feel more connected.
Recently, my colleagues Dr. Deepa Rangachari, Dr. Jeremy Cetnar and I presented to a group of oncology fellowship program directors about teaching in a virtual world using the PEACE framework. We found that while virtual teaching is new to many of us, a PEACEful virtual teaching experience is attainable. By following these tips, educators can optimize cognitive load for their learners and promote motivation and engagement despite the challenges of the virtual learning environment.
Did you know that the Harvard Macy Institute Community Blog has had more than 260 posts? Previous blog posts have explored topics including going back to basics with the Plus/Delta, leadership and change during the COVID-19 pandemic, and engaging students virtually.
Sam Brondfield, MD, MAEd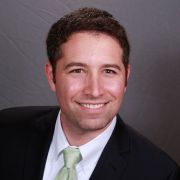 Sam Brondfield, MD, MAEd (PGME '18; Educators '20) is a hospital-based oncologist. Sam currently holds a position as Assistant Clinical Professor at the University of California, San Francisco. Sam's areas of professional interest include cognitive load, asynchronous learning, and subspecialty training. Sam can be followed on Twitter or contacted via email.