Growing up, I was often surrounded by health professionals as I accompanied my mother and brother to numerous medical appointments. I was immersed in the healthcare field starting at a very young age and that inspired me to work as a healthcare professional. The physician assistant profession was created in the mid-1960's to ultimately expand the primary care workforce and address the shift of physicians training to provide specialty care. Over the last forty years, physician assistants have demonstrated that they are effective partners in a changing health care environment and have the ability to fill provider gaps and new roles in interprofessional team-based delivery systems. As a cohort, millennials aspire to have a career that allow us to be mission-driven, have good work-life integration, and experience personal happiness as well as professional success. These are just some of the reasons I - in addition to many other millennials - am drawn to pursuing a career as a physician assistant. In this blog post, I articulate the goals I have developed for my upcoming physician assistant training.
Excellence in patient care and communication: Recognizing that patient-provider communication is the cornerstone of high-quality patient care, I strive to communicate as effectively and efficiently as possible. Whether that be among the interprofessional healthcare team or between provider and patient, communication is the foundation for a successful rapport. This past year, I was lucky enough to take a course in communication skills for future health professionals. The class focused on techniques to utilize when breaking bad news to a patient or family. I learned about motivational interviewing and gained an understanding of how different cultural values may influence attitudes towards health care. We also covered the topic of health literacy, and the importance of understanding a patient's prior knowledge of their health and condition. I was introduced to the Health Literacy Universal Precaution Toolkit, which provides step-by-step guidance and tools for assessing your practice and making changes so we can connect to our patients on a personal level. This toolkit provides different tools such as using the teach- back method, designing easy-to-read material, addressing patients in different languages, and following up with your patients, just to name a few. Not only was I able to learn these concepts in the classroom, but I was able to practice and apply them in a simulation lab which mimicked a real-life experience.
Work/life integration: According to the Bureau of Labor Statistics, the physician assistant is one of the fastest growing occupations in the country and in the next decade, the bureau expects the number of PAs will grow nationally by 37%. As the physician assistant profession continues to grow, so has its roles. One of the aspects of being a physician assistant that stood out to me the most is its flexibility. As a millennial, I am extremely busy trying to accomplish all my goals and desires, yet at the same time, maintain a healthy personal and social life. I strive to adopt what is called the "meaning mindset". This mindset drives me to seek connections, give to others, and orient myself to a larger purpose. Embracing this mindset can ultimately bring me improved psychological well-being, more creativity, and enhanced work performance. Being a physician assistant will allow me to achieve these goals through opportunities to work in inpatient settings, outpatient settings, primary care, or surgical subspecialties. It will also allow me to work anywhere demographically whether that be serving rural underserved populations or urban cities.
Recognition that I am a lifelong learner and educator: Another personal goal for my future physician assistant training is to become a lifelong learner, and a strong educator. As healthcare is always advancing, it is important for me to stay up to date with constant changes and advancements. This past semester, I also completed a health care research course. As part of the course, I presented the findings of a health professions education research article to my class, which helped me realize the importance of delivering high-quality, evidence-based education to health care professionals. My hope is that as I advance in my career, I will to be able to also serve as a physician assistant educator, working with trainees to provide a safe space to learn and inspire them - just as I have been inspired on my journey thus far.
Health professions educators, what advice do you have for me as I embark on my journey to become a Physician Assistant? Join the conversation by leaving a comment below!
Note: This blog post was authored by Alyssa Laxer and mentored by Kristina Dzara, PhD, MMSc.
Author BIO: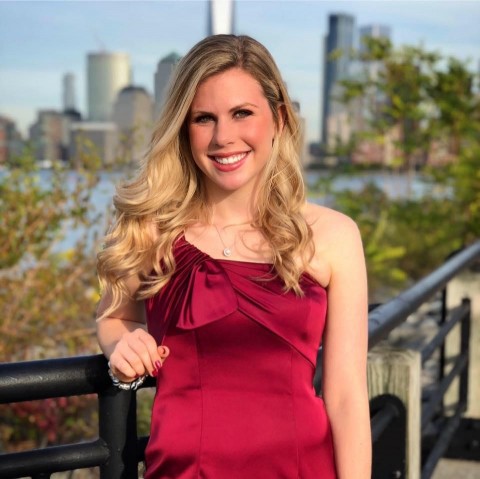 Alyssa Laxer is an Undergraduate Health Sciences Major at Northeastern University and a certified nursing assistant. Alyssa aspires to pursue a career as a physician assistant and is currently applying to programs for Fall 2020. Alyssa can be reached via email.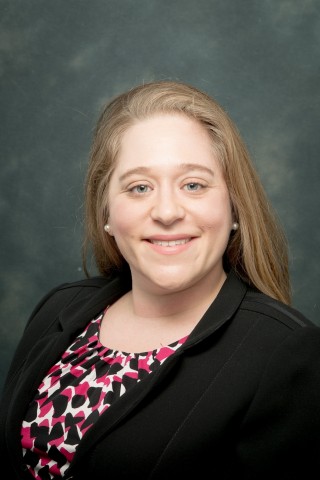 Kristina Dzara, PhD, MMSc Educators '16, Assessment '16; Healthcare 2.0 '17), is a PhD Medical Educator and Instructor at Harvard Medical School, Educational Research Associate at Massachusetts General Hospital, Part-time Lecturer at Northeastern University in the Bouvé College of Health Sciences, and Harvard Macy Institute's Social Media Strategist. Kristina's areas of professional interest include program evaluation, learner assessment, curriculum development, and the use of social media in medical education. Kristina can be followed on Twitter or LinkedIn.
Did you know that the Harvard Macy Institute Community Blog has had more than 150 posts? Previous blog posts have explored topics including supporting students and faculty through the application of learning sciences, the power of 'why,' and tips to enhance your medical education twitter presence.
* * * * * * * * * * * *
As a Health Care Educator, are you looking for ways to transform your current teaching methods for the digital age? Learn the tools that Millennial Learners and others are using in health care education.
Create innovative learning environments and materials to help manage the information explosion.
Learn to curate, evaluate and create online content for your students.
Leverage Web 2.0 and social media tools to create professional learning networks consistent with social learning theories.
Learn more by visiting our course page: Health Care Education 2.0, transforming your teaching for the digital age; which will be held: October 20 - 25, 2019.
Alyssa Laxer
Alyssa Laxer is an Undergraduate Health Sciences Major at Northeastern University and a certified nursing assistant. Alyssa aspires to pursue a career as a physician assistant and is currently applying to programs for Fall 2020.