Interactive Video Blog Series: Worldwide Innovations
in Healthcare Delivery

​ In this video, Drs. Tom Aretz and Michael Wilkes discuss worldwide innovations in healthcare delivery, including an increased emphasis on quality management and continuous professional development. They discuss such vexing questions as: How can we combat the human resource challenges in healthcare worldwide for both systems-based and community care? What are some opportunities for and barriers to offering integrated interprofessional care? How can we work together to ensure that trainees who will be taking care of patients in community and outpatient settings have the skills needed when they train at tertiary care institutions? And perhaps most importantly, what leadership will be required to ensure these efforts are impactful on a global scale?
The Harvard Macy Institute and OPENPediatrics have collaborated together to produce a series of interview-style videos on current and relevant medical education topics. OPENPediatrics is an online community of clinicians sharing best practices from all resource settings around the world through innovative collaboration and digital learning technologies. For more information about OPENPediatrics, please visit http://openpediatrics.org.


Todd B Fowler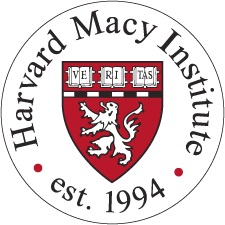 Todd B Fowler has not set their biography yet