That this past summer the Baystate Health WOW (Wellness on Wheels) bus, our mobile healthcare effort, rolled out into the community during the national crisis seems antithetic to our current context of virtual learning and social distance. As the pandemic hit underserved communities of black and Latinx residents in Western Massachusetts, the privilege of a planning period for the mobile classroom was replaced with an urgency to intervene.
Fortuitously, during the early part of the pandemic the Harvard Macy Institute decided to offer their Leading Innovations in Health Care and Education course virtually. The immersive virtual course was offered at just the right time. My journal group selected the Baystate Health WOW Bus (BHWB) as our silver lining project. We applied innovation theories to the BHWB strategy and clarified the direction of our new undergraduate medical education program. In one week, I left with a plan for implementation.
Our BHWB team refused to wait eight months for the arrival of the mobile classroom to address the COVID-19 crisis in our backyard. While many of our colleagues were transitioning to virtual teaching, our team worked with a community committee to create a strategy for students to do outreach in the community and with the community. In collaboration with the Office of Diversity and Inclusion, a Culturally Responsive Survey was developed to inform the community education strategy. A Geographic Information System suitability analysis identified locations in communities with increased risk factors for COVID-19. From August through October we engaged three health profession programs, four community partners, hosted seven events in five communities reaching more than 400 residents with COVID-19 education and testing.
One of the most striking lessons we learned is the lack of trust in health information. Formal and informal community leaders who responded to the culturally responsive survey selected social media, TV and local radio as the top three preferred sources of information on COVID-19. "Direct from the doctor's office" was one of the least preferred sources. In another community survey in a predominantly Latinx community most respondents identified TV, radio, social media as trusted sources of information about COVID-19 followed closely by family and friends. In addition, participant interviews at an emergency food pantry revealed many people were not interested in the COVID-19 vaccine, citing concerns of trust and safety as primary reasons. These views are not surprising and are consistent with medical literature describing a history of discrimination in medicine and health policy.
The culturally responsive survey and conversations with community members revealed that if the community does not trust the health message or messenger, they will not adopt new interventions, treatments or new technologies. Cultivating a trusting relationship with patients and communities is the foundation of quality care and healthier communities. As the mobile classroom for interprofessional education, BHWB must first rebuild trust with underserved, marginalized communities historically impacted by structural and institutionalized racism. The mobile classroom brings students closer to the lived experience of the patients they care for.
To begin building and nurturing trusting relationships with underserved communities, students should learn 3 foundational steps:
Be present: Healthcare providers must be a fully present, healing partner during a time of crisis. Show up in non-traditional community healthcare settings. Show you are willing to be on their turf and move out of the comfort of your healthcare institution to meet patients where they live, learn, work, play and pray.
Be informed about community history: Invest time in learning basic community history, culture and context. It is essential to understand the historical context of current health conditions, health behaviors and community assets of underserved populations. This new knowledge informs a culturally responsive approach to health education messages and prevention services that are more likely to be adopted by the community.
Engage in thoughtful community conversations: Population health data is only one part of a broader picture of health. Engaging in conversations with community residents provides the stories and lived experiences behind the numbers. You are there to listen and learn which shows humility and the openness to understand a story different from what is familiar to you. Part of medicine is to discover new information to inform our practice and advance the art of medicine.
Building community relationships has allowed for ongoing community outreach and engagement, while role modeling this practice for health professions students. Intentional and authentic community relationships benefit our underserved and marginalized populations. For example, we are currently leveraging these existing relationships to educate and distribute the flu vaccine. When the COVID-19 vaccine is available for the general public, the BHWB will be ready to engage our students in community education and outreach. The BHWB has the potential to disseminate the COVID-19 vaccine in the neighborhoods most at risk and to increase compliance with both doses since the bus can return to the same site. The success of COVID-19 vaccination efforts will be highly dependent on how much communities trust us just as much as the efficacy of the vaccine. Now, more than ever, the health of the people in our communities rests on our ability to cultivate these relationships.
Did you know that the Harvard Macy Institute Community Blog has had more than 260 posts? Previous blog posts have explored topics including building a culture of caring, making positive feedback truly positive, and engaging students virtually.
Sarah Perez McAdoo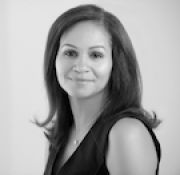 Sarah Perez McAdoo, MD, MPH (Leaders '20) is a Public Health Physician and Medical Educator in community health and health equity. Sarah  currently holds a position as the Population Health Capstone Director at the University of Massachusetts – Baystate. Sarah's areas of professional interest include innovation in health equity solutions, community engagement and collaboration. Sarah can be followed on Twitter, LinkedIn, or contacted via email.