Over the past decade blogging has become a growing method of knowledge dissemination.1,2 Several medical education blogs now have an online footprints that rival or surpass the major medical journals in their field.3 As a result, many journals have developed their own blogs (e.g. BMJ, NEJM) or collaborated with established blogs to enhance the dissemination and knowledge translation of their research.4,5 In this post I will outline why health educators should blog, discuss blogging's impact on my career, and share some tips for how you can get started.
The impact of blogging on my career
I began blogging as a third year resident for professional reasons.6 My in-training exam scores indicated that, while I was doing very well in the exciting parts of emergency medicine such as resuscitation and ultrasound, I was slipping in other less exciting areas. My solution to this was to become more regimented around learning about these topics. Specifically, I committed to writing weekly blog posts focused on the less exhilarating aspects of emergency medicine. Aptly named "BoringEM," my first post was called "Urinalysis Voodoo" and outlined my struggles to understand the various methods of interpreting urinalyses that I saw across my emergency medicine, surgery, pediatric, and obstetrical rotations. Its combination of frank reflection and referenced evidence made it "edu-taining" and soon other physicians and health care professionals were reading.
Developing my online community of practice
After I began blogging I began meeting and interacting with a group of engaged emergency physicians from around the world. Those who had their own blogs and podcasts asked me to contribute. As my own blog grew I was invited to study online educational resources with a diverse range of collaborators. While blogging has had other benefits (my writing, editing, and critical appraisal skills improved), this online community has had the biggest impact on my learning and career. Its members have given me feedback, reinforced my learning, introduced me to new resources, invited me to speak at their conferences and institutions, and collaborated on research. Despite having never met many of my "online friends" in real life, I feel like I know them well and when we do meet we are able to interact like old friends.
An online community of practice for Harvard Macy
Every time I attend a Harvard Macy course I appreciate the exceptional job the Institute does developing a community. However, with scholars from around the world, it is difficult to stay in touch after leaving Boston. For that reason I am very excited to see the Harvard Macy community developing a blog and expanded social media presence. I hope to see the relationships developed at the Harvard Macy courses extended digitally and that sense of community maintained. I anticipate that this blog will have a ready audience of medical educators and look forward to reading about the great work that the people I attended courses with are doing. I hope you'll consider contributing.
Why should health educators blog?
There are personal, professional, and institutional reasons for health educators to blog.
• From a personal perspective, blogging helps to foster a well-developed online footprint that can be personally controlled.7 Personal blogs can reach beyond one's professional identity to share their outside interests and reflections.
• Professional blogs can help to foster a "brand" as a physician, educator, researcher, or administrator8 through the dissemination of research9 and teaching resources.10 When a group of educators use blogs this way they begin to develop an online community of practice.11,12
• Educators who blog on behalf of their institutions can use strategies from the business world to engage their employees in a personal and interactive way.13 Deans of several medical schools (e.g. University of Saskatchewan and Harvard University) have created their own blogs for this purpose.
If any of these reasons for blogging appeal to you, I would encourage you to give it a try – possibly by making a contribution to the Harvard Macy blog.
Tips for getting started
If you're interested in blogging, either in this space or elsewhere, I have three tips:
First, no matter how good your writing is, a review by an editor or trusted colleague will make it better. Regardless of your blogging goals, contributing to an established blog before starting your own will give you a taste of what it is like, get your writing broader exposure, and help you to learn how to blog effectively.
Second, don't just write – read and comment. Engagement with blogs is what helps take a group of bloggers with similar ideas and transform it into an online community of practice. It will also help you learn more about your topics of interest, demonstrate your interests, and learn to blog more effectively. You can start by commenting on this post!
Third, consider institutional and national social media guidelines,14 advice that has been published elsewhere,15 and pre-existing quality criteria for medical education blogs.16 Following these standards will improve your writing and make it clear that you know what you're doing.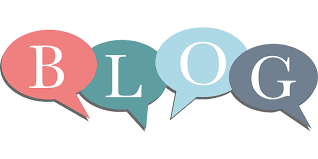 References
1. Cadogan M, Thoma B, Chan TM, Lin M. Free Open Access Meducation (FOAM): the rise of emergency medicine and critical care blogs and podcasts (2002-2013). Emerg Med J. February 2014. doi:10.1136/emermed-2013-203502.
2. Thoma B, Chan T, Benitez J, Lin M. Educational Scholarship in the Digital Age: A Scoping Review and Analysis of Scholarly Products. The Winnower. 2014;1:e141827.77297. doi:10.15200/winn.141827.77297.
3. Thoma B, Sanders J, Lin M, Paterson Q, Steeg J, Chan T. The Social Media Index: Measuring the impact of emergency medicine and critical care websites. West J Emerg Med. 2015;In-press.
4. Thoma B, Rolston D, Lin M. Global emergency medicine journal club: social media responses to the march 2014 annals of emergency medicine journal club on targeted temperature management. Ann Emerg Med. 2014;64(2):207-212. doi:10.1016/j.annemergmed.2014.06.003.
5. Thoma B, Mohindra R, Artz JD, Chan TM. CJEM and the changing landscape of medical education and knowledge translation. CJEM. 2015;17(2):184-187. doi:10.1017/cem.2015.16.
6. Thoma B. Personal reflections on exploring social media in medicine ¬. 2015;1(January):1-6. doi:10.3109/09540261.2015.1005058.
7. Weingart SD, Thoma B. The online hierarchy of needs : A beginner ' s guide to medical social media and FOAM. Emerg Med Australas. 2015;27(4):363-365. doi:10.1111/1742-6723.12361.
8. Chan TM, Thoma B, Rezaie S, Knox A. Defining yourself - do you need a brand. Int Clin Educ Netw Blog. 2015. http://icenetblog.royalcollege.ca/2015/09/29/defining-yourself-do-you-need-a-brand/.
9. The Impact Blog. Five minutes with Patrick Dunleavy and Chris Gilson: "Blogging is quite simply, one of the most important things that an academic should be doing right now." London Sch Econ. 2012.
10. Purdy E, Thoma B, Bednarczyk J, Migneault D, Sherbino J. The use of free online educational resources by Canadian emergency medicine residents and program directors. Can J Emerg Med. 2014.
11. Chan TM, Thoma B, Lin M. Creating , Curating , and Sharing Online Faculty Development Resources : The Medical Education in Cases Series Experience. Acad Med. 2015;90(6):1-5. doi:10.1097/ACM.0000000000000692.
12. Guerin C, Carter S, Aitchison C. Blogging as community of practice: lessons for academic development. Int J Acad Dev. 2015;Ahead of p:1-12.
13. Lee S, Hwang T, Lee H. Corporate blogging strategies of the Fortune 500 companies. Manag Decis. 2006;44(3):316-334. doi:10.1108/00251740610656232.
14. Pillow M, Hopson L, Bond M, et al. Social Media Guidelines and Best Practices: Recommendations from the Council of Residency Directors Social Media Task Force. West J Emerg Med. 2014;15(1):26-30. doi:10.5811/westjem.2013.7.14945.
15. Kind T, Patel PD, Lie D, Chretien KC. Twelve tips for using social media as a medical educator. Med Teach. 2014;36(4):284-290. doi:10.3109/0142159X.2013.852167.
16. Colmers IN, Paterson QS, Lin M, Thoma B, Chan TM. The quality checklists for medical education blogs and podcasts. The Winnower. 2015. https://thewinnower.com/papers/2641-the-quality-checklists-for-medical-education-blogs-and-podcasts.
Brent Thoma, MD, MA

Brent Thoma is a Professor of EM at the University of Saskatchewan where he works as an emergency/trauma physician and researcher focused on the analysis and visualization of CBME assessment data for organizational development.