I'll discuss each of these more in depth below.
The first theme called attention to the importance of healthy interpersonal relationships. This discussion highlighted inter-professional relationships and the importance of trust and rapport between those working in the CLE. The necessity of clear and supportive communication strategies was also underscored here, ensuring the creation of safe learning environments that celebrate successes and foster a growth mindset culture within learning and work spaces. Designing learning environments in which there are communal, inter-professional work spaces or lounge spaces was a suggestion to encourage this community culture.
A second point of discussion was on the engagement of all stakeholders in the assessment and optimization of the CLE. This included patients and their families, inter-professional colleagues, and learners. In particular, the point on empowering learners resonated throughout the discussion as a valuable asset in improving the CLE. Speaking as an OBGYN resident, residency is a unique time in one's medical career when we are gradually learning to take on more independence while still operating under a more experienced supervisor and teacher. We are truly entrenched in the CLE every day, and empowering learners (whether medical or nursing students, residents, registrars, or other trainees) to reflect on the strengths and weaknesses of these environments is not only beneficial in the CLE QI process, but could also be beneficial for the learners' sense of ownership over their continued learning. Co-production and co-leadership are buzz words that have been frequently cited in this capacity; concepts that restructure traditional decanal leadership into something more 'horizontal'. These concepts can, of course, be applied to other stakeholder engagement as well, patients and inter-professionals included.
There were also some branching conversations around the various spaces in which we learn in medicine – consideration to in- versus out-patient settings, academic versus community hospitals, and time and workload pressures in different settings – and the cultures and climates that are so engrained within those spaces. There were some interesting discussions around the importance of 'in-situ' versus simulation center simulation and how best to integrate reflection and coaching into the learning environment.
Finally, there were a couple resources for assessment and diagnosis of the CLE that were frequently cited throughout this discussion.
AAMC Statement on the Learning Environment
Clinical Learning Environment Review (CLER)
With the international shift towards Competency-based Medical Education , I believe a parallel and equally rigorous exploration of the clinical learning environment should occur. An in depth, qualitative and quantitative understanding of the CLE will give us a holistic appreciation for the educational milieu at our own institutions with almost certain potential for both educational improvement and personal improvement. In an era of increasing workload, stress and burnout in health care professions, this is particularly relevant. Specifically, engagement of all stakeholders in discussions on CLE improvement gives voice to those success and struggles that we see and experience every day in clinical medicine.
Thank you so much for your participation in this dialogue!
Interested in Learning and Discussing More?
This year's International Conference on Residency Education (ICRE) is hosting a pre-conference consensus conference on the Learning Environment (October 16-17 in Halifax, Nova Scotia). Below is a link to some more information. We hope you'll consider attending to keep this valuable conversation going (registration details coming soon)!
Understanding the Complex Construct of the Learning Environment: A Consensus Conference
Photo credit: Piron Guillaume on unsplash
Author BIO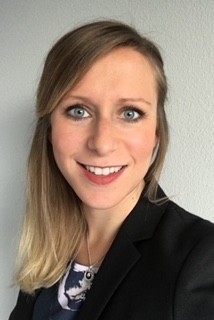 Jena Hall is a PGY 2 OBGYN at Queen's University and an ICRE Chief Resident. She is working to complete an MEd with focus on feedback and the use of video playback in surgical training. She has a passion for grassroots engagement of learners in continuing MedEd reform and improvement, in particular, through the transition to CBME.
Dr. Jena Hall, MD, MEd (candidate) @JenaHall1